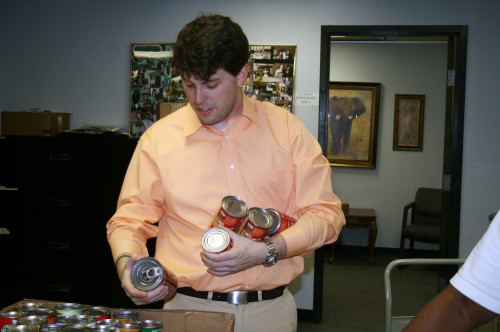 The Staff Council at Delta State University is doing its part again this holiday season to bring a little cheer to those in need of a helping hand.
The council has adapted its annual food drive, previously called Feed-A-Family, to the Feed Our Okra Family project.
"The Administrative Staff Council has sponsored the Feed-A-Family food drive around Thanksgiving for the past few years," said Justin Chandler, project coordinator. "Last year we filled over 88 bags that were donated to families in the Cleveland community."
This year, Staff Council Chair Robin Boyles challenged the Projects Subcommittee to consider donating the collected food items to staff members in the Delta State family.
"As chair of the Projects Subcommittee, I agreed that we should take care of our own 'Okra family' during the holiday season," added Chandler. "We have dispersed 100 bags across campus to be filled with food items."
If you and your family are in need of a Thanksgiving food bag, which includes a turkey, contact Julie Jackson by Nov. 13. at 662-846-4151 or jjackson@deltastate.edu. Names will be kept confidential.
If you are aware of someone that works in your area that is in need of a bag, contact Jackson and she will be sure that they receive one.
Other items in the bag include canned ham, boxed stuffing, vegetable, boxed potatoes, corn bread mix, cake mix, tea bags and baby food.
If anyone would like to donate items, please contact Chandler at 662-846-4052 or jchandler@deltastate.edu. An anonymous donor has agreed to provide the turkeys to each staff member that receives a Thanksgiving bag this year.