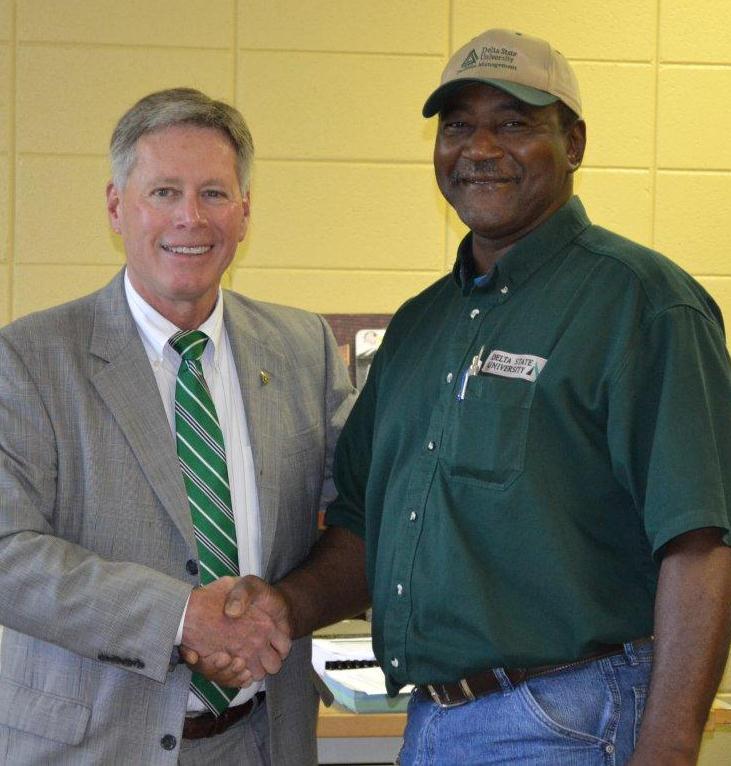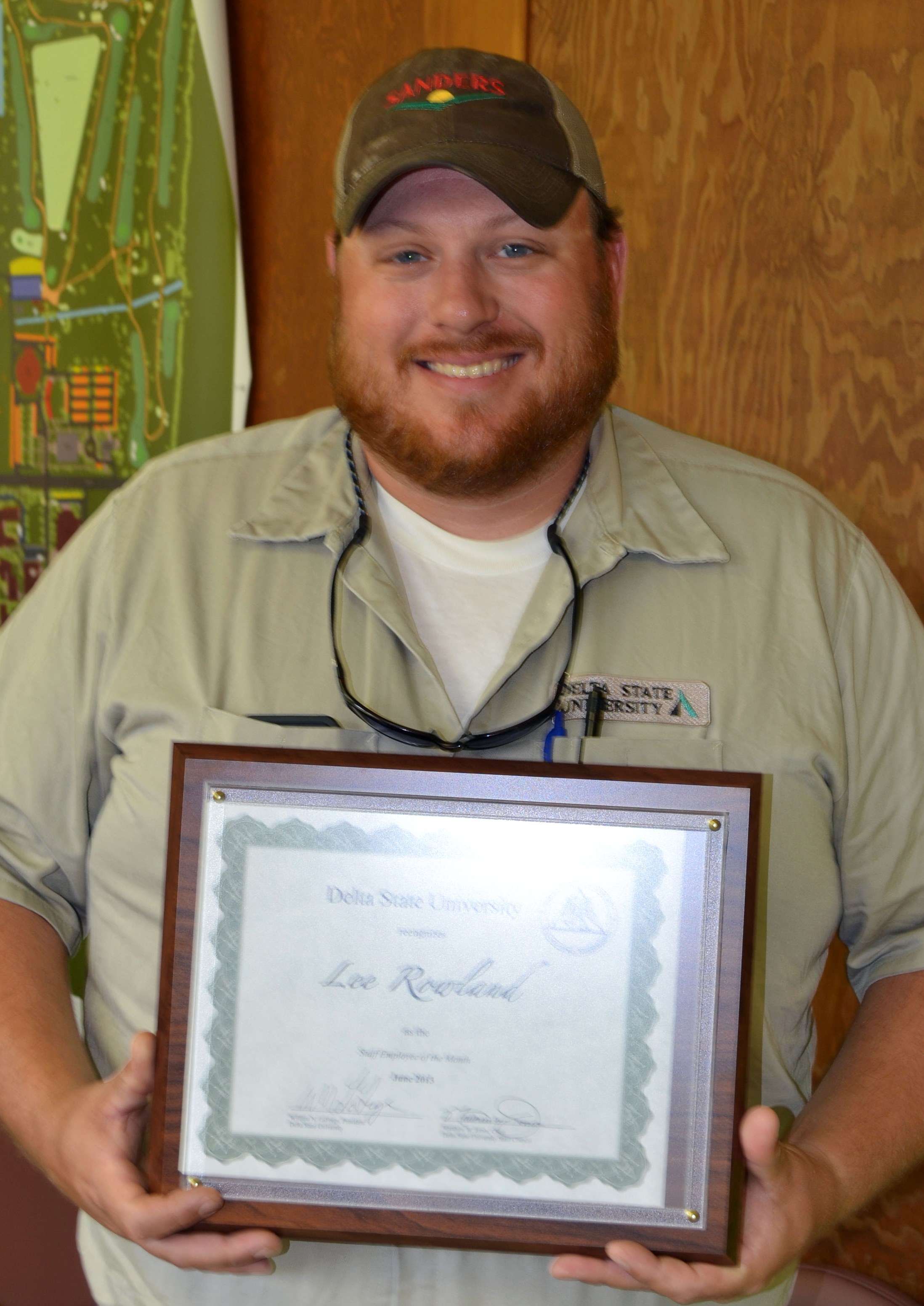 The Staff Council of Delta State recognizes exceptional service among its staff. Employee of the month is awarded to a staff member who has provided service in the prior month to Delta State that is considered over and beyond those duties outlined in his or her job description. Nominations are submitted by colleagues on campus.
Each employee of the month receives a plaque, monetary award, Wal-Mart gift card from the Student Government Association, an engraved insulated coffee mug, a free parking decal courtesy of the Campus Police Department, a box of treats from The Sweetery, a parking spot of their choice, marquee announcement, and web site recognition.
Lee Rowland was named employee of the month for June. Rowland is a certified Heating, Ventilation, Air Conditioning (HVAC) Tech in Facilities Management. He began his career at Delta State in 2003.
"I am extremely honored to be selected for this campus wide award," said Rowland.
Rowland is a native of Belzoni and graduated from Humphreys Academy. He earned an associate's degree in business administration and HVAC from Mississippi Delta Community College. He is married to Abby Rowland and has two daughters, Lane and Lucy.
Michael Kemp was awarded employee of the month for May for his service in the Carpentry Department of Facilities Management. Kemp joined Delta State in 1996 and was recently promoted to supervisor of the department.
"I truly enjoy my job and the people of Delta State. Thank you to the Delta State family for all they have done for me," said Kemp.
Kemp was born in Merigold and graduated from Cleveland High School. He played football at the University of Missouri and served in the U.S. Army before returning to Cleveland where he has been a carpenter for the past 31 years.
Dianne Serio was selected as the employee of the month for her service during April. Serio is the senior secretary for the Art Department in the College of Arts and Sciences.
"Being nominated employee of the month by my co-workers is such an honor. My favorite part of working at Delta State is the interaction I have with faculty and students," said Serio.
Serio's service to Delta State began in 1988 in the Office of Financial Assistance. She has worked in the Offices of Curriculum and Instruction and Procurement. Serio holds a CPPB Purchasing Certification and a BBA and MBA degree from Delta State. Serio met her husband of 34 years, George, while attending Delta State. George is the chief investigator for the Cleveland Police Department. They have two daughters, Sheila and Alyssa.
Delta State's Staff Council serves as a liaison between the administration and the staff to provide a formal process for staff to discuss issues involving University policies and procedures and to forward ideas, recommendations, and opinions to the President.