Delta State University is a public institution providing a comprehensive undergraduate and graduate curriculum to approximately 3,500 students representing all of the states and 50 different countries. Dozens of degree programs on the undergraduate level provide educational opportunities in the Colleges of Arts and Sciences, Business, and Education and in the Robert E. Smith School of Nursing. Graduate programs on the master's, educational specialist, and doctoral levels provide advanced training in a broad range of disciplines.
Acknowledging its beginning as a teacher's college, the University sustains excellence in teacher education while continuing to expand offerings in traditional as well as unique programs of study. From the core disciplines such as arts, humanities, and sciences, to unique programs such as Commercial Aviation, the Delta Music Institute, and the nationally-recognized Geospatial Information Technology program, the University is committed to meeting the evolving needs of the students it serves.
The Okra
A student-created mascot turned legend. Fear of the Okra may not be actual fear, but it's enough to get a crowd going.
Cookouts on the Quad
There seems to always be someone cooking something good on the Quad. We guarantee the entertainment will be fun and the food will be good!
Music Everywhere
The beautiful noise of music can frequently be heard across campus, in buildings, at every event, and even impromptu gatherings. Our talent cannot hide here.
Springfest…and ALL other FESTS!
Delta State & Cleveland are not shy to have a festival to bring people together for food, fun, and activity. Some festivals include Octoberfest, Italian Fest, Otherfest, & Crosstie Arts Festival.
Pig Pickin…A Funny Name for a Fun Tradition
This annual event is known for its party, cooking competition, pep rally, and football game. Pig Pickin' is the time to visit!
Expression & Art
Not only can our students sing, they can paint, sculpt, mold, photograph, design, and create. Delta State's beauty is enhanced with works of art from our creative bodies.
Affordability
Delta State University is more affordable than other regional institutions. Delta State offers financial assistance and student employment. Plus, there are $0 out-of-state fees!
A Place To Fit In
Delta State has a student to teacher ratio of 11:1, significantly smaller than other universities in the state. We also offer a mix of traditional and online classes giving students to take classes that fit their schedule best.
Delta Music Institute
The DMI features world-class recording facilities, GRAMMY™ U, opportunities with GRAMMY™ Museum Mississippi, and the traveling Mobile Recording Studio.
Opportunities
International students are welcomed in both undergraduate and graduate programs as full-time or exchange students. Delta State provides short term study abroad experiences that allow students to better understand the impact of culture on business.
Aviation
Delta State is the only 4-year university in the state that offers a bachelor's and master's degree in commercial aviation.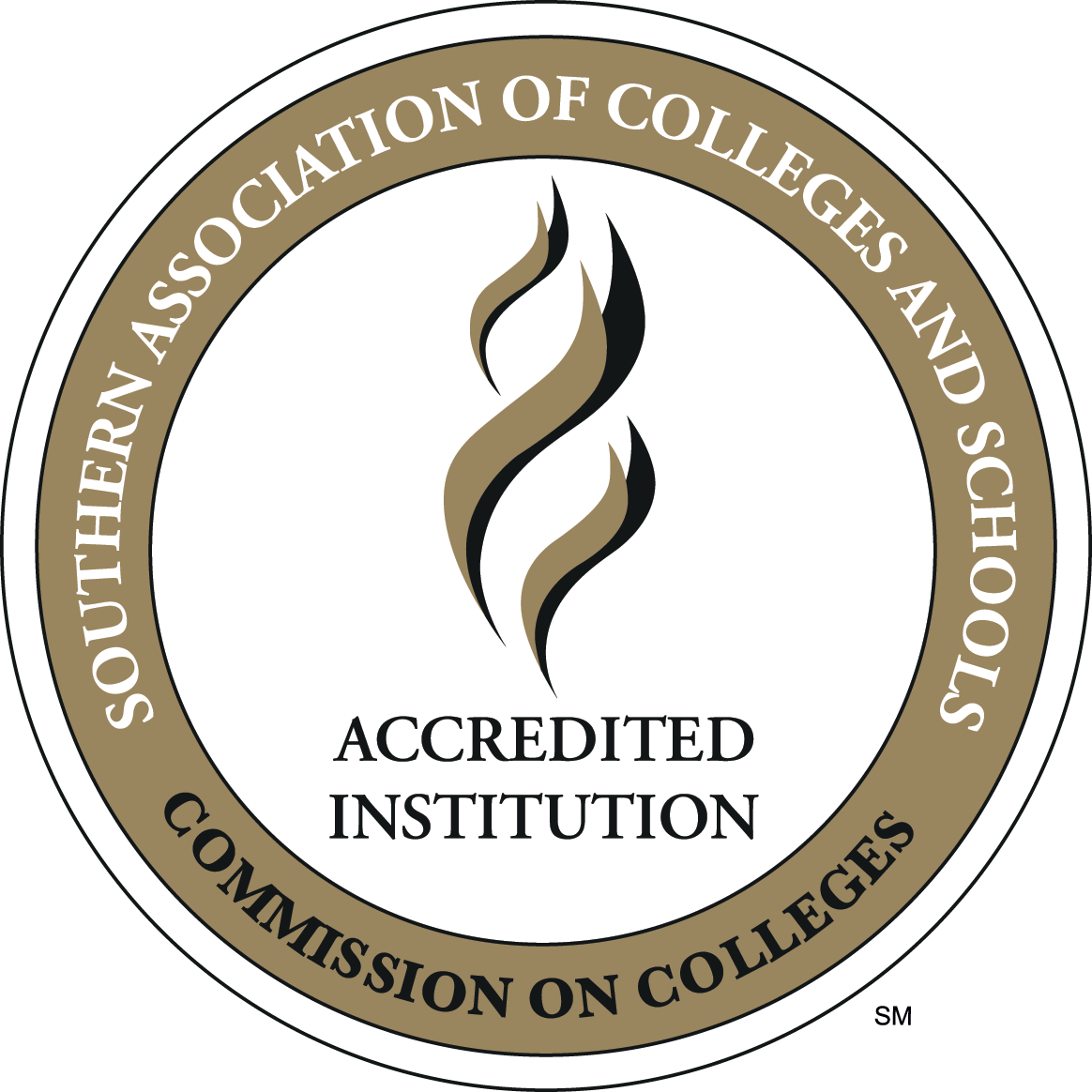 Delta State University is accredited by the Southern Association of Colleges and Schools Commission on Colleges to award bachelor, master, educational specialist, and doctorate degrees. Questions about the accreditation of Delta State University may be directed in writing to the Southern Association of Colleges and Schools Commission on Colleges at 1866 Southern Lane, Decatur, Georgia 30033-4097, by calling 404-679-4500, or by using information available on SACSCOC's website (www.sacscoc.org). All normal inquiries about Delta State, such as admissions, financial aid, educational programs, and so forth, should be addressed directly to the institution itself; the Commission is to be contacted ONLY if there is evidence that appears to support Delta State's non-compliance with a requirement or standard.
The Board of Trustees is the constitutional governing body of the State Institutions of Higher Learning. The Board Office, located in the Education and Research Center of Mississippi, is responsible for policy and financial oversight of the eight public institutions of higher learning. Contact information for the Board is at http://www.mississippi.edu/board/