Undergraduate Admissions Hub
This is your one-stop virtual shop to learn all about DSU and its programs, sports, extracurricular activities, and housing. You also can apply for admission and scholarships on this online hub.
If you're a high school junior or senior, connect to DSU by joining the Statesmen Club through this hub. It's a great way to engage with DSU students, faculty, and staff; enjoy campus programming; participate in academic support systems; and utilize additional resources as future Statesmen and Lady Statesmen.
Book an On-Campus Tour or Individual Information Session
Book your On-Campus Or Virtual Tour
There is no substitute for experiencing Delta State University for yourself.  Meet our amazing faculty, students and staff firsthand. DSU is excited to welcome future Statesmen to campus. Delta State University has health protocols in place to ensure that your visit is safe.  Can't visit campus?  We also offer Virtual Tours!
TRANSFER or FRESHMEN CHAT – Schedule a time to chat with us!

Talk directly with a University Representative to assist you in your questions regarding starting at Delta State University. Our Office of Admissions is the hub to introduce you to the right department to help you transition from one institution to another. Join in. Schedule your individualized chat now!
Get Social! Join in. Stand out. GET READY!
DSU offers 40+ majors, plus a distinctive mix of foundational and professional programs. Our emphasis on teaching and learning helps prepare students for career inroads and graduate school.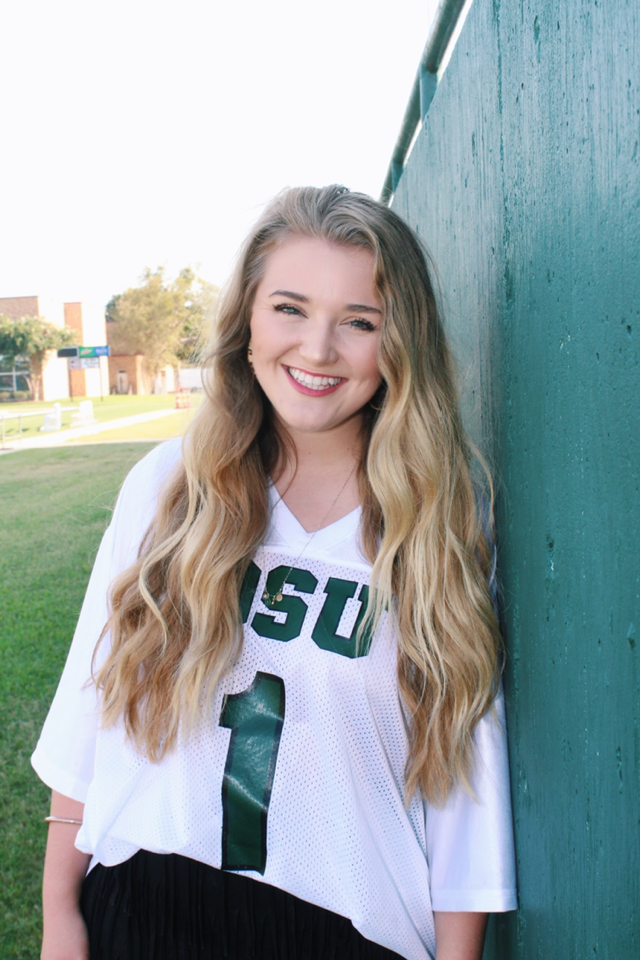 I toured Delta State University in the fall of my senior year of high school. Right after the visit, my new favorite color was definitely green! I fell in love with the campus. I immediately felt this sense of family—of home. As I reminisce on that day, my mind is blown at what all Delta State has given me. I am now a sophomore majoring in Elementary Education with endorsements in multiple subjects. I am a member of Phi Mu Fraternity, a Delta Diplomat, a member of the Student Alumni Association, as well as a member of several other organizations. This university has opened a plethora of doors for me and has given me opportunity after opportunity to be a part of things much bigger than myself. I have had the privilege of meeting some of the most incredible people, not only students but faculty members as well. The relationships I have formed are incomparable to any others. I'm not just another number here. This is by far one of the best decisions I ever made. This is my home—one of my absolute favorite places. This is Delta State, and I am proud to be a fighting Okra!
Cole Hollis
Class of 2023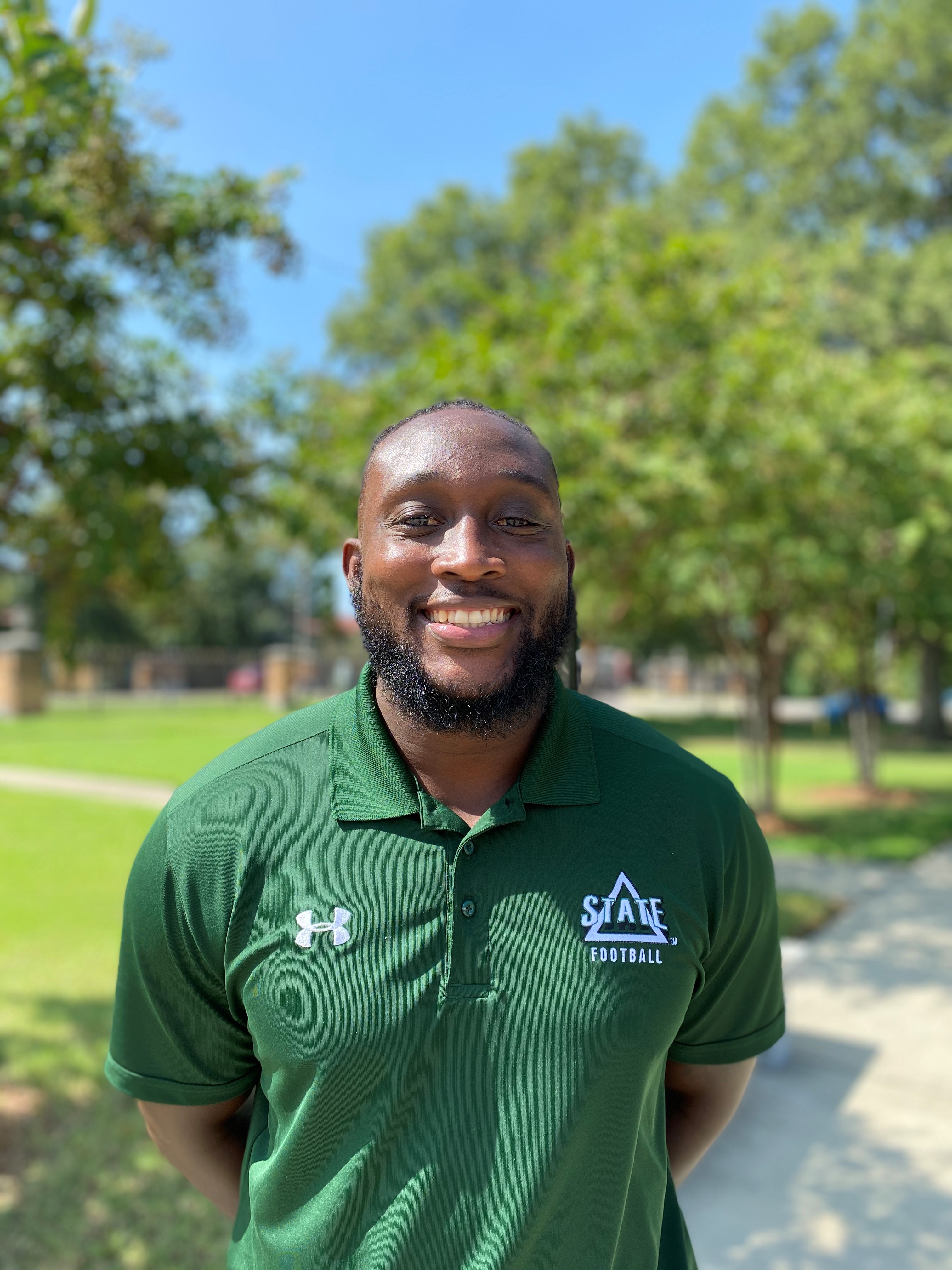 I am a Louisiana native and now proud to be part of the Green and White Nation! As a senior at Delta State University, I will be graduating this coming May 2021. My major is education (special education and physical education).  I am a football player and plan to coach and teach at a local high school. The reason I chose to go into education was because I have a love for passing my gained knowledge to youth and helping others shape their future. I had teachers that devoted themselves to me and taught me the right way to study and how to get the most out of my education. I always wanted to be an educator and never hesitated when choosing my major.
I view myself as a role model because I am an African American male, collegiate athlete, and an honor student. I want to be a positive role model for youth because they so desperately need one. I want to show them that hard work and fun can go hand in hand. I always want to help students achieve their goals that they thought they could not achieve. I want to bring the best out of each student and help them realize his/her true potential in the classroom.
Dante Williams
Class of 2021

Official transcripts must be sent directly by the school or institution, or a certified representative. Transcripts may be mailed in a sealed envelope to: Delta State University Office of Admissions, Kent Wyatt Hall Suite 117, 1003 West Sunflower Road, Cleveland MS 38733. E-scripts are also accepted and may be sent to admissions@deltastate.edu.
Equal Access Statement
Delta State University is committed to maintaining a learning and working environment free from sexual and gender-based discrimination or harassment. Our goal is for all to have equal access to the many great services and opportunities we offer. For more information, or to report an incident, see https://www.deltastate.edu/titleix/ or email titleix@deltastate.edu.
For questions, please contact Deidra Byas in Counseling and Testing at 846-4690
Safe Space Verified-DSU LGBTQ+ Ally