Info for Parents
& Families
We are Delta State, and we are family! We understand that as a parent or family member, you want the best for your student, and we're here to support them every step of the way. At Delta State, we have a proven track-record of preparing students for successful careers, and we are confident that your student will thrive here as well. We are particularly proud of our support for first-generation students. Our First-Year Seminar course provides a supportive environment for students to explore and develop academic skills and personal goals, while our Student Success Center offers a variety of resources and services to help students excel. Thank you for choosing Delta State University as a place for your student to learn and grow. We look forward to partnering with you to ensure your student has a positive and successful college experience.
Ensuring Your Dollars Make Sense
At Delta State, we believe that an investment in education is an investment in the future. By choosing Delta State, you're giving your student the tools they need to succeed in the ever-changing global economy. With a focus on affordability and excellence, we're here to help your students achieve their educational goals. Delta State offers a variety of financial aid options, including scholarships, grants, loans, and work-study programs. We also have a number of resources available to help students and families understand the financial aid process and apply for aid. In addition to our financial aid programs, Delta State also offers a number of ways for students to save money on their education. We have on-campus student employment opportunities, as well as discounts to textbooks and course materials.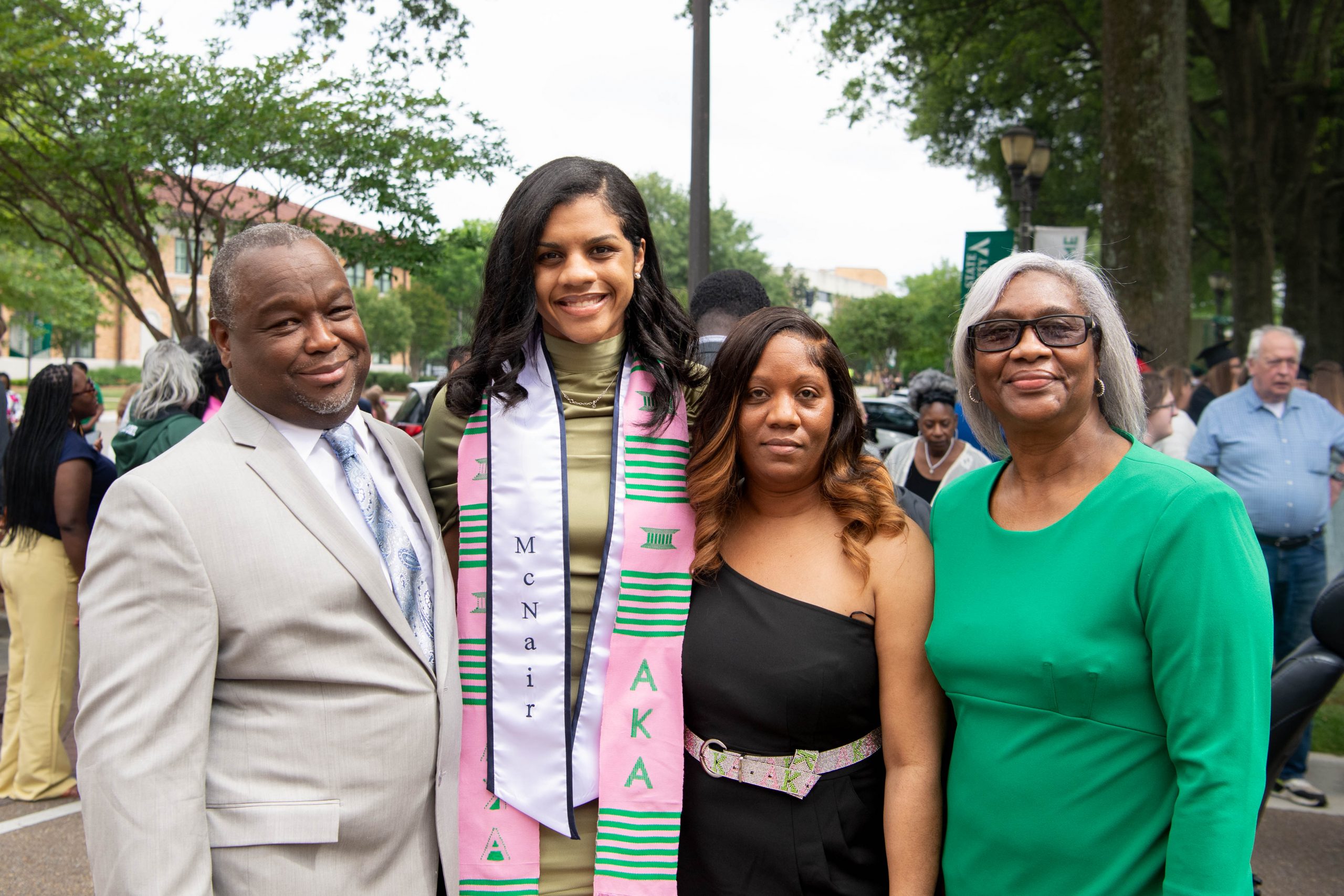 "Delta State University has a strong commitment towards their students. The family atmosphere is inspiring as our daughter matriculated towards her degree.

The Richardson Family

Kye Richardson, Class of 2023
Tuition & Fees at Delta State are competitive and offer a great value for a quality education.
  Financial Aid & Scholarships
Financial Aid & Scholarships are available to eligible students to help make college more affordable and accessible.
Delta State provides comfortable and safe living spaces for students on campus, with options ranging from traditional dorms to apartment-style spaces.
Delta State University offers a variety of payment options to help students afford their education.
Delta State University offers a diverse range of academic programs and resources to help students achieve their academic goals.
The Registrar's maintains student records, course schedules and academic policies.
With more than 50+ student organizations, Delta State University offers a variety of extracurricular activities and organizations for students to get involved in outside of the classroom.
Delta State University is committed to providing a safe and secure campus for students, faculty, and staff.
  Health & Counseling Services
Delta State's O.W. Reily Student Health Services offers basic medical care and behavioral health consultations. The dedicated staff is committed to helping the campus community achieve and maintain optimal health and well-being.
The Family Educational Rights and Privacy Act (FERPA) affords students certain rights with respect to their education records.
OKRAtation is an introduction to the academic year where the office of student affairs hosts events to acclimate students to college life and the campus.