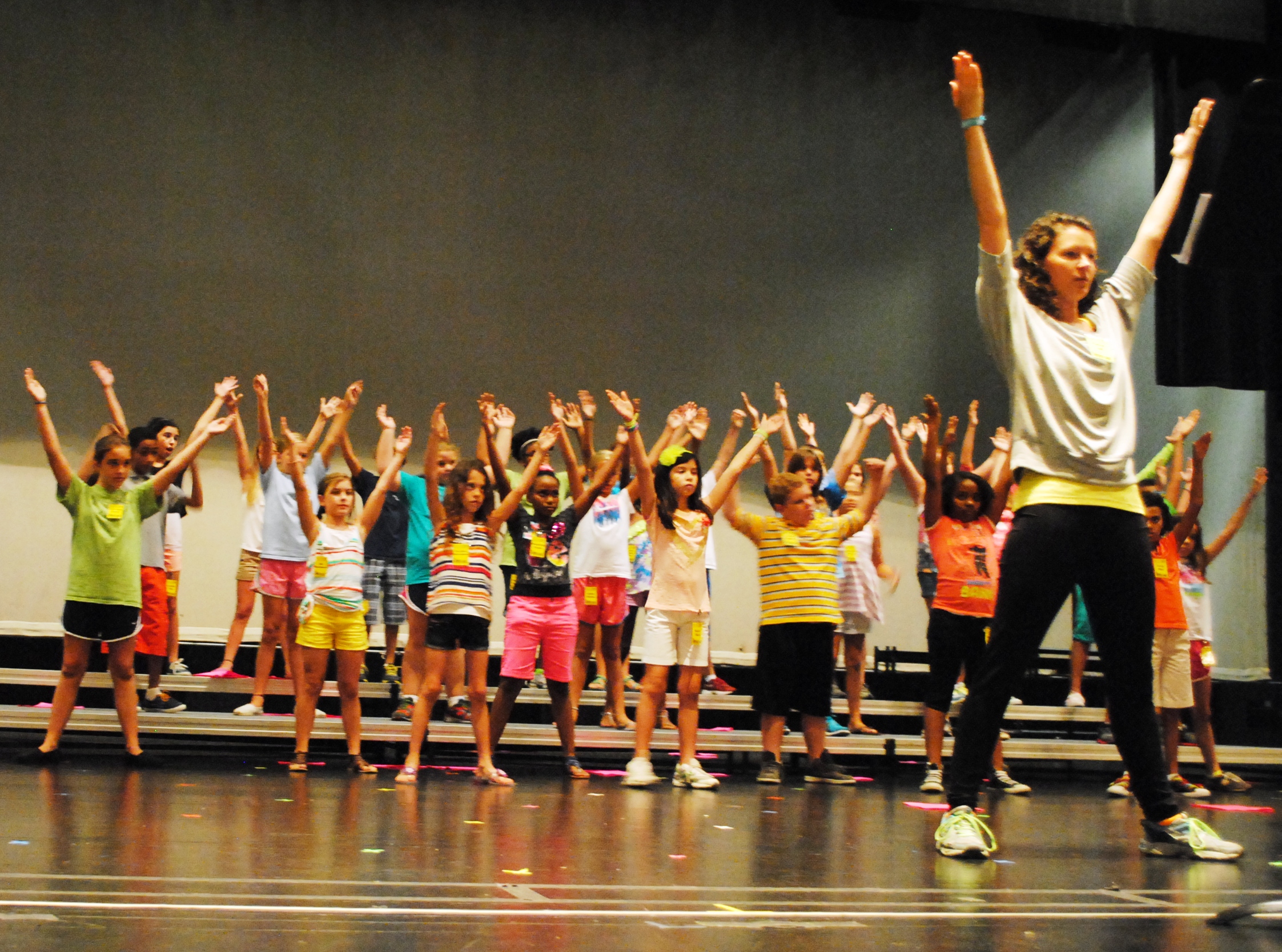 The Janice Wyatt Mississippi Summer Arts Institute's PLUS Camp began Monday morning, July 15, at the Bologna Performing Arts Center (BPAC) at Delta State. More than 100 children ages 5-12 arrived at the BPAC ready to sing, dance, design props, create puppets and tell stories. The children will take classes throughout the week based on a unified theme: Dance Evolution- Songs and Dances through the Decades. Many of these young artists are from the Delta area and the Mississippi region, but some have traveled from as far as Alabama, Florida, Georgia, Louisiana, and Texas.
Now celebrating its 16th summer, PLUS Camp continues to provide young artists with a distinguished and experience teaching faculty. This year's PLUS camp instructors include Kathy Hull (Musical Director), Mandy Bell (Choreographer), Doris Jones (Storyteller), Joannah Ballard (Puppetry Instructor), Amy Chudy (Prop Designer), and Eileen Jennings (Music Instructor).
"The Janice Wyatt Mississippi Summer Arts Institute is extremely proud of the talented teaching artists working at PLUS Camp this summer," said Whitney Cummins, BPAC Arts Education Coordinator. "Our instructors hail from Nashville, Madison, Grenada, Tupelo, and Cleveland. It is wonderful to provide children with local teaching artists, as well as experienced instructors from across the Southeast."
PLUS Camp boasts a hard-working and dedicated staff of counselors, teaching assistants, and office assistants. The PLUS Camp faculty and staff work together closely to provide a high-quality and enriching experience for all campers.
PLUS Camp will end at 10:00 a.m. Saturday, July 20, with a community-wide performance in the BPAC's Delta Pine & Land Theater. The performance is free and open to the public and will last approximately one hour. For more information about PLUS Camp, please call Whitney Cummins at 846-4844 or visit www.bolognapac.com.