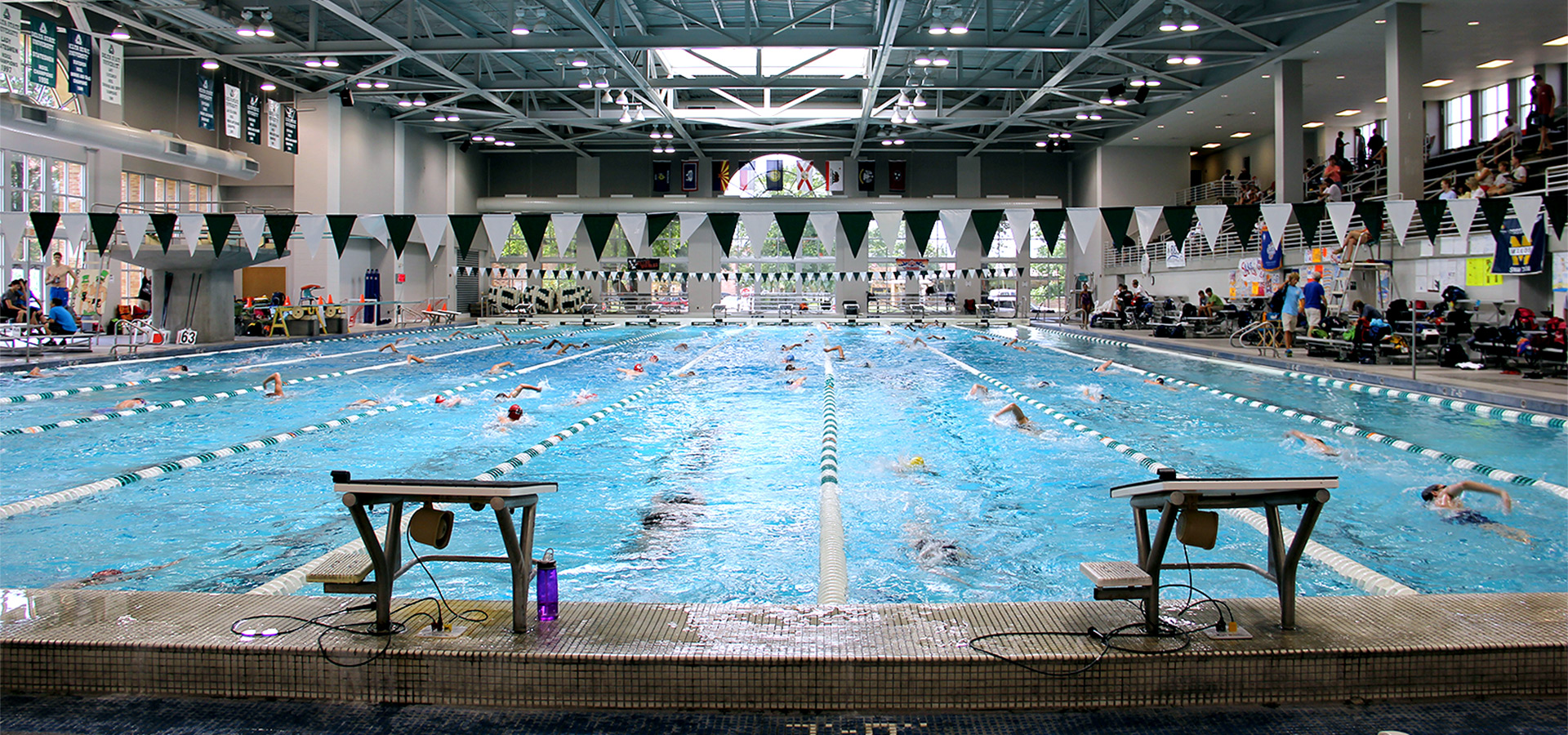 Delta State and the Delta Aquatics Club are co-hosting the Mississippi Age Group Long-Course State Championship for swimming at the Delta State University Aquatic Center on campus Thursday, July 18 through Sunday, July 21. The meet will begin at 9:00 a.m. with swimmers ages eight and under, performing a short-course Thursday morning only. At 2:00 p.m., swimmers ages nine and over will begin competing in long-course swimming over the three day period.
"The top swimmers in the state will be competing in this event, high school and smaller kids alike. This is the biggest meet of the year," said Assistant Aquatics Director Doug Pinkerton.
Each age group will compete by swimming in a wide-variety of styles including: freestyle, butterfly, backstroke, breaststroke, and individual medleys. The top competitors will advance on until a winning team is declared Sunday afternoon.
The state meet has been hosted at Delta State University for the past 12 years, bringing young athletes from all over the region to Cleveland. This year, the championship is expected to bring in 8-10 competing teams, some traveling from as far as the gulf coast. Attendance is expected to range from 1,000 to 1,500 people with anywhere from 300 to 400 swimmers, parents, family members, and fans from all across the state.
"We are lucky to have this great facility so we can host these events. It's a great way to promote our community and get these kids on our campus to see what Delta State University can offer," stated Pinkerton.
All Bolivar County community members are welcome to attend and support these young athletes. The meet is free and open to the public.
Pinkerton would also like to add that a concessions stand will be set up in the facility; however attendees can bring their own lunches and drinks.