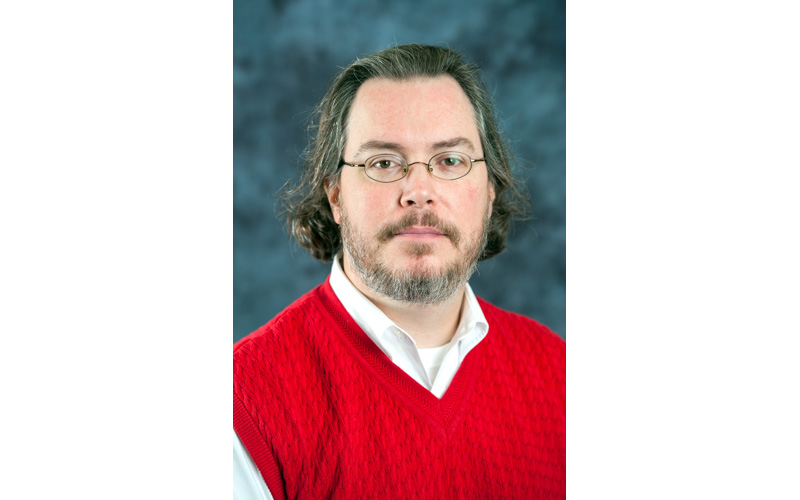 Dr. Clint Tibbs, associate professor of philosophy, will present his Mississippi Humanities Council Teacher Award lecture Nov. 7 at 6 p.m. at the Wright Art Center on the campus of Delta State.
Tibbs' lecture is titled "The Truth is Out There: Teaching the Paranormal, Ancient Greek & Biblical Hebrew at a Small Rural University."
The event is free and open to the public. The presentation is made possible through a grant from the National Endowment for the Humanities to the Mississippi Humanities Council.
"The paranormal is often scoffed at without much reflection or fair criticism," said Tibbs. "The physical scientists should be at the forefront of studying paranormal phenomena because they occur in the physical world. The Bible is one of the most paranormal pieces of literature of all time, and studying it in its original languages, Hebrew and Greek, allows students to see, more than English translations, what the original author may have had in mind. Learning to read the Bible in the original languages empowers students to understand one of the most influential texts in history just as the great translators and scholars of the past may have, like Erasmus and Luther."
Tibbs was nominated by his peers to received the Mississippi Humanities Council award.
"I was quite surprised to be awarded this year's Mississippi Humanities Council Teacher Award," he said.
Tibbs' research interests include Biblical studies, early church history, the Renaissance, the Enlightenment, the Scientific Revolution, the history of science, theories of consciousness, and the interface between science, religion, philosophy and the paranormal.
Follow all Delta State news at www.deltastate.edu.