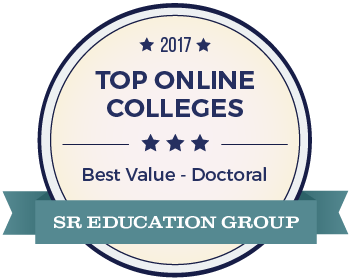 Delta State University was recently ranked in guidetoonlineschools.com's list of 2017 Top Online Colleges for Doctoral Degrees.
Delta State came in at No. 10 on the list.
The 2017 Top Online Colleges are based on value, using analyzed accredited online schools across the nation, taking into consideration academic strength factors along with annual tuition rates in order to provide a list of colleges offering the best value to students.
Making it on the list shows Delta State's high academic standards and a commitment to affordability, two key factors important to prospective students.
Students won't find a degree on the Top 25 ranking more expensive than $15,000, or with an academic strength score lower than 55 percent.
Guide to Online Schools has been helping prospective students find the right online college since 2004. Its free, easy-to-use tools allow prospective students to find schools based on degree, tuition, student recommendation rate, military benefits and other other important attributes.
To view the complete ranking, visit http://www.guidetoonlineschools.com/degrees/doctoral.