Delta State University Honor Choir Festival
February 9-11, 2023
The Delta State University Honor Choir is a special offering, sponsored by the DSU Choirs, for outstanding high school vocal students in Mississippi and the surrounding states. The festival takes place in the Bologna Performing Arts Center, a state-of-the-art performance venue located on the campus of Delta State University in Cleveland, Mississippi.
Guest Conductor – Jason Vodicka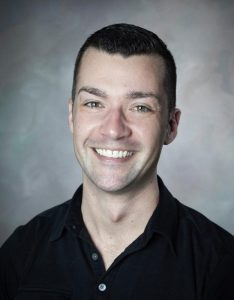 Jason Vodicka is Associate Dean in the Colleges of Arts and Sciences at Rider University in Lawrenceville, New Jersey where he oversees academics and productions in the School of Communications, Media, and Performing Arts, and Westminster Choir College. Prior to his appointment as Associate Dean, Dr. Vodicka was Associate Professor and Chair of Music Education at Westminster Choir College. He is also the director of the Westminster High School Vocal Institute, a two-week pre-college music program for advanced high school students.
Dr. Vodicka is artistic director of the New Jersey MasterChorale and Orchestra, a community music ensemble based in Haddonfield, NJ. Prior to his appointment at Westminster, Dr. Vodicka was Coordinator of Music Education, conductor of the University Chorale, and director of the Summer Choral Institute at Susquehanna University. During that time he also served as music director of the Harrisburg Choral Society and Orchestra, a community-based ensemble founded in 1895.
For nine years, Dr. Vodicka was a vocal music instructor at Pennsbury High School in Bucks County, Pennsylvania. During his tenure, the Pennsbury choirs performed at Carnegie Hall and Lincoln Center in New York, toured internationally on four occasions, and received invitations to sing at the Pennsylvania Music Educators Association Annual Conference and the American Choral Directors Association Eastern Division Conference.
Dr. Vodicka holds both undergraduate and graduate degrees in music education from Westminster Choir College where he accompanied several of the college's choirs, and a doctorate in conducting from the University of Georgia where he conducted the Women's Glee Club and Opera Ensemble. In 2017, he was inducted into the Westminster Choir College Music Education Hall of Fame for his support of the college and his contributions to the field of music education.
Dr. Vodicka is in frequent demand as a clinician and guest conductor and has conducted honor choirs in Virginia, Pennsylvania, New York, and New Jersey. He has presented at state, regional, and national conferences of the American Choral Directors Association and the National Association for Music Education. He has also presented at the Cultural Diversity in Music Education XV Conference, the Gordon Institute of Music Learning's International Conference on Music Learning Theory, and the International Conference on the Concepts and Practices of Choral Singing in Lund, Sweden. He will present sessions on choral pedagogy and culturally responsive teaching at the International Society for Music Education World Conference 2022.
Dr. Vodicka's writing can be found in publications such as Update: Applications of Research in Music Education, The Oxford Handbook of Choral Pedagogy, and the Inside the Choral Rehearsal series, available from GIA Publications. His work with the Palmer Research Group has led to the creation of a grounded Framework for Culturally Relevant and Responsive Music Teaching that will be implemented and studied nation-wide over the course of the next two years through a research grant from the National Association for Music Education.
Auditions for DSU Honor Choir 
For general inquiries, please contact Dr. Julia Thorn, Director of Choral Activities.
Arrange an on-campus audition at Delta State University for any date before November 11, 2022 by contacting Dr. Julia Thorn
Timeline for DSU Honor Choir Auditions:
* October 21, 2022: Deadline to register for auditions
* November 8, 2022 – November 9, 2022: Auditions in various locations
* November 18, 2022: All participating directors will be notified of accepted students
* December 16, 2022: Deadline to submit festival registration fee to DSU $50 per student.
Audition Form
Print this audition form complete and legibly, and bring to your audition. There is no audition fee.
DSU Honor Choir Audition Procedures (for high school teachers):
The audition consists of two parts, both sung in quartets:
Prepared audition excerpts
Sight-singing
For the prepared excerpts, each student will be evaluated as member of an SATB quartet. (If you are not bringing any students in a particular voice part, students will not audition in quartets. For example, if you do not have any tenors auditioning, then your students will audition in soprano-alto-bass trios.) If you bring an uneven number of students per voice part auditioning, some of your students may sing in multiple quartets.  Students singing in multiple quartets will be evaluated only on the first quartet in which they sing.
For the quartet sight-singing, each student in the quartet will be given a simple, four-bar, major-key, diatonic exercise. They will have one minute to look over and practice the exercise before singing it; teachers may coach students during this minute if they wish. Students may sing on solfège, numbers, nonsense syllables, or whatever system they wish. The quartet will sing together. This will be an easy but 4 part example.
Audition Materials
The Heavens are Telling ms. 1-55
Click HERE for the score
Click HERE for the recording
Let Everything That Hath Breath ms. 1-30
Click HERE for the score
Click HERE for the recording
Honor Choir Repertoire 
The Heavens are Telling, Haydn
For the Beauty of the Earth, Rutter
This We Know, Jeffers
Famine Song, Vida
Breaths, Barnwell
Let Everything that Hath Breath, Ames