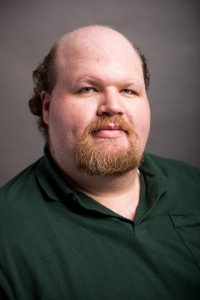 Delta State University recently announced the selection of Dr. Jon Westfall, assistant professor of psychology, as the new coordinator of the institution's First Year Seminar program.
Westfall, who joined Delta State in 2014, will now lead the program that introduces freshmen to the tools and resources available when transitioning to the college level.
The course explores topics critical to the development of academic, social and life skills, such as effective note-taking, time-management, conflict resolution and cultural competency. It assists students in successfully navigating university resources and procedures, developing basic academic skills, and finding their unique place as part of the Delta State community.
"I'm truly honored to be given the opportunity to serve as the FYS coordinator, and want to stress that one of my goals is to increase communication between faculty, staff and students regarding FYS," said Westfall. "I'm open to all suggestions, comments and criticisms. Together, we can all build this program and give our incoming students the benefit of our shared wisdom."
Westfall said he looks forward to helping incoming students, but also the entire Delta State community.
"I've worked with first-year students most of my career, with general psychology making up over half of the students I've taught in the past 10 years," he said. "It continually amazes me the potential that students have to succeed, and I believe all they need is the right set of tools and mindset."
Delta State Provost Dr. Charles McAdams said Westfall would build on the efforts of the previous coordinator, the late Dr. Ethan Schmidt, a history professor who was the victim of a fatal shooting in 2015.
"Dr. Schmidt's efforts impacted the lives of many freshmen and first semester transfer students," said McAdams. "In his honor, we will continue to make improvements to FYS and provide greater opportunities for new students to succeed. We are excited that Dr. Westfall will lead FYS and serve as an advocate for this very important endeavor."
In the spring of 2014, the DSU Student Success Task Force recommended expanding the university's focus on first year students. That summer, the FYS Advisory Board, composed of faculty and staff led by Schmidt, worked diligently to design a streamlined academic course to help prepare the students for college. FYS is now taught in the fall and spring semesters and offers an academic toolkit for the students. The program is a division of the DSU Student Success Center.
"Your first year of college is one of the most exciting, yet challenging, times of your life," said Dr. Christy Riddle, executive director of the Student Success Center. "First Year Seminar — FYS 100 — is a course that introduces first year students to the tools and resources available campus-wide that, when properly utilized, help students reach their ultimate college journey destination — graduation."
According to Riddle, statistics reveal participating in FYS improves the retention of first year students: 91.3 percent of students enrolled in FYS return to Delta State the following semester; 93 percent of FYS students recommend the course to future students; and 90 percent of students state that FYS played a role in the successful completion of their first semester.
For more information on the program, contact Westfall at 662-846-4308 or jwestfall@deltastate.edu. Learn more at http://www.deltastate.edu/student-success-center/first-year-seminar/.