CLEVELAND, Miss.—Registration is now open for the Janice Wyatt Mississippi Summer Arts Institute (MSAI) at the Bologna Performing Arts Center on the campus of Delta State University in Cleveland, Miss.
MSAI offers unique opportunities for artistic students to improve their talents and develop as artists and performers. You can register online on BPAC's website, by mailing the MSAI 2021 Brochure Application to BPAC or in-person at the Bologna Performing Arts Center's Arts Education Office.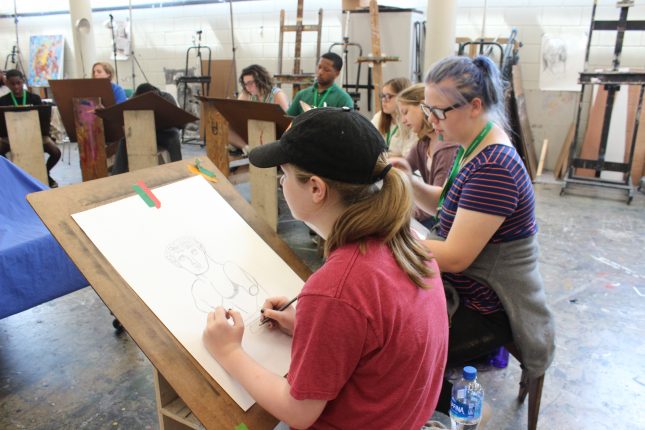 This year, the CORE Arts program will run from July 11 through July 17 and will provide intensive, high-quality training in dance, literary arts, music, theatre, and visual arts. CORE Arts will be a day camp this year, for ages 12-18. Classes offered at MSAI include, graphic design, comic book drawing, Meisner method acting classes, Pop Voice, Musical Theater, Perspective Drawing, Graffiti Arts, modern dance, and many more.
MSAI will also be holding PLUS Camp from July 19 through July 23rd with final performances on July 24th. PLUS camp is a performative-based day camp for children ages 5-11, who will learn a choreographed medley of songs, while also participating in arts and crafts classes.
MSAI CORE Arts and PLUS Camp will both culminate in final performances that will be held in the Bologna Performance Arts Center's Delta and Pine Land Theater and enhanced by video projections created by award winning Delta Filmmaker, Ben Powell. CORE Arts Final Performance will be held on July 17 at 10am and PLUS Camp's final performances will be held the following week, on July 24 at 10am. Both CORE Arts and PLUS camp will also hold a final artsexhibition at 7pm on Friday, July 16 and Friday, July 23, respectively.
The Janice Wyatt Mississippi Summer Arts Institute programming for 2021 is made possible through support from Entergy, Community Foundation of Northwest Mississippi, the King's Daughters and Sons Circle Number Two, and the Crosstie Arts Council. For more information on the Janice Wyatt Mississippi Summer Arts Institute, please call 662-846-4844 or visit www.bolognapac.com.