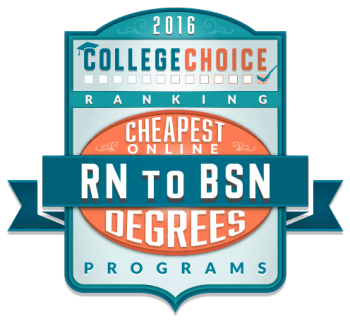 Delta State University's Robert E. Smith School of Nursing has once again received recognition for ranking high in a national poll.
RESSON came in at No. 2 on College Choice's 2016 Top 10 list of Most Affordable Online RN to BSN Degree Programs.
According to College Choice, progressing from RN to BSN online allows for a great degree of flexibility, which is especially important for nurses hoping to earn their BSN while working full or part time.
Delta State's program stood out nationally for its affordabilty and quality education. Besides being a pathway to further graduate study in the field of nursing, Delta State's program is also focused on educating nurses who are seeking advancement into management level positions.
Learn more about College Choice's ranking at http://www.collegechoice.net/rankings/most-affordable-online-rn-to-bsn-degree-programs.
College Choice is an independent online publication dedicated to helping students and their families find the right college. The organization publishes rankings and reviews that make choosing the best college easier, as well as resources to help students get into, pay for, and thrive at the college of their choice.
For information on RESSON, visit http://www.deltastate.edu/school-of-nursing.