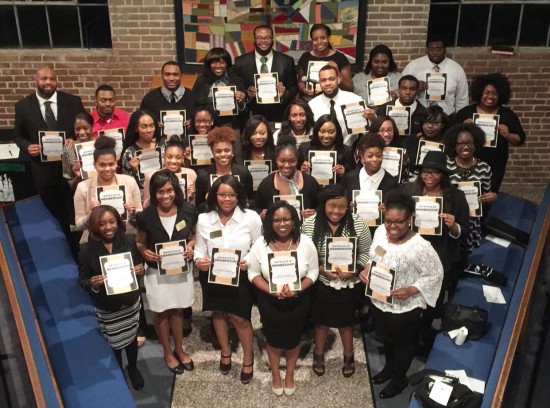 The Delta Student University African American Student Council held its spring induction ceremony Wednesday in the Lena Roberts Sillers Chapel.
Lead by the executive board members and advisors, the organization inducted and welcomed 45 new members. The ceremony included the origin and significance of the organization's colors red, black and green, the reciting and signing of the African American Student Council Pledge, and the motivational words of Judge Jaribu Hill.
Hill is the founder and executive director of the Mississippi Workers' Center for Human Rights. She serves as municipal judge for the city of Moorhead, Mississippi, and she is a human rights attorney and a veteran community organizer.
Hill is an international human rights spokesperson and a frequent writer and commentator on human rights themes. Speaking about the past struggles of African Americans throughout history, Hill reflected on the legacy of many students and activists who have taken a similar vow, such as Congressman John Lewis when he served as chairperson of Student Nonviolence Coordinator Committee from 1963-1966. She also referenced the host of men and women who suffered great trials in Selma, Alabama to gain the right to vote in 1965.
"It is an honor to congratulate you amazing young men and women of such a momentous and important celebration of culture and unity," she said.
The students of the African American Student Council have been extremely active in celebrating Black History Month throughout February.
"There have been several displays noting African American historical figures, statistics, Greek organizations, cultural traditions, clothing and music," said advisor Stedmond Ware. "This will climax as the AASC students, joined by God's Anointed Voice, gather to sing 'Lift Every Voice and Sing' Friday, February 26 on the quad at noon. Everyone is welcome, so please come out and join us."