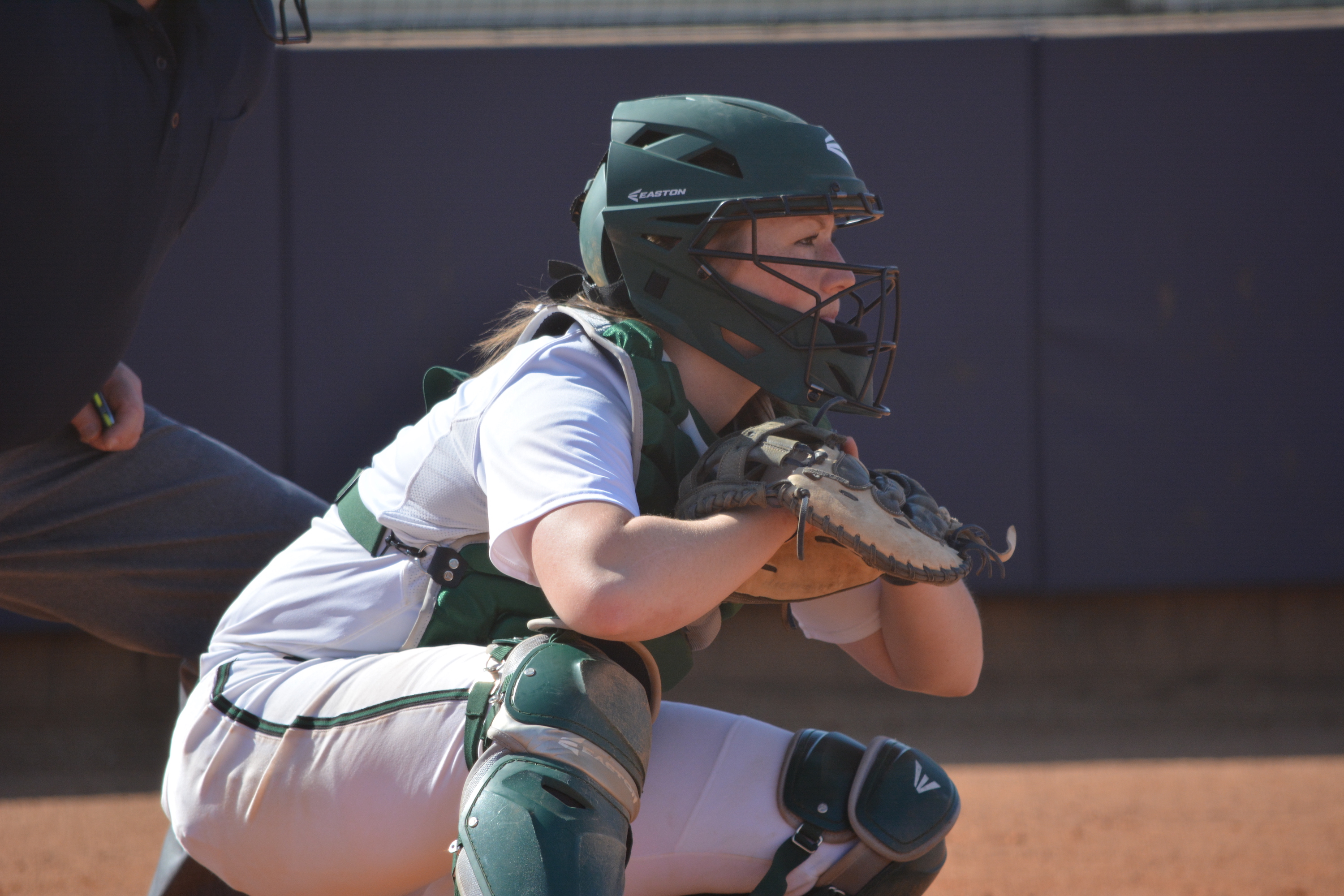 Having just wrapped up her senior season playing Delta State softball, Madison Zoeller knows the importance of teamwork in the circle of life.
On a team, every player has a role. Whether it's behind the plate, on the field or from the sidelines, individuals mesh together like cogs in a machine to achieve a desired goal. They depend on one another for success and survival amongst the toughest competition in their environment. Zoeller may be hanging up her softball cleats, but she will be taking on a bigger role by helping organisms find their place in the ecosystem.
Beginning July 17, Zoeller, an environmental science major at Delta State, will join a new team — the staff at Possumwood Acres Wildlife Sanctuary in Hubert, North Carolina, where she will be interning. Possumwood Acres Wildlife Sanctuary is a non-profit organization that rehabilitates injured animals with the intent of releasing each animal back into the wild. The organization also provides educational programs and presentations to teach the public about the native local wildlife, ecology, environment, natural resources and backyard habitat creation.
During her internship, Zoeller will learn to rehabilitate and care for wildlife by performing functions such as feeding, weighing, bandaging, and administering medications to animals. She will assist in wildlife presentations and programs and help conduct tours of the sanctuary. She will also learn to work with the non-releasable animals and birds used in programs/presentations and assist in the recovery program for raptors.
"I am thrilled about starting this internship," Zoeller said. "To me, this is the beginning of a long career in environmental science and wildlife biology, and it's my way of making the world a better place. It starts with the little things, and the little things may be something as simple as caring for an abandoned animal. My long term goal is to make my community understand the importance of every living thing."
Dr. Nina Baghai-Riding, professor of biology and environmental science at Delta State, explained more about the opportunity Zoeller will have to care for wildlife and educate others during her internship.
"Back in March, Madison mentioned that she was taking an internship at the Possumwood Acres Wildlife Sanctuary in North Carolina," Riding said. "During the internship, she will learn how to take care of and rehabilitate shorebirds, waterfowl, raptors, small mammals, and reptiles. Some of her training will include resilience with animal care, choosing appropriate medication for the animals, and maintaining the raptor facility. She also will be able to train volunteers, assist with future planning, work with large groups, and run the sanctuary in absence of staff."
While Zoeller's internship will come to an end August 26, she hopes to continue her passion for wildlife by pursuing graduate studies in wildlife biology in the future. For now, she has accepted a position in waste management in the Nashville area and will start work after her internship ends.
For more information about the environmental science program at Delta State, contact Dr. Nina Baghai-Riding at 662-846-4797 or nbaghai@deltastate.edu. For more information about Possumwood Acres Wildlife Sanctuary, visit www.possumwoodacres.org.