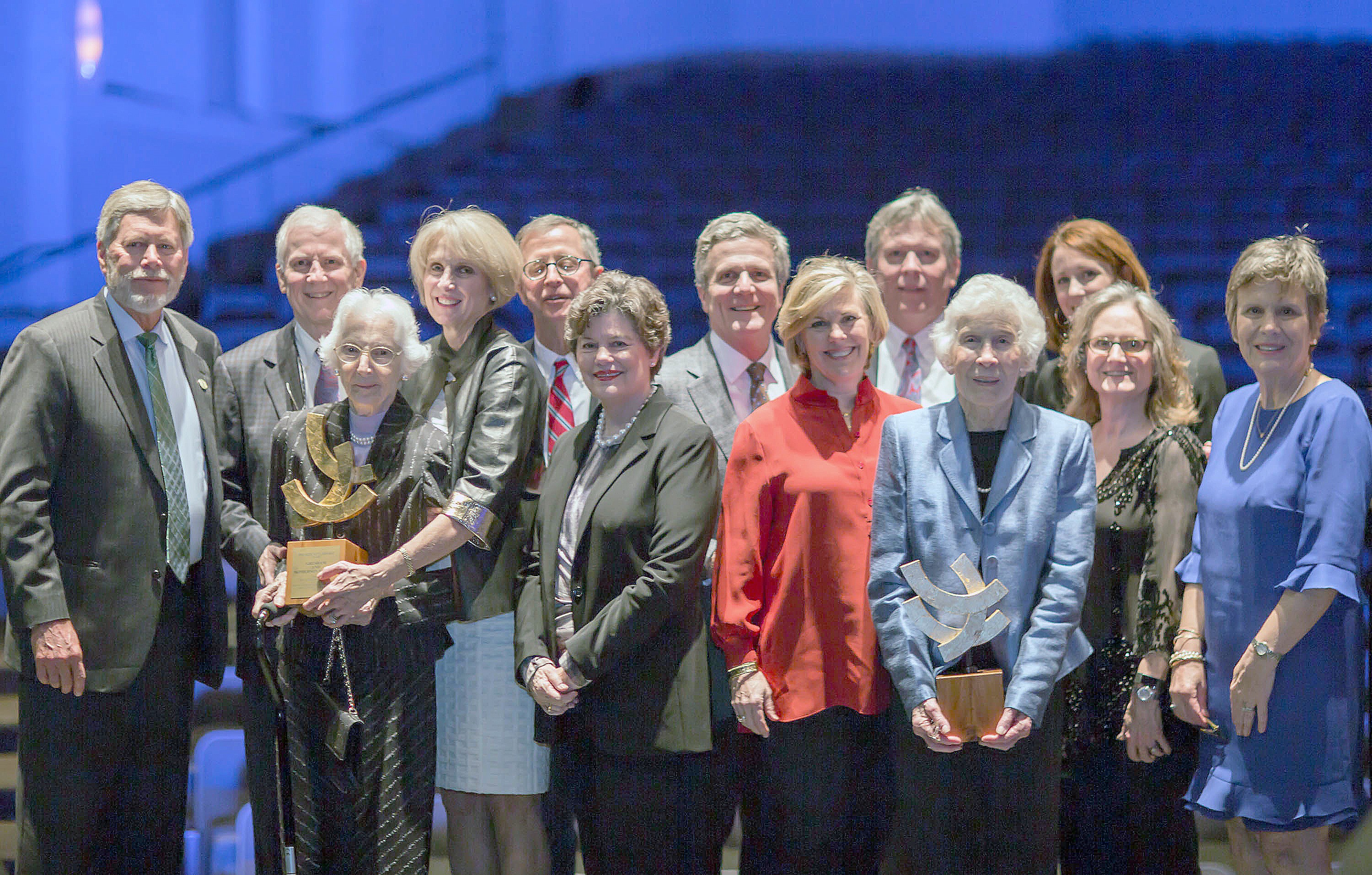 The Bologna Performing Arts Center (BPAC) proudly announces that the Gresham and McPherson families of Indianola are the latest recipients of the President's Award.
Delta State University President William N. LaForge presented the award Tuesday, Feb. 7 at a special event on the theater's stage. The President's Award is given in recognition of outstanding service to the BPAC.
"Since the Bologna Performing Art Center's beginnings, the Gresham and McPherson families have been ardent supporters, as they are of so many aspects of the arts and Delta culture," remarked LaForge. "They are shining examples of community support and engagement."
This award is given by Delta State's president to those who have contributed their expertise, insights and energy to promote the arts for the enrichment of the Delta in special ways. The award is the BPAC's highest honor. Acknowledgement is made through a unique award modeled after architectural details of the BPAC façade, which are covered in gold leaf.
The Gresham and McPherson families were original supporters of the BPAC when it was first built in 1994 through state funding through the Mississippi legislature. Gresham Petroleum Company and Double Quick, Inc. provided the lead gift for the BPAC's Recital Hall stage. Over the last 20 years, the Gresham and McPherson families have provided scholarship ticket programs for school-age students to attend matinee performances and youth scholarships for children to the Mississippi Summer Arts Institute, in addition to annual support for the facility's programs.
A multidisciplinary facility, the BPAC presents an annual season of national and international touring productions in addition to its university commitments. To learn more about the BPAC or to get tickets to an upcoming performance, visit www.bolognapac.com or stop by the center.