The Wiley Planetarium will be hosting "September Sky" on Sept. 1 at 6 p.m., the first planetarium show of the fall semester.
"Our monthly night-sky shows are interactive discussions about what can be seen at night, and tickets are cheap," said Dr. Adam Johansn, planetarium director. "Join us as we take a closer look at the planets, bright stars and some deep-sky objects that will visible during the month of September. It's a great opportunity to learn the constellations.
The show is recommended for ages three and up.

Ticket Prices:
Adults: $3
Children: $1 (under the age of 12 who require a seat)
Seniors: $1 (65 years or older)
Okra Card: $1 (students, faculty and staff with a valid DSU ID.)
*Tickets are sold at the door. Cash or check only. Checks should be made payable to Delta State University.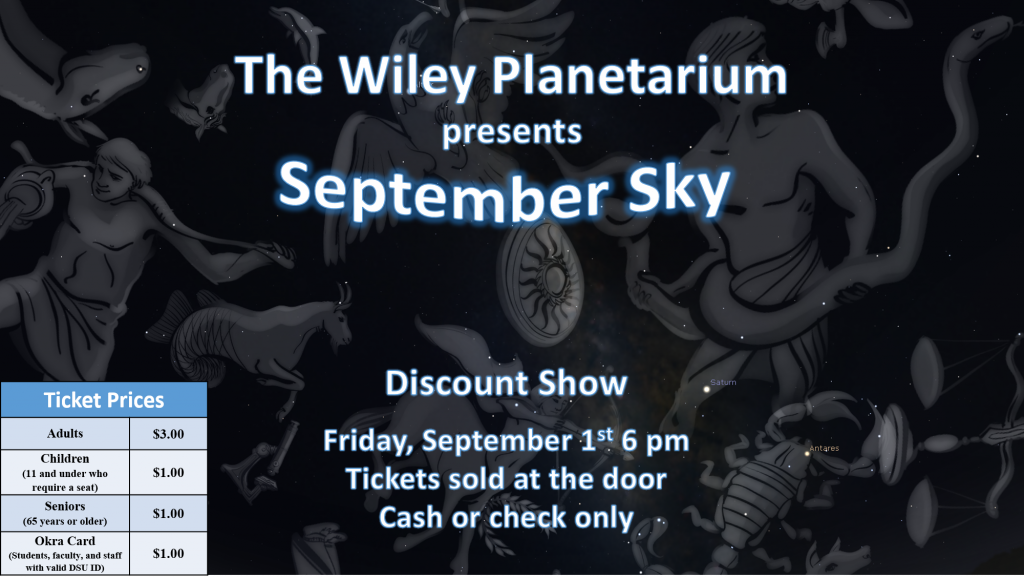 SaveSave