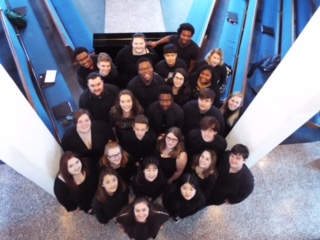 The Delta State University Chorale will present their final concert of the year April 26 at 7:30 p.m. in the Bologna Performing Arts Center. The performance will center around a major work from the romantic period, Mass in G by Schubert, conducted by Director of Choral Activities, Julia Thorn, and with collaborative artist Kumiko Shimizu on piano.
Music faculty soloists Laurissa Backlin, soprano; Jamie Dahman, tenor; and Kevin Tharp, bass; will be featured. The second half of the concert will include a variety of musical style selected from repertoire of the 2018 tour and incorporate student pianists, Semi Dong and Younghye Min, and conductors, Kathleen Logeston and Tyler Gunn.
The concert is free and open to the public.