Award-winning food writer, Adrian Miller, will present his research about African American foodways on Monday, February 6, 2023, at 6 PM in Jobe Hall Auditorium, as part of a series of events in support of Delta State University's NEA Big Read: Bolivar County project. This event is free and open to the DSU campus and general public.
Adrian Miller is a food writer, James Beard Award winner, attorney, and certified barbecue judge who lives in Denver, Colorado. Adrian is featured in the Netflix hit High on the Hog: How African American Cuisine Transformed America.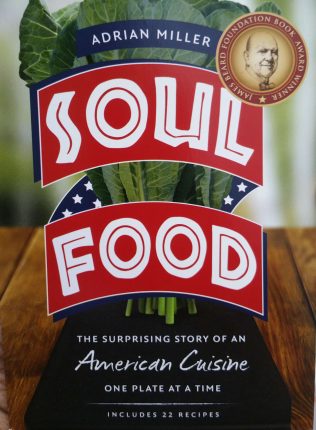 Michelle Johansen, DEI Coordinator said, "The NEA Big Read: Bolivar County project is honored to host noted food writer and historian, Adrian Miller, as part of our spring series of events. His talk will enrich our community's understanding of many of the themes in our selected novel, "Homegoing." Mr. Miller has travelled extensively across the United States and the world, sharing his vast knowledge of African American culinary heritage. His scholarship has broken new ground on the intersections of food, race, class, and gender, highlighting the multitude of ways that African American foodways are fundamental to understanding American history and culture."
Adrian received an A.B in International Relations from Stanford University in 1991, and a J.D. from the Georgetown University Law Center in 1995. From 1999 to 2001, Adrian served as a special assistant to President Bill Clinton with his Initiative for One America – the first free-standing office in the White House to address issues of racial, religious and ethnic reconciliation. Adrian went on to serve as a senior policy analyst for Colorado Governor Bill Ritter Jr. From 2004 to 2010, he served on the board for the Southern Foodways Alliance. In June 2019, Adrian lectured in the Masters of Gastronomy program at the Università di Scienze Gastronomiche (nicknamed the "Slow Food University") in Pollenzo, Italy. He is currently the executive director of the Colorado Council of Churches and, as such, is the first African American, and the first layperson, to hold that position.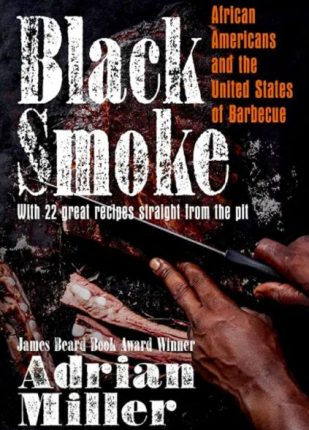 Miller's first book, Soul Food: The Surprising Story of an American Cuisine, One Plate at a Time won the James Beard Foundation Award for Scholarship and Reference in 2014. His second book, The President's Kitchen Cabinet: The Story of the African Americans Who Have Fed Our First Families, From the Washingtons to the Obamas was published on President's Day 2017. It was a finalist for a 2018 NAACP Image Award for "Outstanding Literary Work – Non-Fiction," and the 2018 Colorado Book Award for History. Adrian's third book, Black Smoke: African Americans and the United States of Barbecue, was published April 27, 2021, and won a second James Beard Foundation Award for Scholarship and Reference in 2022.
In 2018, Adrian was awarded the Ruth Fertel "Keeper of the Flame Award" by the Southern Foodways Alliance, in recognition of his work on African American foodways. In 2019, Adrian received the Judge Henry N. and Helen T. Graven award from Wartburg College in Waverly, Iowa, for being "an outstanding layperson, whose life is nurtured and guided by a strong sense of Christian calling, and who is making a significant contribution to community, church, and our society."
For more information about Miller or to follow on social media:
Facebook: Soul Food Scholar Page
Instagram: @soulfoodscholar
Twitter: @soulfoodscholar
About NEA Big Read: Bolivar County
Delta State was recently announced as one of 62 non-profit organizations nationwide and the only organization in the state selected to hold NEA Big Read programming in 2022-2023, from the National Endowment for the Arts (NEA), in partnership with Arts Midwest. With awards ranging from $5,000 to $20,000, the NEA is investing a total of $1,071,140 to support programming centered around one of 15 different contemporary books, with the aim of inspiring meaningful conversations, artistic responses and new discoveries and connections in participating communities. In collaboration with the Bolivar County Library System as well as campus and community partners, Delta State's project will host an array of programming centered around Yaa Gyasi's award-winning novel, "Homegoing." Since 2006, the National Endowment for the Arts has funded more than 1,700 NEA Big Read programs, providing more than $24 million to organizations nationwide. In addition, NEA Big Read activities have reached every Congressional district in the country. Over the past 16 years, grantees have leveraged more than $56 million in local funding to support their NEA Big Read programs. More than 5.9 million Americans have attended an NEA Big Read event, over 97,000 volunteers have participated at the local level, and over 40,000 community organizations have partnered to make NEA Big Read activities possible. For more information on the NEA Big Read program, visit www.deltastate.edu/dei/big-read