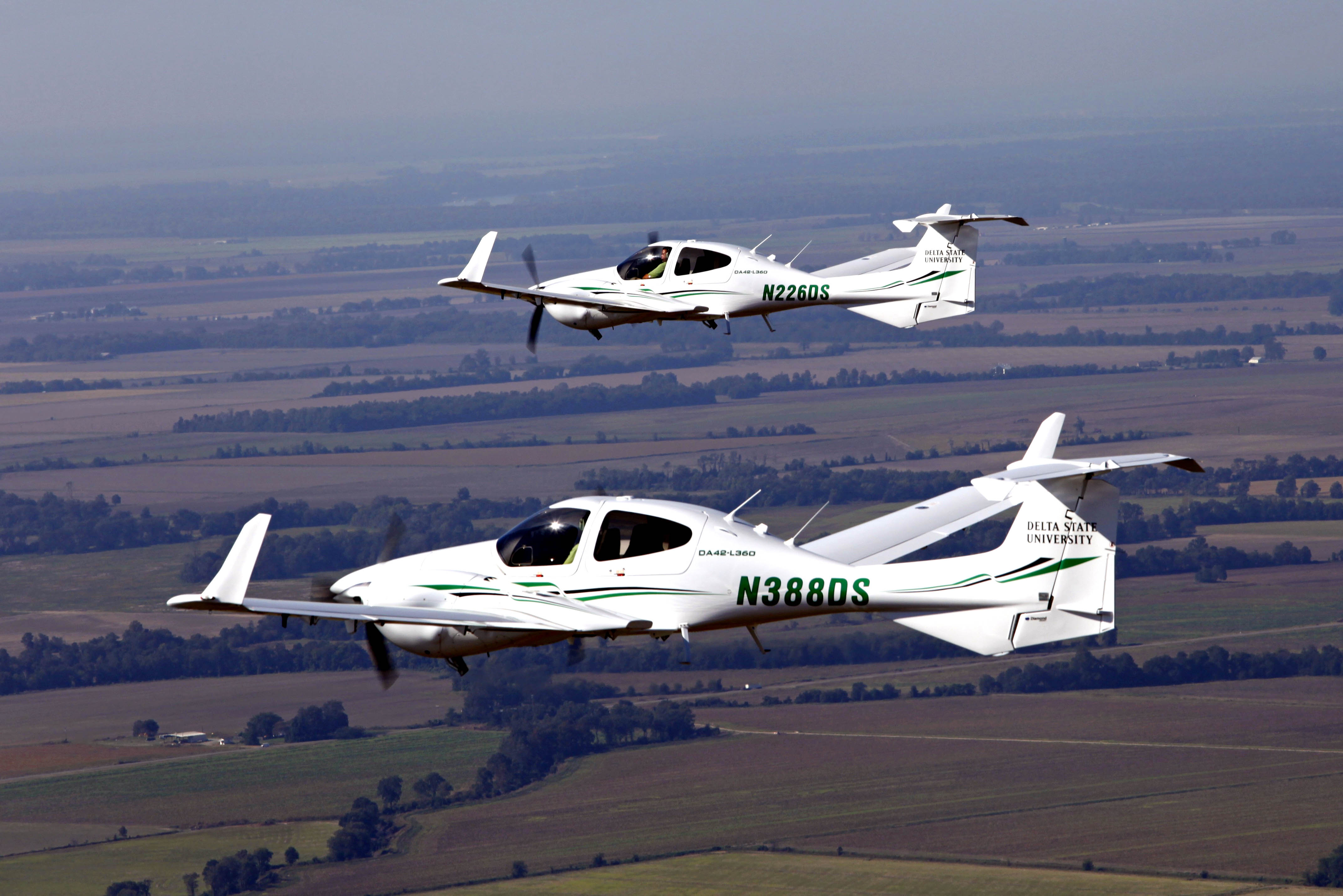 The Department of Commercial Aviation at Delta State has recently signed a Pilot Pathway Interview Agreement with ExpressJet Airlines, Inc., a Georgia corporation. The agreement provides the opportunity for employment for qualifying pilots completing training at Delta State.

Dr. Julie Speakes, chair and professor of the Department of Commercial Aviation, views this as an opportunity for flight instructors to transition to the regional carrier.

"This agreement will guarantee our graduates an interview with ExpressJet. It will provide opportunities for future employment at ExpressJet for graduates who completed instructor standardization course at Delta State University," said Speakes.

Since ExpressJet anticipates periodic needs for hiring pilots, the agreement with Delta State is mutually beneficial.

"With the ever changing airline industry, it is good to have partners to work with. This is a great opportunity for Delta State flight students to know they have an interview waiting for them after they complete the requirements," said Speakes.

Dr. Speakes plans to hold a student session with the Manager of Pilot Recruitment Dan Robertson from ExpressJet this fall.

Delta State offers programs for a bachelor's and master's degree in commercial aviation. Students have training access to a fleet of over 20 aircrafts just minutes from campus. For more information on the Commercial Aviation program, please visit aviation.deltastate.edu.