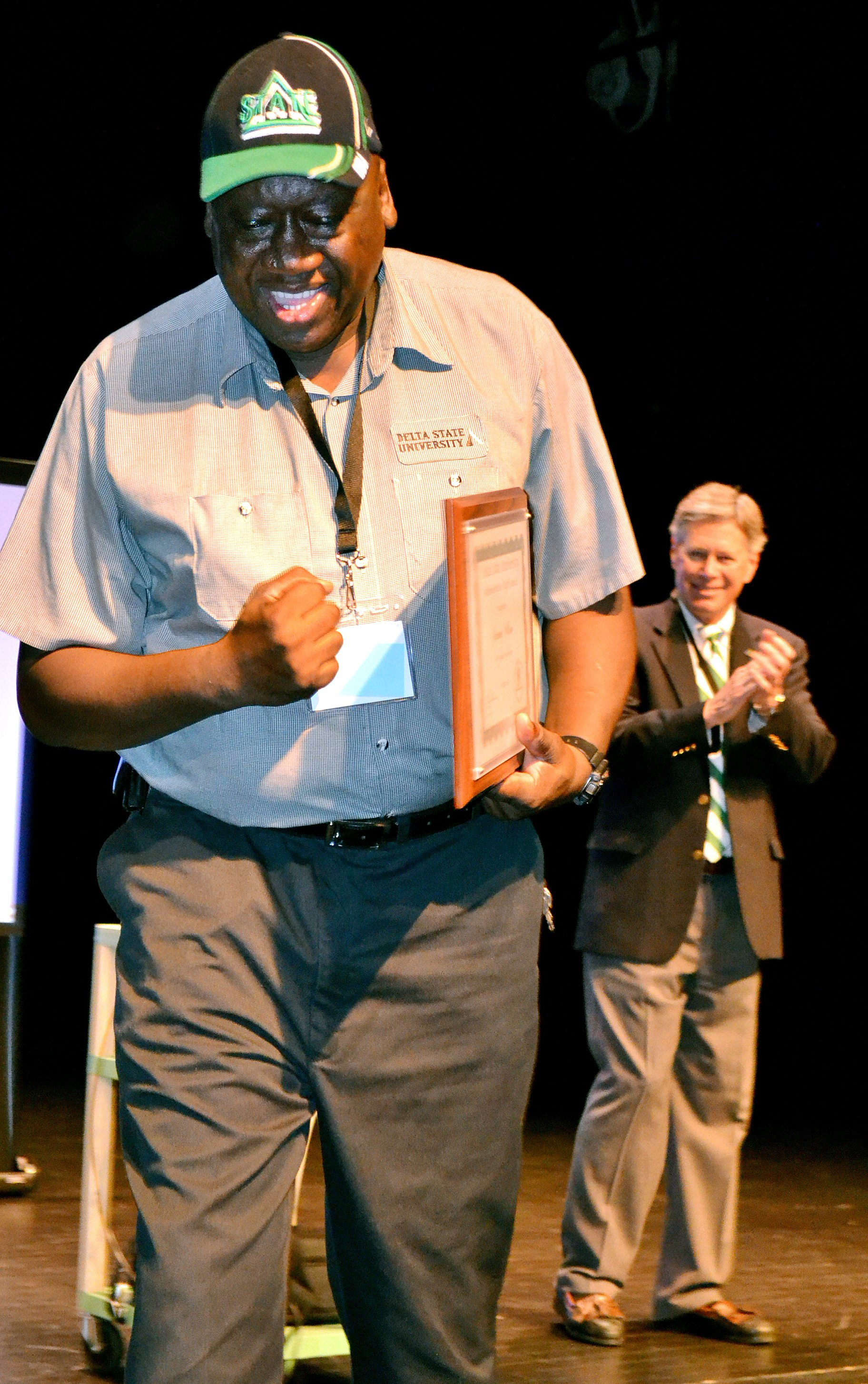 Delta State recognized staff members for their years of service to the university on Tuesday, May 14 in the Jobe Hall Auditorium on campus. President William N. LaForge and Bert Herbison, Staff Council Incentives and Recognitions Committee chair, presented plaques to honor employees.
Employees serving the university for five, ten, and fifteen years received recognition for their dedication to Delta State.
Recipients of the 15-year service award were Polly Cameron, Lizabeth Carlson, Leslie Griffin, Melissa Marshall, Christy Riddle, Rosetta Scott, Sammy Wilson, James Bowen, Craig Clemons, Richard Houston, and Paula Laws.
Those receiving ten year service awards were Gerald Jordan, Beverly Lindsey, Lestine Rogers, and Lee Rowland.
Employees awarded the five years of service certificates included Cynthia Beardsley, Casey Charles, Lola Dixon, Michael Gann, Johnny Glorioso, Towanda Grant, Johnny Grose, Phaciealeethas Hemmingway, Leigh Korb, Bevin Lamb, LaShanta Lewis, Michael Lipford, Ann Lotven, David Martinez, Gerald McClure, Robert McDaniel, Justin Montgomery, Suzanne Simpson. and Stephen Waggener.
Service awards are provided each year by the Staff Council at the annual Staff Development Day.