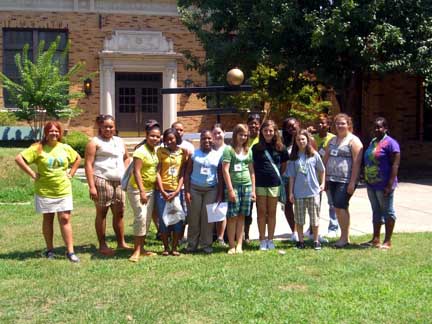 The Delta Center for Culture and Learning at Delta State University is currently hosting its second Gear Up camp of the summer, focusing attention on the Blues, and preparing rising eighth graders for an eventual college career.
Participants can come from any Gear Up school in the state, and campers in this session have come from Morton, Grenada, Magee, Tupelo, Ripley, and Inverness.
The next and last Gear Up camp will begin on Sunday, June 28. For more information about the Gear Up camps or the Delta Center call LeKendra Jones at (662) 846-4311.