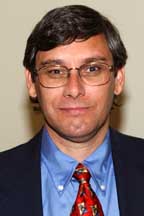 Dr. Cooper Johnson, Chair of the Division of Management, Marketing, and Business Administration in the College of Business at Delta State University, recently participated in a Policy Conference presented by the Office of the Principle at The University of the West Indies, Mona Campus, in Montego Bay, Jamaica.
Dr. Johnson's presentation, titled "Jamaica's Casino Adventure: Economic and Social Lessons from Mississippi", provided insight into the experiences of Mississippi through the introduction and progression of gaming in the state. Furthermore, the presentation shared with the academics, government officials, and business leaders in attendance the lessons Jamaica can heed based on the experiences of Mississippi.
Having recently legalized casinos in Jamaican resort locations, the policy makers expressed interest in obtaining information regarding possible economic and social impacts resulting from this decision. The University of the West Indies, Mona Campus, provided an educational forum in November 2008 and a conference in April 2009 to assist in the understanding of the gaming industry and receiving advice on how to best prepare for this upcoming change to the country. Dr. Johnson was a guest presenter at both the forum and conference by the invitation of Professor Ian Boxill, who coordinated both events.
Dr. Johnson's presentation addressed the meetings' goal of providing knowledge to policy makers allowing them a head start in planning for the introduction of casinos. Based on the information presented by Dr. Johnson, preparations will include addressing potential economic issues such as setting guidelines for the placement of casinos, the workforce, taxes, and regulations of the casinos.
Additionally Dr. Johnson offered suggestions to assist Jamaican officials in preparing the country for the social changes expected. Such changes include gambling addictions, increased crime, increased marital discourse, and utilizing the funds obtained through the taxation of the casinos to meet the needs of the community. These policies are expected to provide protection for the country's citizens, while offering incentives to the casinos to encourage their business in the country.
In addition to his research, Dr. Johnson has assisted in the establishment of the Corporate Education Program through Delta State University that builds partnerships with companies, such as the Mississippi casinos, to educate their workforces. The program encourages employees to pursue their education while meeting their personal and professional goals simultaneously.