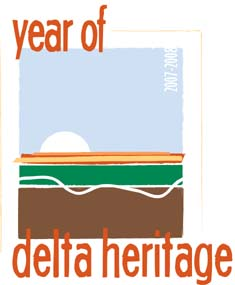 Delta State University's Division of Biological and Physical Sciences will serve as host to an Environmental Science Symposium in conjunction with The Year of Delta Heritage on Friday, April 4 from 8:45 a.m.- noon in Room 105 of Caylor Hall on the Campus.
The theme of the symposium is "The History of Natural Resource Management in the Delta."
Guest speakers will include Larry Castle, Chief of Wildlife for the Mississippi Department of Wildlife, Fisheries and Parks (MDWFP), who will present"A Brief Overview of Wildlife Conservation History in the Delta." Brad Young, biologist for MDWFP, will discuss"Black Bears in Mississippi: Past, Present, and Future." Kevin Nelmswith the Natural Resource Conservation Service(NRCS) will present "SCS to NRCS, Conservation Changes in the Mississippi Delta" and Trey Cooke executive directorof Delta Wildlife will present"Delta Wildlife, Focused on Habitat Restoration in the Yazoo-Mississippi Delta."
The event is free and open to the public. For more information about the symposium, contact Dr. Jeffrey Duguay at (662) 846-4242.