2023 Delta State Honor Band
January 12, 13, & 14, 2023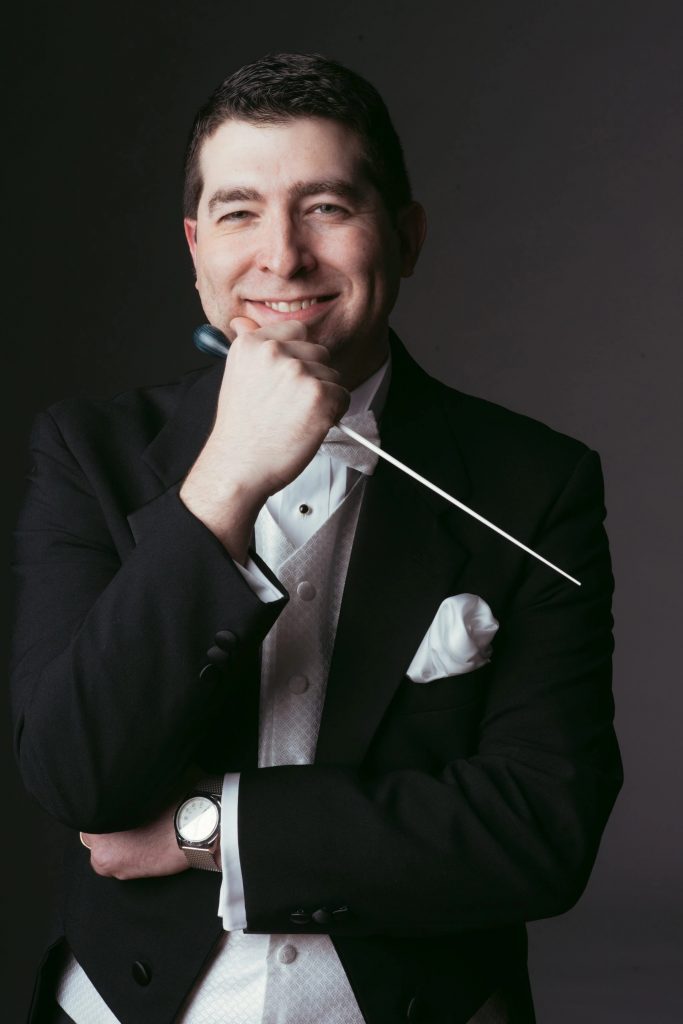 DANIEL W. BOOTHE is an internationally award-winning music professional currently serving as Music Director & Conductor for Symphonicity of Virginia Beach, Virginia and as Commander & Conductor for the Air National Guard Band of the Southwest in Texas. His live events span 31 states, Southwest Asia, and Russia with multimedia broadcasts that have reached over 50 million people in 175 countries. In 2007 he was the sole international recipient of the prestigious David Effron Conducting Fellowship for the Chautauqua Institution in New York, where he led symphonic, ballet, and opera performances to critical acclaim. As a composer, he has been recognized by the National Band Association and featured by USA-TODAY News as one of America's top 20 scholars. His ensembles have world-premiered music by GRAMMY-winning composer Kenneth Fuchs and earned the highest international award for military concert bands, a "Colonel Howard Citation for Musical Excellence" from The John Philip Sousa Foundation. As officer-in-charge for the United States Air Force premier concert band, Airmen of Note jazz band, and Singing Sergeants, he led and produced numerous concerts, album recordings and broadcasts including for the Hallmark Channel with President Barack Obama and multiple GRAMMY-winning artists.
For over 25 years Boothe has been a drummer and percussionist for jazz ensembles from Pittsburgh to Washington D.C., as well as performances and recordings as a percussionist with the Roanoke Symphony and Chorus, Wintergreen Festival Orchestra, and Alfred Music Publications. In high demand as a music adjudicator, he has been invited to serve as a juror for numerous national and international events. He has been a Vic Firth endorsed Marching & Scholastic Percussion Specialist, and has been a featured artist in multiple Percussive Arts Society "Day of Percussion" state events.
Boothe has also conducted the Dayton Philharmonic Orchestra, Virginia Symphony Orchestra, Chautauqua Music Festival Orchestra, River City Brass Band, American Music Stage, Interlochen Arts Academy, All-State ensembles, and multiple U.S. Air Force bands, appearing in award-winning concert tours and broadcasts for worldwide audiences. His published music is distributed exclusively by Cane River Music.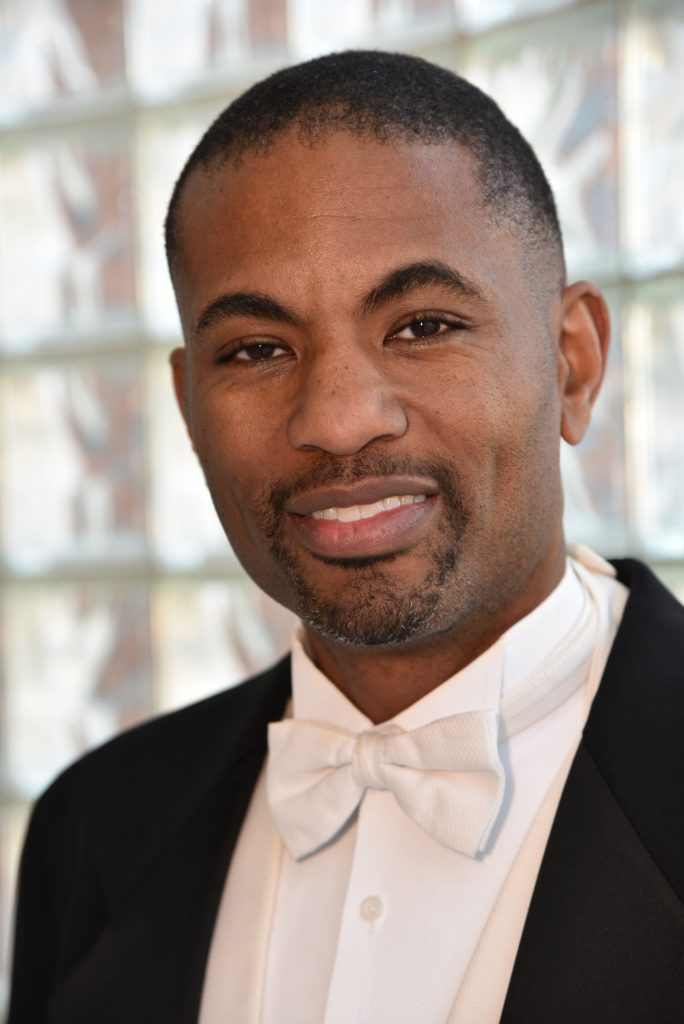 Mr. Brian Thomas is the band director at Justice High School in Falls Church, VA. At Justice, he directs the Wind Ensemble, Symphonic Band, Concert Band, and Marching band, and teaches Guitar classes. Mr. Thomas earned a Bachelor's in Music Education and Master's in Music Performance from the University of Kentucky and George Mason University. His teaching career began in 1993 as a low brass clinician for schools throughout northern Virginia. Mr. Thomas is the founding director of the Burke (Virginia) Summer Tuba Ensemble. Since 1998 Mr. Thomas has taught band in the state of Virginia for Fairfax County Public Schools as well as Alexandria City Schools. Bands under his direction have consistently earned superior ratings at state and national assessments. The Justice Wind Ensemble has been invited to perform at the 2014, 2017 and 2020 National Concert Band Festival hosted by Music for All. The Wind Ensemble was also selected to perform at the Virginia Music Educators Conference in 2021. Mr. Thomas is an active clinician, and is a member of the Fairfax Arts Coalition for Education, Virginia Band and Orchestra Director's Association, National Association for Music Education (NAfME), the Dr. William P. Foster Project Collaborative, and the National Band Association.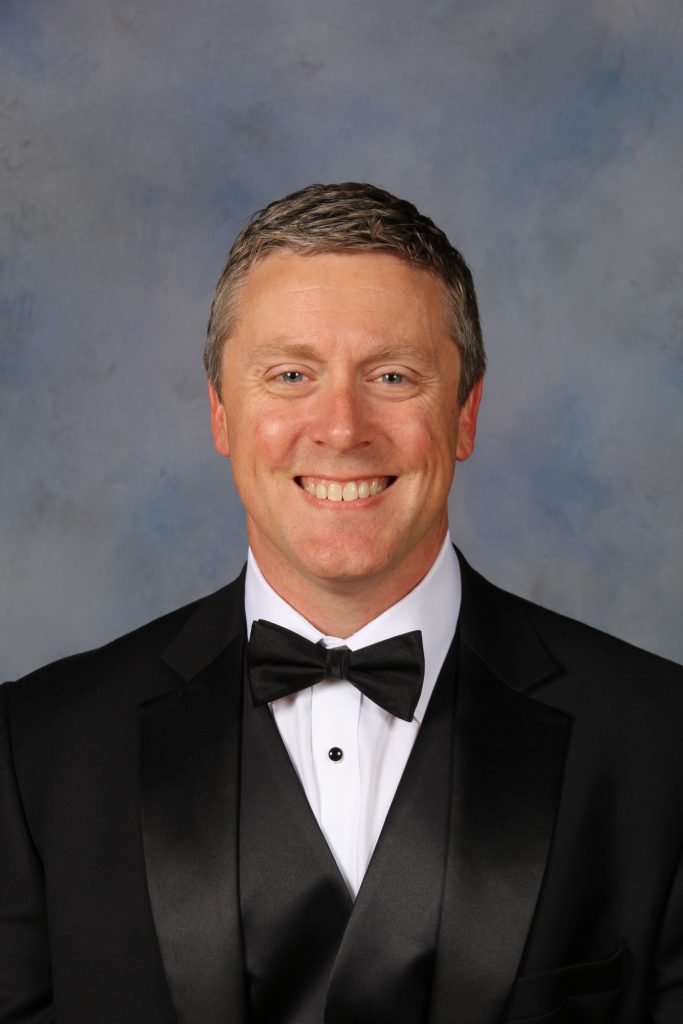 Jim Peacock is in his ninth year as the Germantown Middle School Band Coordinator in Madison, MS. Under his direction, ensembles have consistently earned superior awards at the MHSAA State Concert Evaluation, as well as numerous festival honors at Choice Music Events and the Southern Star Music Festival in Atlanta, GA. In 2017, the GMS Advanced Band was a featured performing ensemble at the University of Alabama Middle School Honor Band. In 2019, they were selected to perform at the Music for All Southeastern Regional Festival held at Georgia State University in Atlanta, GA. They were also featured as the first middle school band to ever be invited to perform at the 2021 statewide Mississippi Band Directors Convention.
Mr. Peacock is an active clinician throughout Mississippi and Alabama. His conducting engagements include the Pearl Jr. High School Honor Band in Pearl, MS; Scott County Middle School Honor Band in Forest, MS; University of Alabama Middle School Honor Band in Tuscaloosa, AL; Co-Lin Junior College Regional Middle School Honor Band in Wesson, MS; and the Gulf Coast BDA Honor Band in Gulfport, MS. He was also a clinician at the Mississippi Band Directors Association Convention in 2015, 2016, and 2018, and at the Mississippi State University Band Director Summer Symposium in 2015. In 2020, Mr. Peacock was awarded "Director of the Year" for the East Central Mississippi Band Directors Association.
Mr. Peacock is currently in his 18th year of teaching. Prior to Germantown Middle School, he served as Middle School Band Coordinator at Madison Middle School in Madison, MS; Director of Bands at Wilson Middle School in Plano, TX; Assistant Band Director at Westwood Junior High in Richardson, TX; Assistant Band Director at Tejeda Middle School in San Antonio, TX; and Head Band Director at Metzger Middle School in San Antonio, TX. During his time in San Antonio, he served as Pep Band director at the University of Texas at San Antonio from 2003 to 2005.
He is a 2001 graduate of Louisiana State University, where he received his Bachelor of Music Education degree. While at LSU, he served as a member of the Wind Ensemble under the direction of Dr. Frank Wickes and studied conducting with Dr. Linda Moorhouse. He also holds a Master of Educational Leadership degree from William Carey University, which he earned in 2019. His professional affiliations include Phi Beta Mu, ASBDA, the National Band Association, and the Mississippi Band Directors Association. Mr. Peacock has also served as a Festival Site Coordinator for Choice Music Events, hosting concert festivals across the state of Texas and Louisiana. Along with his teaching duties, Mr. Peacock serves the school leadership team as Fine Arts Department Chair, teaches a private trumpet studio, and is an active musician in the Jackson, MS area.