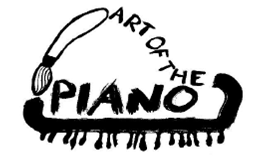 Saturday, February 17, 2024
9:30 A.M.– 4:30 P.M. (Central Time)
Student Recitals
Joint Master Classes with Delta State University (DSU) Piano Faculty and Participating Teachers
DSU Music Scholarship Auditions
Registration deadline: January 31, 11:59 P.M. (U.S. Central Time)
Mission
The mission of The Art of the Piano is to bring pianists together to explore the art of playing the piano. From beginners through career musicians, all are welcome.
Meant to inspire and inform, this event is open to all piano students and teachers.
The spring event on our campus will be open to piano students at all ages and their teachers. It will consist of student recitals and joint master classes for students by participating teachers.
An e-invitation to these virtual events will be e-mailed to all participating students and teachers before the event date.
Spring 2024 Registration
Online registration for The Art of the Piano is due January 31, 11:59 P.M. (U.S. Central Time).
The registration fee is $35 and may be mailed to the address below or paid on site on the day of the event. If you mail the fee, please make a check or money order payable to Delta State University:
The Art of the Piano
Department of Music
Delta State University
DSU Box 3256
Cleveland, MS 38733