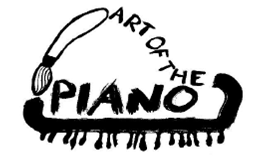 Friday, February 17, 2023
1 – 3 PM (CDT) | 5 – 7 PM (CDT)
Virtual student recitals (pre-recorded performances)
Virtual master classes with Delta State University (DSU) Piano Faculty
Written feedback on student performances from DSU Piano Faculty
Registration deadline: Tuesday, February 7, 2023
Mission
The mission of The Art of the Piano is to bring pianists together to explore the art of playing the piano. From beginners through career musicians, all are welcome.
Meant to inspire and inform, this event is open to all piano students and teachers. The Art of the Piano 2023 will be a virtual event consisting of recitals featuring pre-recorded student performances and virtual master classes with DSU piano faculty. Several students among all participants will be selected to perform at the master classes. The DSU piano faculty will provide written feedback on all pre-recorded student performances and offer online lessons to selected high school and community college students. All participating students and teachers will be invited to attend the virtual recitals and master classes.
An e-invitation to these virtual events will be e-mailed to all participating students and teachers before the event date.
2023 Registration
Registration for this virtual event is free and due Tuesday, February 7, 2023: