Bachelor of Science in Nursing
Our B.S. in Nursing Delivers
Delta State University's Bachelor of Science in Nursing (BSN) pre-licensure program at the Robert E. Smith School of Nursing is for students who are not yet registered nurses. Graduates of this program are prepared to obtain a licensure as a registered nurse by taking the National Council of Licensure Exam (NCLEX). They will have the tools necessary to function as a competent and professional registered nurse in the delivery of nursing care and to pursue education beyond the baccalaureate level, if so desired. This program is web-enhanced, which means that it is delivered face-to-face with some assignments/activities administered online. Students may choose to attend full-time or part-time. The full-time program of study can be completed in five semesters and the part-time program of study in seven semesters.
(Overall three year NCLEX pass rate of 98%)
Graduation Rate for Three Years
Why Choose Nursing at DSU?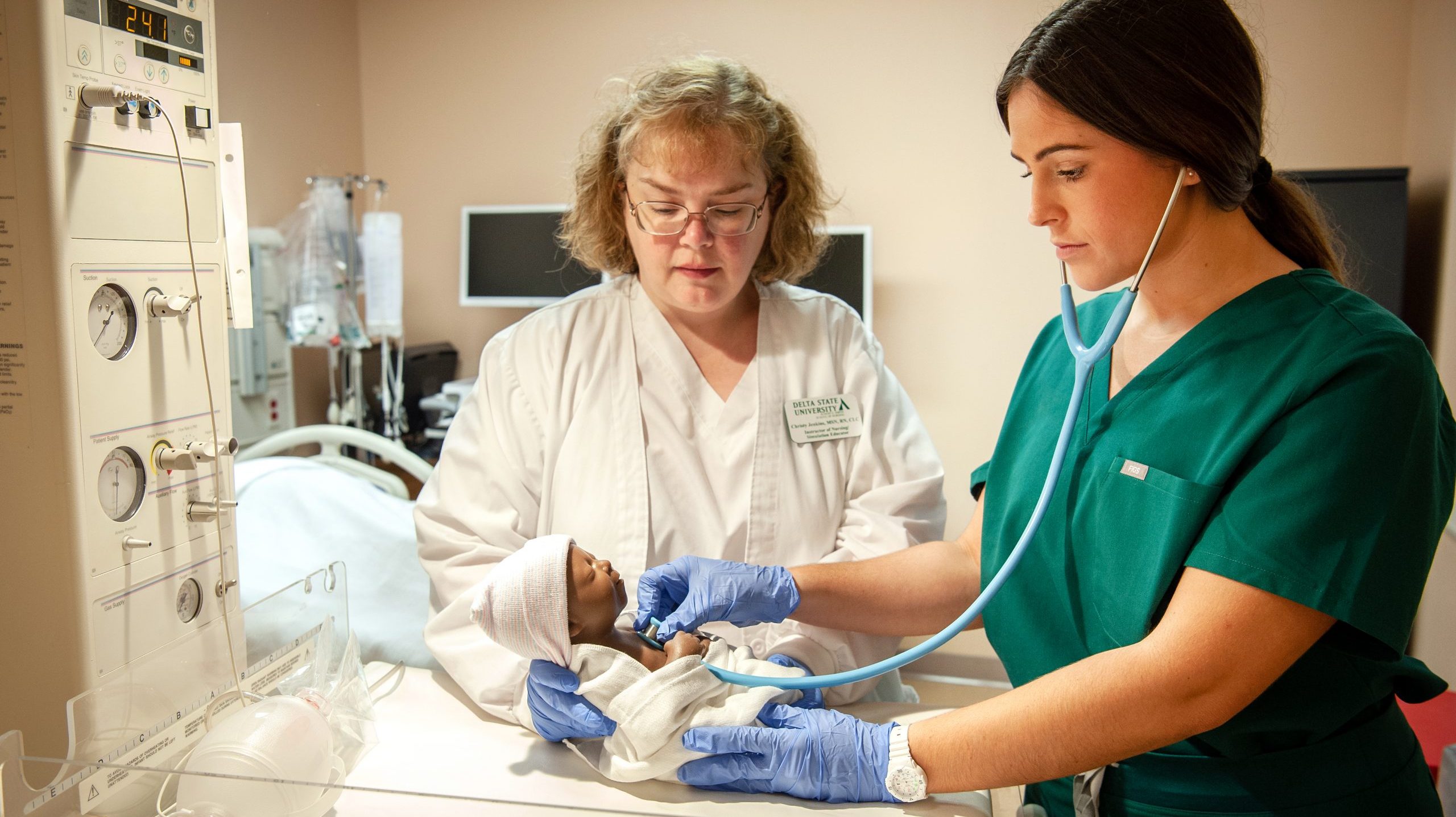 The nursing faculty members have expertise in various nursing specialties and are committed to providing a high-quality education in the classroom, online, and in the clinical environment. In addition to participating in clinical practice at many of the surrounding healthcare agencies, faculty members integrate simulation into the teaching/learning process to explain nursing concepts and care for diverse individuals and populations. Students earn certifications in Advanced Cardiac Life Support (ACLS), Pediatric Advanced Life Support (PALS), Neonatal Resuscitation Program (NRP), and Tuberculosis Training. Visit our campus and schedule a tour of the Robert E. Smith School of Nursing by contacting us or the Delta State University Admissions office.
Applications accepted year round
Students enroll in the program during the fall term
Full-time and part-time options available
Student advisement available online
Individual learning opportunities
Hands-on client care situations
Simulation Lab with mannequins, supplies, and equipment
Face-to-face skills checkoff with faculty feedback
An interactive learning environment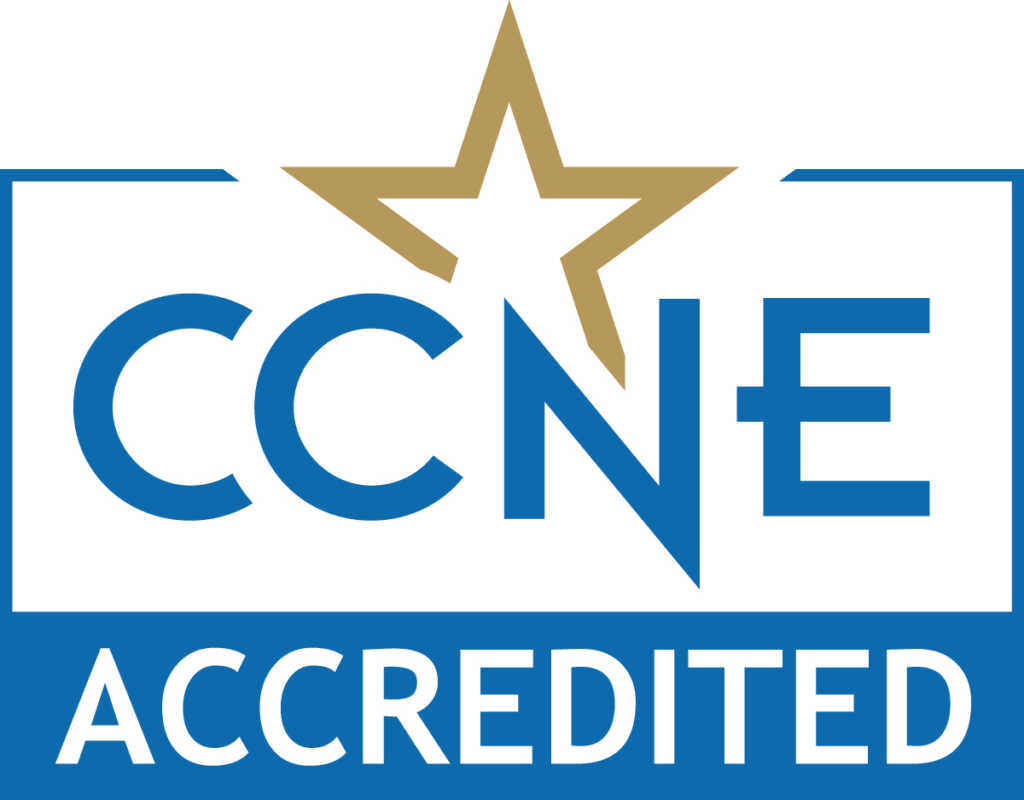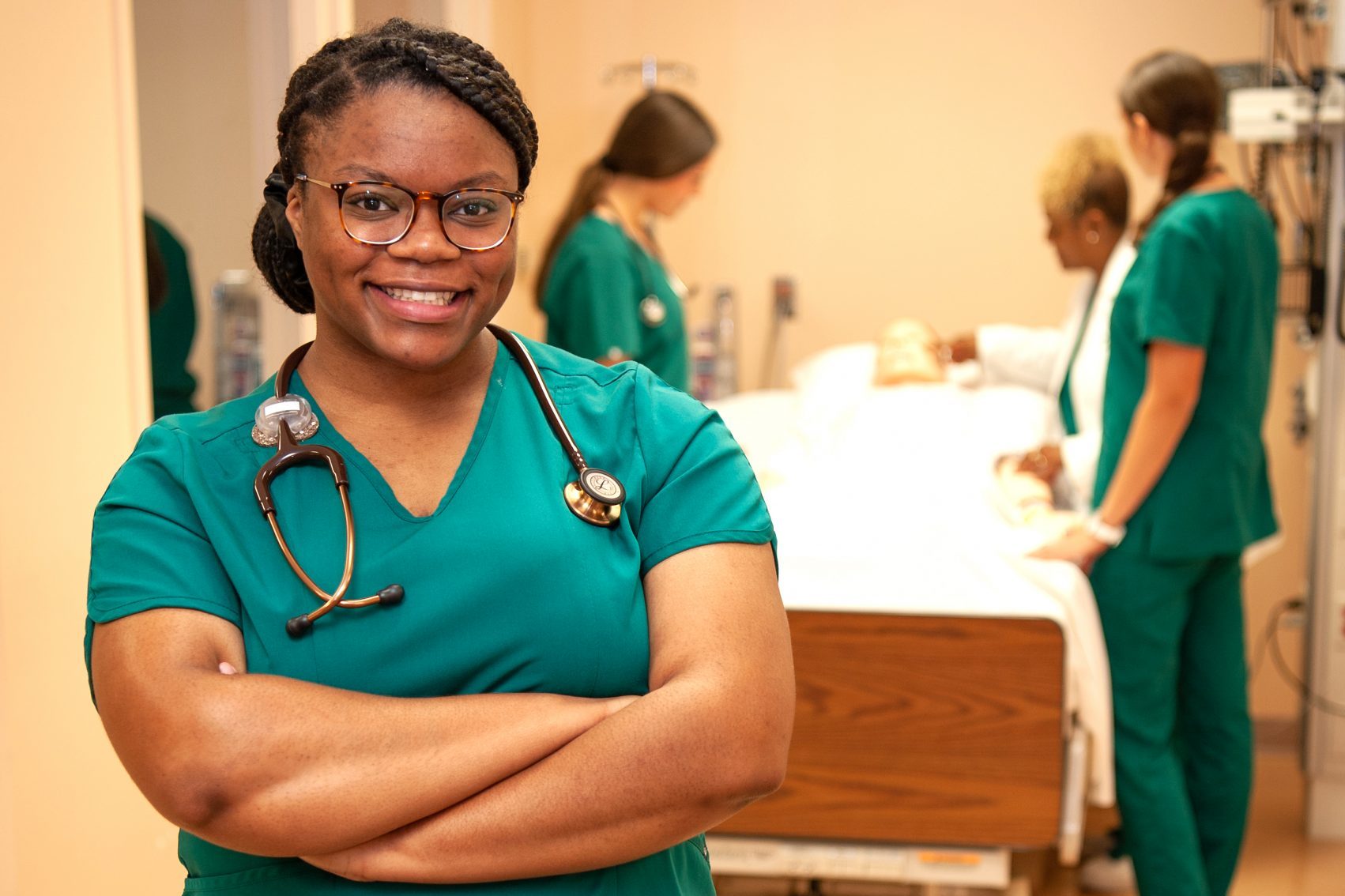 "I chose to pursue a nursing degree at Delta State University Robert E. Smith School of Nursing because of the nursing program's positive reputation, the warm invitation from the faculty and staff during my tour of the university, and family roots in the community.

Celeiah Quin, BSN major

Class of 2023
What Can I Do With a Bachelor's Degree in Nursing?
Nursing is a profession that offers more career choices than ever before in locations throughout the country. There is a nursing career option in almost every type of work environment: hospital, clinic, academic, industrial, administrative, laboratory, government, military, aviation, computer, sports, etc. Here are just a few of those choices:
Critical Care Nurse
Emergency Room Nurse
Flight Nurse
Home Care Nurse
Industry Nurse
Infection Control Nurse
Medical-Surgical Nurse
Pediatric Nurse
OR/Recovery Nurse
Psychiatric-Mental Health Nurse
Obstetric Nurse
Oncology Nurse
School Nurse
Delta State's BSN degree program is more affordable than many of its contemporaries offering similar opportunities. At DSU, we're going to automatically consider you for scholarships. Some scholarships you may be considered for include opportunities for nursing majors, students with a GPA of 2.5 or higher, residents of Mississippi, students who plan to work in the state of Mississippi post-graduation, minorities, and more. Students may also be eligible for non-program specific scholarship opportunities.
Our team of faculty and staff members work to ensure that our students are prepared to meet employment needs of healthcare agencies. The program goals for Bachelor of Science in Nursing are to:
Prepare graduates to obtain licensure as a Registered Nurse.
Prepare graduates to competently and professionally deliver nursing care.
Prepare graduates to pursue education beyond the baccalaureate level.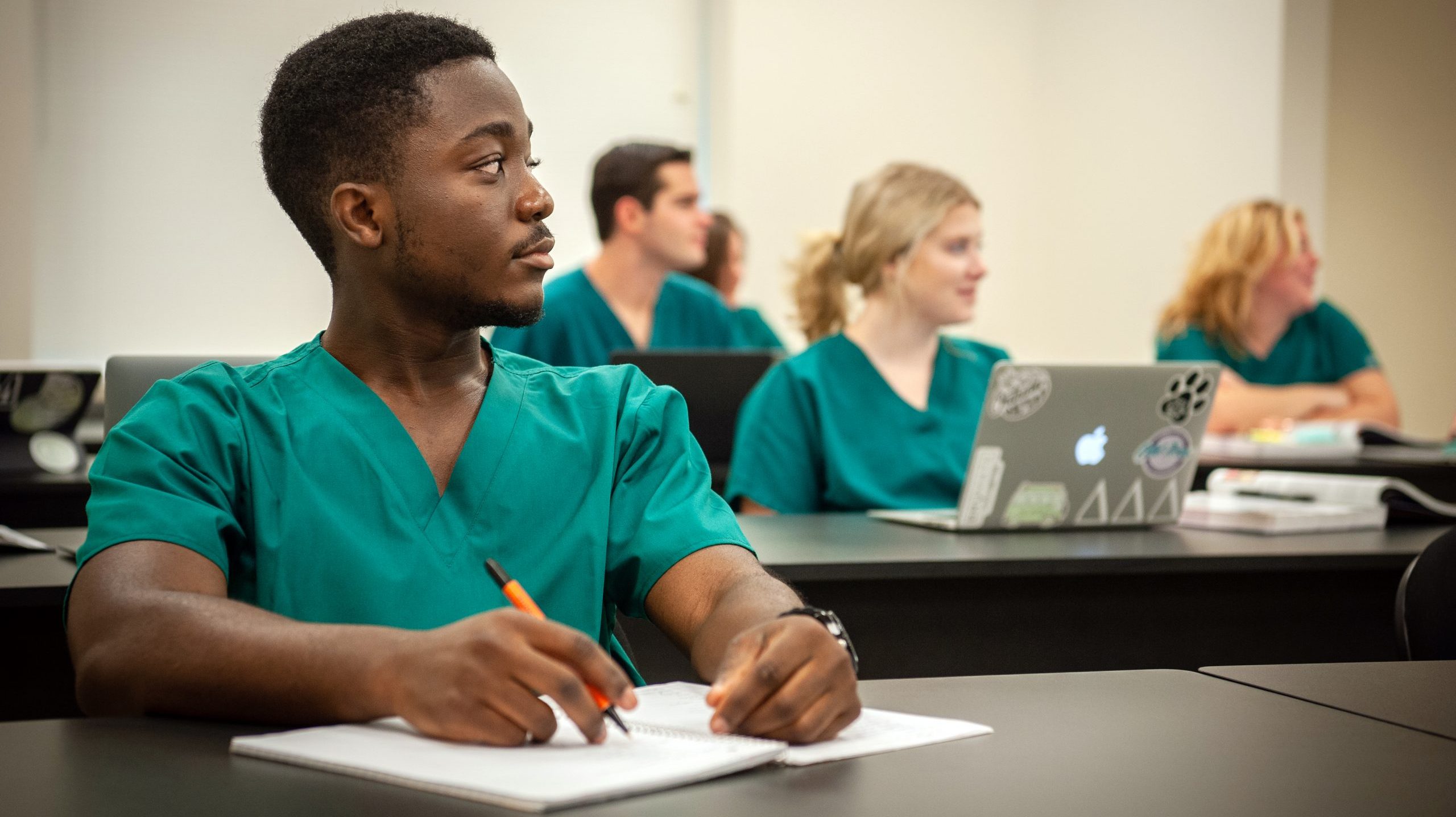 Student Learning Outcomes
Students can expect to achieve specific outcomes from the program. These outcomes combine to ensure that the student is qualified to meet professional standards of nursing care.
Apply nursing, natural, and behavioral science concepts to the practice of nursing.
Utilize the nursing process and standards of care to deliver safe, comprehensive nursing care to diverse clients in a collaborative environment.
Practice as self-directed nursing leader who is accountable to self, society, and the evolving nursing profession.
Utilize research in the delivery of health care.
Advocate for improvement in healthcare through participation in professional and political processes.
Provide individualized nursing care that focuses on health promotion and disease and injury prevention.
Apply information and patient care technology to improve healthcare delivery from an interdisciplinary approach.