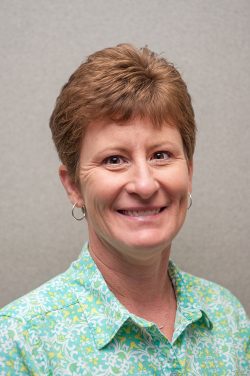 Delta State University recently announced the promotion of Beverly Lindsey to the position of comptroller. Lindsey officially begins her new role June 1.
Lindsey, who previously served as assistant comptroller, takes over for Jamie Rutledge, who was recently promoted to vice president for Finance & Administration.
"I am very appreciative for this opportunity to continue to work for Delta State and with the great people in our department," said Lindsey. "I look forward to learning more about elements of the positions that I have had a supporting role in, and continue to help Delta State move in the positive direction our administration is guiding us."
"The accounting department is made up of a great group of people, and I am very honored to work with them," she added. "I look forward to continuing the precedent set by Jamie Rutledge and helping the university succeed so that it remains a great place to work, as well as a great university for students to come and get an outstanding education."
Lindsey, a Delta State accounting graduate in 1989, has 13 years of experience working in the university's accounting department.
She has worked in numerous roles for the department — starting as an accountant, then working her way to payroll administrator, procurement manager and assistant comptroller.
"I'm very excited that Beverly has been appointed to the comptroller role," said Rutledge. "She's extremely familiar with university accounting processes, procedures and the software. She's a hard worker, dedicated and loyal to Delta State."
Lindsey was born and raised in Cleveland, where she attended Cleveland High School. She has been married to her husband and fellow Delta State graduate, John, for 24 years. They have two daughters who attend Bayou Academy.
Follow all Delta State news at www.deltastate.edu.