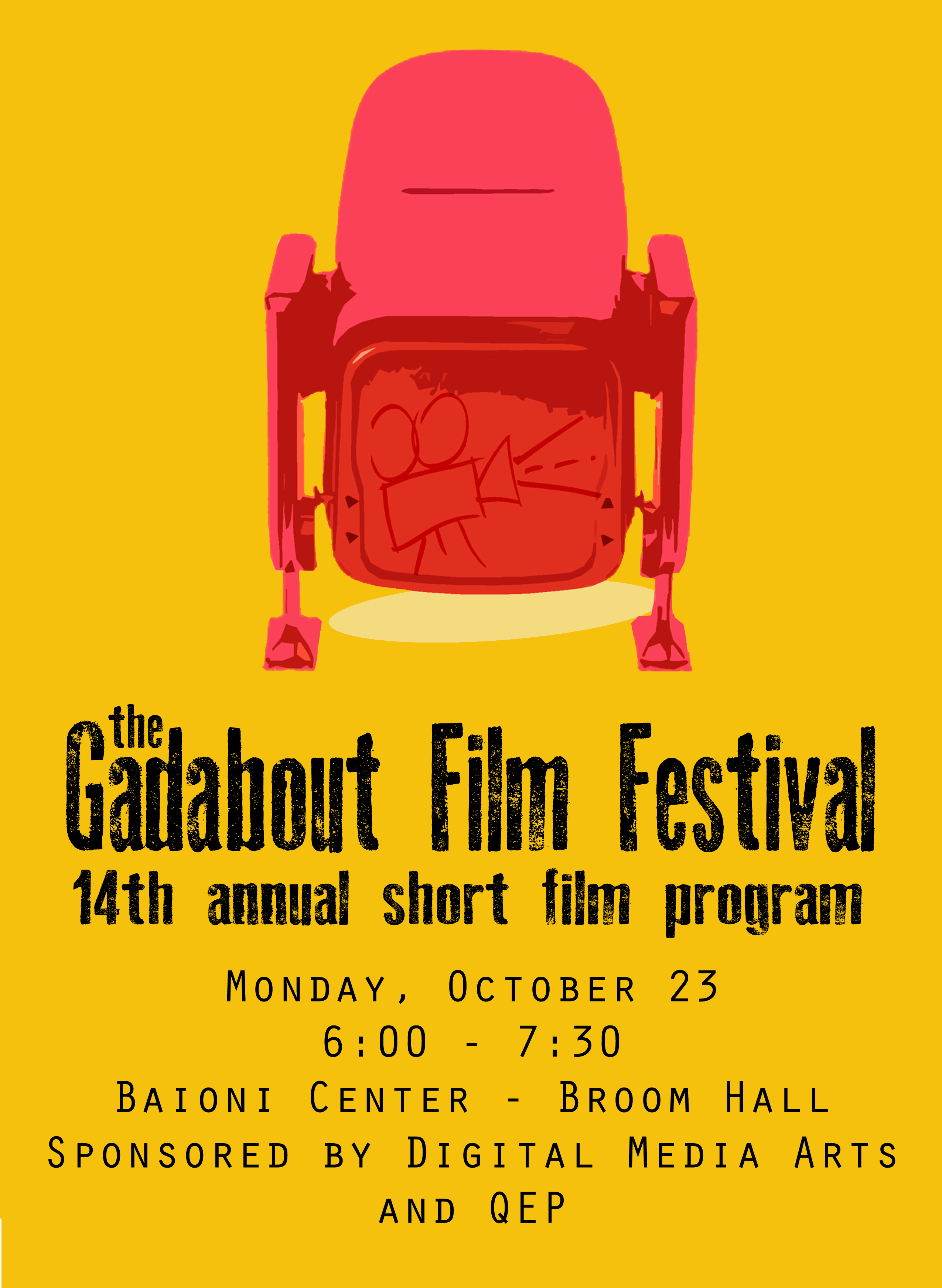 The digital media arts program and QEP will host a Gadabout Film Festival on Oct. 23 at 6 p.m. in the Baioni Conference Center in Broom Hall.
The annual Gadabout Film Festival is an internationally-touring short film program with a unique style and energy.
A Gadabout screening is an experience accessible to everyone, from film aficionados to film novices, with a selection of high-quality, well-paced films diverse in genre, medium, and content. The program will include documentaries, animations, narratives, and just plain fun films.
Eric Ayotte festival founder and co-producer, said the program has grown significantly over the past 14 years.
"We have been fortunate enough to receive and share incredible short films from all around the world, screening them in 45 states, 15 different countries and over 100 cities during the past 14 years," he said. "Over that time we've seen filmmaking and the way in which we watch films change and progress. We have gone from receiving VHS submissions in the mail to transferring digital files from filmmakers online that live thousands of miles away. From a time when YouTube didn't exist to a world where people can watch anything they want at the click of a button. But the essence of the Gadabout hasn't changed. Things have become even more exciting, especially now that filmmaking has become more accessible. We want to show that film making can be fun, and amazing content can come out of low-to-no budgets."
Since its beginning, in 2002, the Gadabout had the idea of creating a film festival that operates more like a DIY punk band, an alternative to the money-focused, commercial film festivals. With a van, projector, screen, and speakers, the founders took a program of independent shorts films out on the road, screening in basements, art houses, music venues, collective spaces, warehouses, parking lots, and more. Every year since, the festival has grown and built connections globally, while continuing to create engaging and entertaining film programs to share with new audiences.