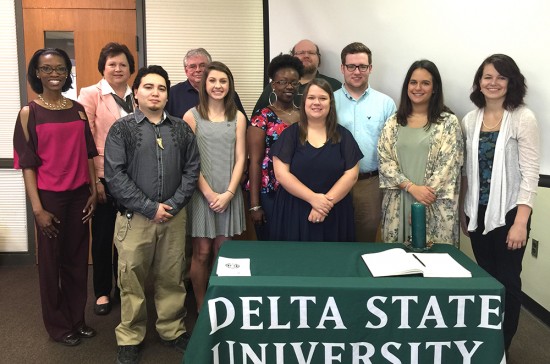 The Division of Counselor Education and Psychology recently introduced the spring 2016 inductees for Psi Chi, an international honor society in psychology.
The inductees include: Caroline Bickley, Katherine Cabrera, Mary Ashton Fowler, Todd J. Hendrix, Heather Hudgins, Alexis Williams and Karley Windham.
Psi Chi is an earned, lifelong, honorable membership. This honor is reserved for psychology majors and/or minors completing at least nine semester hours in psychology with a minimum GPA of 3.0.