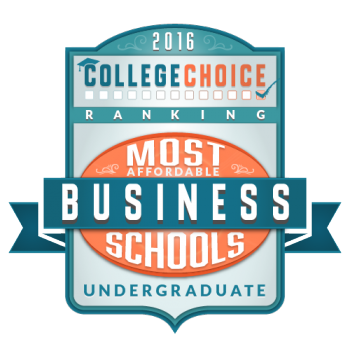 College Choice recently ranked Delta State University's College of Business at No. 4 on it 2016 national list of Most Affordable Undergraduate Business Schools.

The College of Business was recognized not only for its outstanding affordability, but also its student-centered programming, small class sizes, and as an institution where faculty know their students by name.
Learn more about College Choice's ranking at http://www.collegechoice.net/rankings/cheapest-undergraduate-business-schools/.
College Choice is an independent online publication dedicated to helping students and their families find the right college. The organization publishes rankings and reviews that make choosing the best college easier, as well as resources to help students get into, pay for, and thrive at the college of their choice.
For information on Delta State University's College of Business, visit http://www.deltastate.edu/college-of-business.