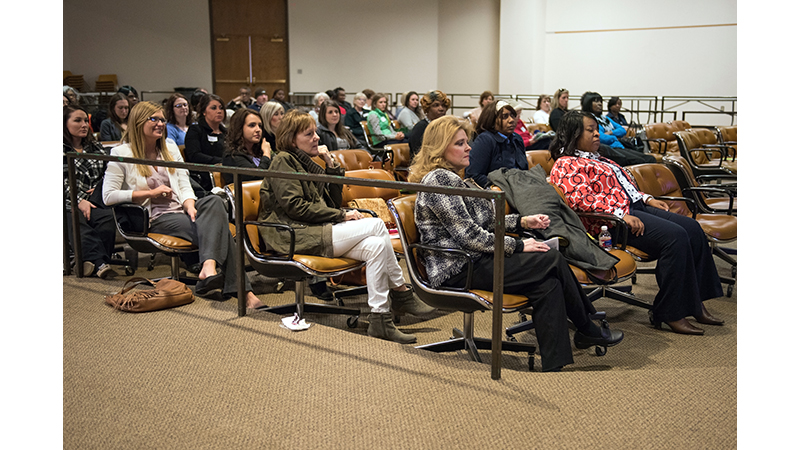 Delta State University's Department of Social Work will present the annual Margaret Tullos Symposium entitled "Making Social Work EPIC: Engaging, Passionate, Invigorating and Creative" on March 10 from 9 a.m. to 4 p.m. in the Jacob Conference Center of James M. Ewing Hall.
The conference is named in honor of Professor Emeritus Margaret Tullos, who served as a field education instructor during her long tenure at Delta State. The event is sponsored by the Social Work Department to offer continuing education credits to enhance the professional growth and development of social work practitioners throughout the State of Mississippi. Both active and retired social work practitioners, social work students, mental health therapists and school counselors from across Mississippi are encouraged to attend.
This year's featured speakers and guests include:
 ·  Heather McTeer Toney (keynote speaker), regional administrator, U.S. Environmental Protection Agency, Region IV, Atlanta, Georgia
 ·  Allison Curington, director of field education, University of Alabama, Tuscaloosa, Alabama
 ·  Patricia Williams, LCSW and readjustment counselor, Baton Rouge Vet Center (Veterans Administration Regional Counseling Service), Baton Rouge, Louisiana
 ·  Jerome R. Kolbo, Ph.D., MSW program coordinator, University of Southern Mississippi, Hattiesburg
The conference fee is $80 and can be paid at registration beginning at 9 a.m. Social work students with proper identification will only be charged $10 for registration.
Activities will conclude at 4 p.m. with refreshments available throughout the day. Participants will receive five Continuing Education hours awarded by the Mississippi Board of Examiners for Marriage and Family Therapists. Exhibitors will also be on hand with information about local resources.
For details or additional information, contact the Social Work Department at 662-846-4407 or e-mail cjackson@deltastate.edu.