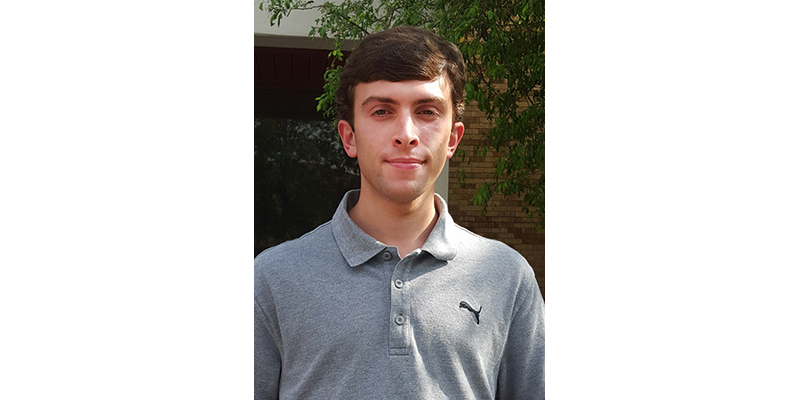 Italian Americans have a long-rooted tradition in the Mississippi Delta, and their stories will be told in a documentary film by Matteo Zengaro, a sophomore psychology major and history minor at Delta State University.
Zengaro, of Cleveland, is filming a documentary about Italian Americans living in the Delta and was named a grant recipient of the 2017 Russo Brothers Italian American Film Forum on May 1 for his film depicting the Italian tradition in the Mississippi Delta.
Anthony and Joe Russo are Italian American film and television directors known for directing the popular Marvel franchise movies "Captain America: The Winter Soldier," "Captain America: Civil War," and "Avengers: Infinity War."
The grant provides $7,500 to fund film projects documenting the Italian American experience to maintain its preservation for future generations.
"It feels really great to be able to receive this grant," said Zengaro. "It is an honor to me and to my family to represent both Delta State University and the Italian American community of the Delta on a national scale by being selected for this grant. As an Italian American myself, it is important to me to help share and preserve our history for others to learn about."
Zengaro's film highlights a culture that has been ingrained within the Delta community, but largely ignored in overall Italian American history. He seeks to tell the story of the sons and daughters of Italians who immigrated to the Delta and how present day Italian Americans keep their ancestors' culture flowing within their community.
"Very little is known about the Italian American history in the Mississippi Delta," he added. "Through my documentary, I want to share the Italian American experience of the Mississippi Delta and what keeps the Italian heritage alive in members of the community today. It is important to me to share the stories of those before me, so their history can be preserved. I hope it will bring more attention to the rich Italian culture of the Delta and share their stories with a national audience."
Applicants from around the United States and Italy submitted proposals. Zengaro was one of seven applicants chosen for 2017. The honor is the first for Delta State University, and Zengaro will submit a copy of the completed film to the Delta State University Archives to preserve the oral stories of Italian history in the Delta.
The other applicants chosen were: Roberto Angotti, a film studies major at Claremont McKenna; David Joseph Higgins, a high school teacher in Staten Island, New York; Kirsten Keppel, a videographer of the Abruzzo and Molise Heritage Society in Washington D.C.; Dylan Maccarone, a documentary film major at Hampshire College; Cristoforo Magliozzi, a master of fine arts candidate in film production at the University of Texas in Austin; and Margaret Sclafani, an anthropology major at Bryn Mawr College/Haverford College.
Three of the seven applicants will be chosen to attend the National Italian American Foundation Gala on Nov. 4, 2017, where the winning film will be announced.