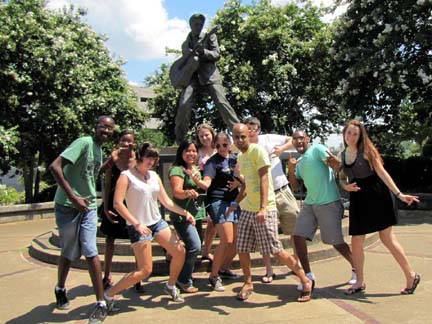 The Delta State University Delta Center for Culture and Learning is hosting 11 Robertson Scholars from the University of North Carolina and Duke University this summer.
The scholars are all involved in internships with social service providers in the Delta, but they also participate in a program of field trips and tours that help them understand the Delta's rich cultural heritage.
Lee Aylward of the Delta Center and ten of the Robertson Scholars recently visited Memphis, where they explored Beale Street, the Stax Museum of American Soul Music, and Graceland.