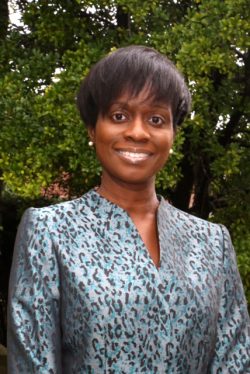 Delta State University President William N. LaForge recently announced the hiring of Dr. Vernell Bennett for the position of vice president of Student Affairs.
Bennett replaces Dr. E.E. "Butch" Caston, who had filled the role on an interim basis following the retirement of Dr. Wayne Blansett, who served the university for four decades.
Bennett will officially take office July 1, pending IHL Board approval, but will begin the transition process on June 15.
"I am honored to join Delta State University as the newest member of the great executive team President LaForge has built," said Bennett. "To say that I'm eager to work with the students the university educates is an understatement. It is truly exciting to join forces with engaged faculty, staff and community members to help Delta State University continue its long legacy of service and excellence."
In the role, she will serve as the chief student affairs officer for the university. This position is responsible for providing leadership and administrative direction to a comprehensive Student Affairs Division, which complements and supports the academic mission of Delta State.
Bennett arrives at Delta State after previously serving in the same role at Kentucky State University in Frankfort, Kentucky. Her extensive experience at KSU enabled her to foster collaborations between Student Affairs and Academic Affairs, faculty, staff, students, the administration and community. At KSU, Bennett oversaw a personnel and operating budget of $5 million and a scholarship budget of $2.6 million.
Prior to her VP role at KSU, she served as the university's assistant vice president for diversity and inclusion, the senior advisor to Academic Affairs, and as a presidential liaison.
She holds a doctorate in instruction and administration from the University of Kentucky, received her master's from Eastern Michigan University and her bachelor's degree from Fisk University.
Bennett's professional memberships include: The Council on Student Affairs; The National Association of Student Affairs Professionals; Alpha Kappa Alpha Sorority Incorporated; The Links, Incorporated; and the National Association of Diversity Officers in Higher Education.
Additionally, she has a background in teaching music courses, including voice instruction, elements of music, phonetics and dictation, and more.
President LaForge said he was thrilled to bring Bennett's leadership to campus.
"I am pleased to welcome Dr. Bennett to Delta State," said LaForge. "She brings a wealth of talent and experience to the position of vice president for Student Affairs, and I know she will have a terrific impact on our students and our campus culture. I look forward to her contributions to our leadership team."
A selection committee, chaired by Dr. Temika Simmons, assistant professor of psychology, was formed in order to guide the national search for the position. Finalists recently visited the Delta State campus and spent time meeting with various groups including the President's Cabinet, Academic Council, division directors and the search committee, along with addressing open forums attended by faculty, staff and students.
Along with Simmons, search committee members included: Michael Lipford, Dr. David Hebert, Marilyn Read, Mike Kinnison, Diana McLemore, Dr. David Breaux, Betsy Elliott, Porter Leftwich, Mikel Sykes (student), Allie Rose Parker (student) and Lisa Giger (ex-officio).
Follow all Delta State University news at www.deltastate.edu.