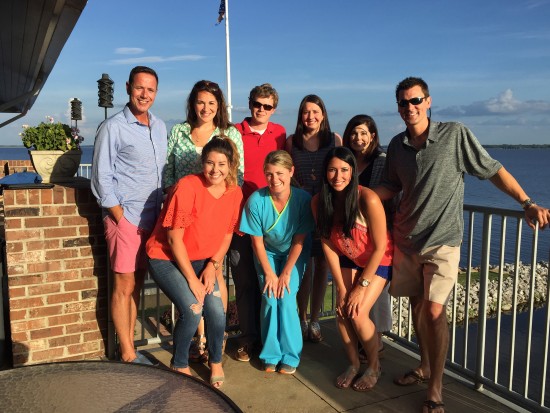 The Delta State University National Alumni Association will be traveling to Jackson for the annual Greater Jackson Area Alumni Event July 30 at the Jackson Yacht Club.
The event begins with a social at 6 p.m. followed by the program at 7 p.m. featuring Delta State President William  N. LaForge, Assistant Athletics Director Matt Jones,  Alumni-Foundation staff, and other guests from campus. Entertainment will be provided by the Double Shot Band.
The silent auction is always a signature component of the Jackson alumni event. All proceeds raised from the auction benefit the Greater Jackson Area Scholarship, which is awarded to incoming freshmen from the area attending Delta State.
The Alumni Association is still accepting sponsorships for this event. Businesses or individuals can sponsor at $100, $250, $500 or $1,000 levels. Sponsors for this year's event are: Polles Properties; BKD; BankPlus; AvantGarde Strategies, LLC; Integra Realtoy Resources, Inc.; Celia Manley Real Estate; Casey Myrick – Edward Jones; and Sleeplinks.
To purchase tickets, donate to the fund or secure a sponsorship, visit www.deltastategiving.org/alumniassociation/jacksonalumnievent. You can also join the Facebook group at Statesmen Graduates, Greater Jackson Area Alumni Event (https://www.facebook.com/events/1462919840670865).
To stay up to date on the Alumni Association's activities, follow these social media sites: Facebook (Statesmen Graduates), Twitter (@DSU_Alumni), Tumblr (http://www.dsualumni.tumblr.com), LinkedIn (DSU alumni), Instagram (dsualumni) and You Tube (dsualumni1).