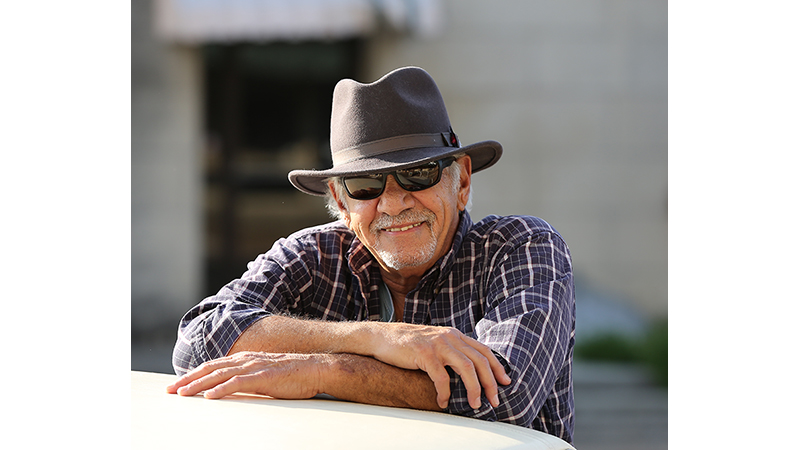 The Delta Music Institute entertainment industry studies program at Delta State University will host musician and legendary tour manager Paul Abraham Jan. 23 at 6 p.m. in Studio B of the DMI for an interactive discussion and Q&A as part of the DMI All Access series.
DMI All Access is a series of open forums and lectures throughout the academic year featuring industry professionals from various areas of the music business.
Having grown up in the Mississippi Delta, Abraham's interest in music flourished. He was influenced by a wide range of sounds — from classical to classic rock, from country to bluegrass, from big band to jazz. The first concert he attended was the Beatles, and from that moment on, Abraham knew that he wanted to be involved in live music.
He eventually met Ronnie Van Zant and the Lynyrd Skynyrd band and began to tour with the survivors of the 1977 plane crash. He went on to tour with other artists, including Bad Company, the Marshall Tucker Band, 38 Special, the Fabulous Thunderbirds, Paul Rodgers, the Barefoot Servants and Michael Peterson. Additionally, he spent a dozen years, off and on, with Billy Ray Cyrus.
Abraham's life has been filled with adventures most can only dream about, and his stories of touring with legendary musicians, meeting some of his heroes, and forming friendships with a diverse group of people, is the subject of Abraham's new book, "The Gospel According To Abraham: From Delta Boy To Tour Manager."
This DMI All Access event, hosted by Charly Abraham, Paul's cousin, is open to the public at no charge.
The Delta Music Institute is an independent center of study under the College of Arts and Sciences at Delta State University, offering a bachelor's in entertainment industry studies. The focus of the DMI is to provide students with a broad and thorough education in the technological, creative and business areas of the music and entertainment industry. For information, contact 662-846-4579 or visit http://dmi.deltastate.edu.