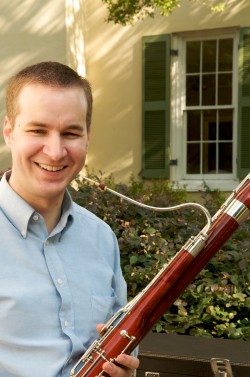 The Delta State University Department of Music presents Dr. Bret Pimentel and Dr. Kumiko Shimizu, both associate professors of music, in a free faculty recital on Thursday at 7:30 p.m. in the Recital Hall of the Bologna Performing Arts Center.
The program will include works for woodwind instruments and piano by Carl Maria von Weber, John Corina and John Williams.

In 2009, Pimentel joined the music faculty of Delta State, where he teaches woodwind instruments. He is at home with the classical solo repertoire of all the woodwind instruments, as well as chamber and symphonic music, jazz, rock and pop.
In addition to the major modern woodwinds, he is skilled at a number of world, historical and electronic woodwinds. Pimentel's varied career has included performances with Dave Brubeck, the Mormon Tabernacle Choir, the King's Singers, the O'Jays and more. For more information visit his website at http://bretpimentel.com.
As a collaborative pianist, Shimizu has played for several competitions, including the National Opera Association, District Metropolitan, National Association of Teachers of Singing, Mississippi Music Teachers Association and Music Teachers National Association. In addition, she has played for several opera companies, such as Eugene Opera, Lake George Opera, Rimrock Opera and more.
Her research interests include: performance of art songs that are not commonly heard in the U.S.; collaborative teaching in the voice area; and performance of world premiere.
The recital is free and open to the public. For more information, contact the Department of Music at 662-846-4615.