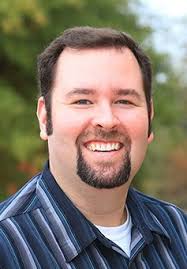 The time has come again to recognize arts and humanities across Mississippi colleges and universities.
The Mississippi Humanities Council celebrates each October by awarding one humanities faculty member at each state institution with the Humanities Teacher Award.
Dr. Brian Becker, assistant professor of history, is the 2016 award recipient for Delta State.
"It is indeed a true honor to be this year's recipient of the Mississippi Humanities Council Humanities Teacher Award for Delta State," said Becker. "It is humbling, yet also gratifying, to receive an award from an organization such as the MHC, with which I share the goals of promoting humanities programs and also an understanding of cultural heritage through public discourse in particular, as well as working to improve said programs however I am able. The MHC provides a wonderful service to the state of Mississippi, and I could not be prouder to be associated with it."
Becker will be officially recognized Nov. 7 at 7 p.m. in the Howorth Room of the Capps Archives and Museum. That night, he will also give a presentation entitled, "Going 'Viral' is Nothing New: Martin Luther and the Use of Propaganda during the Reformations."
Becker's presentation will examine how Protestant reformers and Catholic counter-reformers in the 16th century used the "social media" of their day to communicate powerful ideas that still resonate with us.
A native of Kansas City, Missouri, Becker earned his masters and doctorate in medieval history from Western Michigan University. He graduated from the University of Missouri-Columbia with a bachelors in history.
Becker has been a member of the Delta State faculty since 2011. He specializes in the study of medieval Mediterranean history, Byzantium, the Latin language and paleography.
Becker's Nov. 7 presentation is free and open to the public. The event is made possible through a generous grant from the National Endowment for the Humanities to the Mississippi Humanities Council. Learn more about council at www.mshumanities.org.