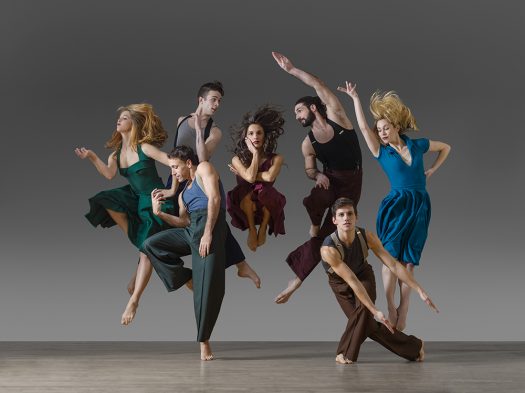 New York City's Parsons Dance Company comes to the Bologna Performing Arts Center Nov. 10 at 7:30 p.m.
Parsons Dance, a modern dance company, is noted for its contemporary, athletic movements and high-energy ensemble performances. Created in 1985 by artistic director David Parsons, and two-time TONY Award winning lighting designer Howell Binkley (for Jersey Boys in 2006 and Hamilton in 2016), the event promises to entertain, challenge, and educate audience members.
The Bologna Center is thrilled to host the internationally renowned group on both Nov. 9-10.
In addition to their public performance on Nov. 10, the company will also present a shortened version of their evening program for K-12 students on Nov. 9 at 11 a.m. Immediately following both performances, dance members will participate in a Q&A session with audience members. The company will also lead two masterclasses in the afternoon on Nov. 9 for dance students ages four and up. Limited space is available, and interested students are encouraged to call 662-846-4844 for more information and to sign up for the free masterclass.
Tickets are available for both performances. For more information, visit www.bolognapac.com or call the Ticket Office at 662-846-4626.
The Parsons Dance performance and residency activities are funded in part by a grant from South Arts in partnership with the National Endowment for the Arts and the Mississippi Arts Commission.