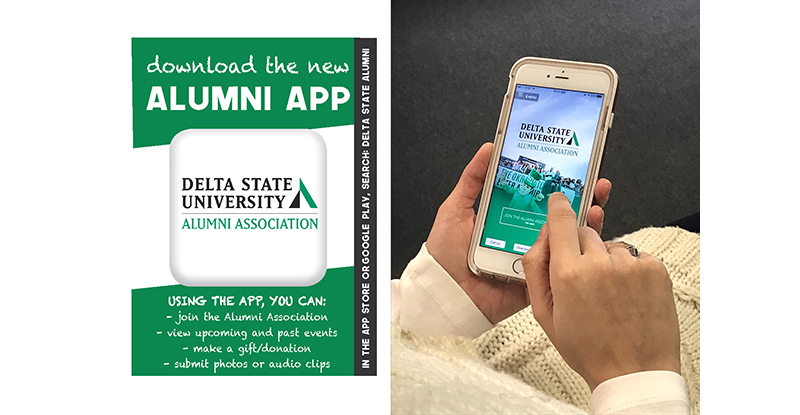 The Delta State University National Alumni Association recently announced its new free app, now available for download.
Find the app by searching Delta State Alumni in the iTunes App Store for Apple devices and Google Play for Android devices.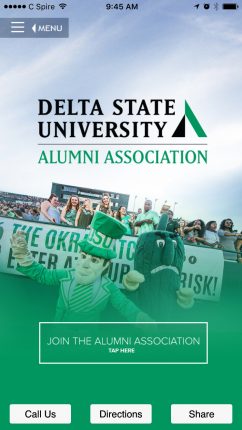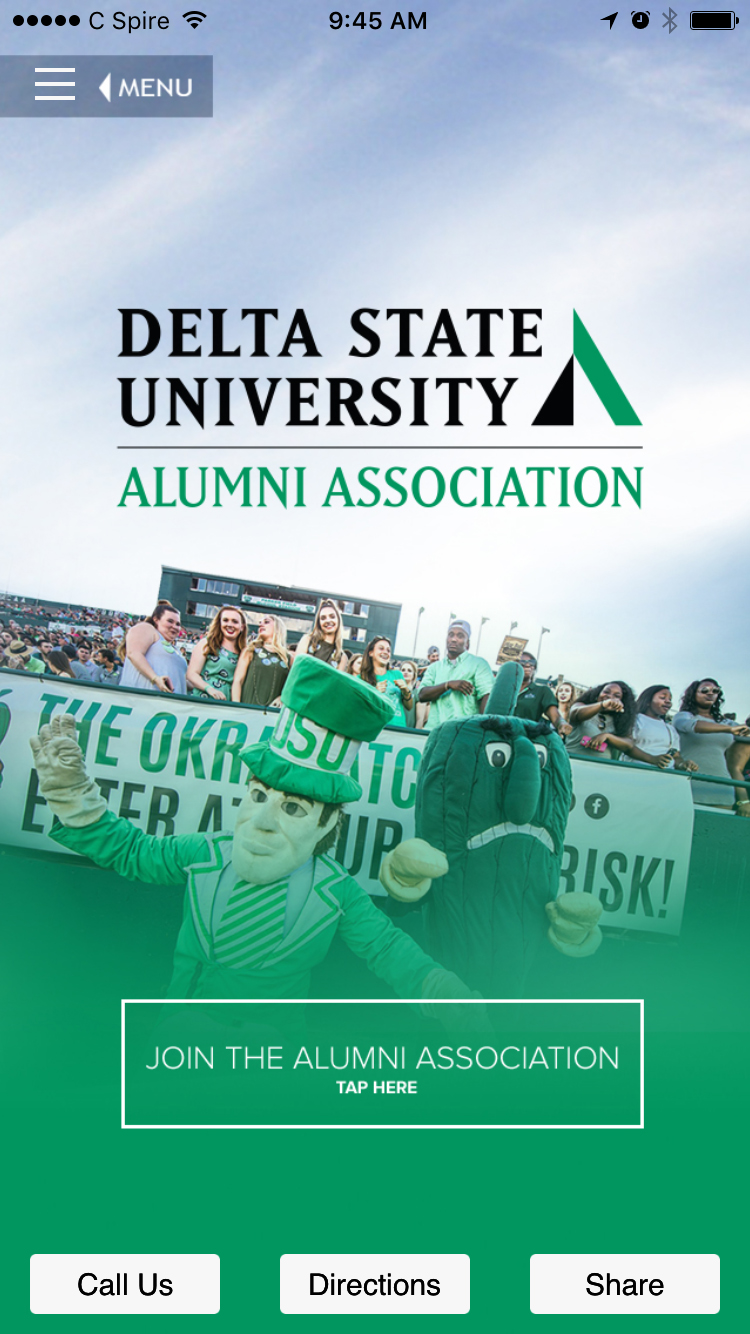 The app will display event schedules and provide Statesmen graduates and friends with multiple ways to interact and communicate with Alumni staff.
The user-friendly app makes it easy to join the Alumni Association, call or email the Alumni staff, get directions to the office, or make a gift. Sharing memories, photos, and providing current information has never been easier – from the convenience of a mobile device.
"The new app is a great way to keep up with upcoming events on campus as well as chapter events planned throughout our alumni footprint," said Sayward Fortner, National Alumni Association president. "We look forward to connecting with our alums and friends, and encourage everyone to enjoy its features — for example, submit photos showing their school spirit."
Delta State University Alumni Association's mission is to perpetuate the memories of university life; provide a medium through which interest in Delta State University may be promoted; assist in establishing alumni chapters; bind the alumni into a united fellowship working together for the advancement of the university; serve as a link between the university and its alumni; and to act as a service organization for former Delta State students.
Learn more at http://www.deltastate.edu/alumni-and-foundation.