The passage of time has witnessed many changes for Delta State and the local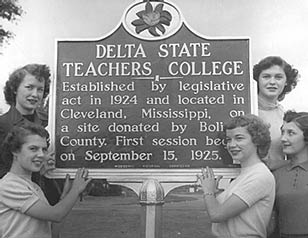 community. We hope that this exhibit will allow you to both
celebrate and reflect upon our rich and varied history. Even though this project only presents a small sampling of available materials, it
provides a broad range of memories that we feel you will enjoy. Finally,
just as Delta State will continue to evolve in the future, so will this
exhibit. Please don't hesitate to share your suggestions and impressions.
It is a pleasure to welcome you to this Web Site. I was honored to serve Delta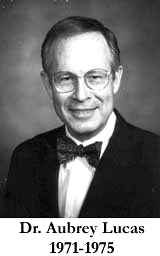 State University as President from 1971 to 1975. Though that was twenty-five years ago, my heart is still tied to this wonderfully unique institution known for its superb teaching, rich opportunities for student development, exciting and award winning athletics, beautiful campus, service to the Mississippi Delta, and efficient and effective administration. As we celebrate the history of Delta State, it is heartwarming to reflect on its very significant past accomplishments, and it is exciting to contemplate its bright and useful future.
As President Emeritus of Delta State University, it is my pleasure to welcome you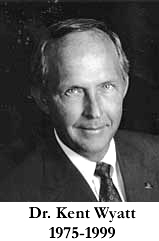 to this Web exhibit.  I have had the opportunity and pleasure to be associated with this institution for 54 years, beginning as a student in the Hill Demonstration School in 1946. I reflect with pride and admiration at the many accomplishments in academics, athletics, and other areas of this fine institution. Delta State can truly be proud of its educational excellence and friendly environment. While we celebrate past achievements, we can also look forward to our future opportunities.
Welcome to our Web site. It serves as a reminder of those who built Delta State University into a preeminent public university for Mississippi and the Delta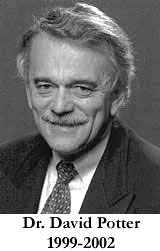 region. We owe a debt of thanks to the faculty
and staff whose loyal service and dedicated vision established this institution as a strong academic center and a fully engaged partner with its surrounding communities. We are determined to build a university for this new century that will draw sustenance from our illustrious past while making the changes needed in these revolutionary times to ensure an equally distinguished future. We invite your interest and participation in this exciting and vibrant enterprise.
Several themes run through the history of Delta State University. Among the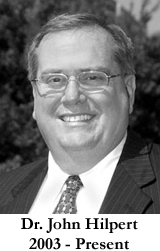 most important are excellence and regional commitment. Today's graduates echo the assessment of alumni from the institution's earliest years: "Delta State was a wonderful college home that gave me what I needed to succeed in life." Leaders throughout the Delta and across Mississippi think of DSU as alma mater, and they are tremendously loyal and supportive. Communities benefit from the work of citizens trained on this campus and from the many services that are the hallmark of the institution that strives to be The Best Regional University in America. Please enjoy this Delta State retrospective.