Delta State University is home to the state's first outdoor education program.  The Outdoor Recreation Education Program (OREP) is an academic/experiential learning program for outdoor recreation adventure activities.  Expeditions in canoeing, sea-kayaking, rock climbing, white water rafting, mountain biking, snowboarding/skiing, backpacking, and workshops/clinics are offered at DSU.  A variety of courses are offered every fall and spring semester with a limit of 10 students in each course.  Hands-on learning happen in the Dave Heflin Outdoor Recreation Education Laboratory and expeditions happen on weekends or extended breaks, depending on what course you sign up for.  For more information about OREP contact 662.846.4567 or 662.846.4570.
CHECK OUT "THE BUZZ" ARTICLE IN RV'ING MAGAZINE ABOUT THE OUTDOOR PROGRAM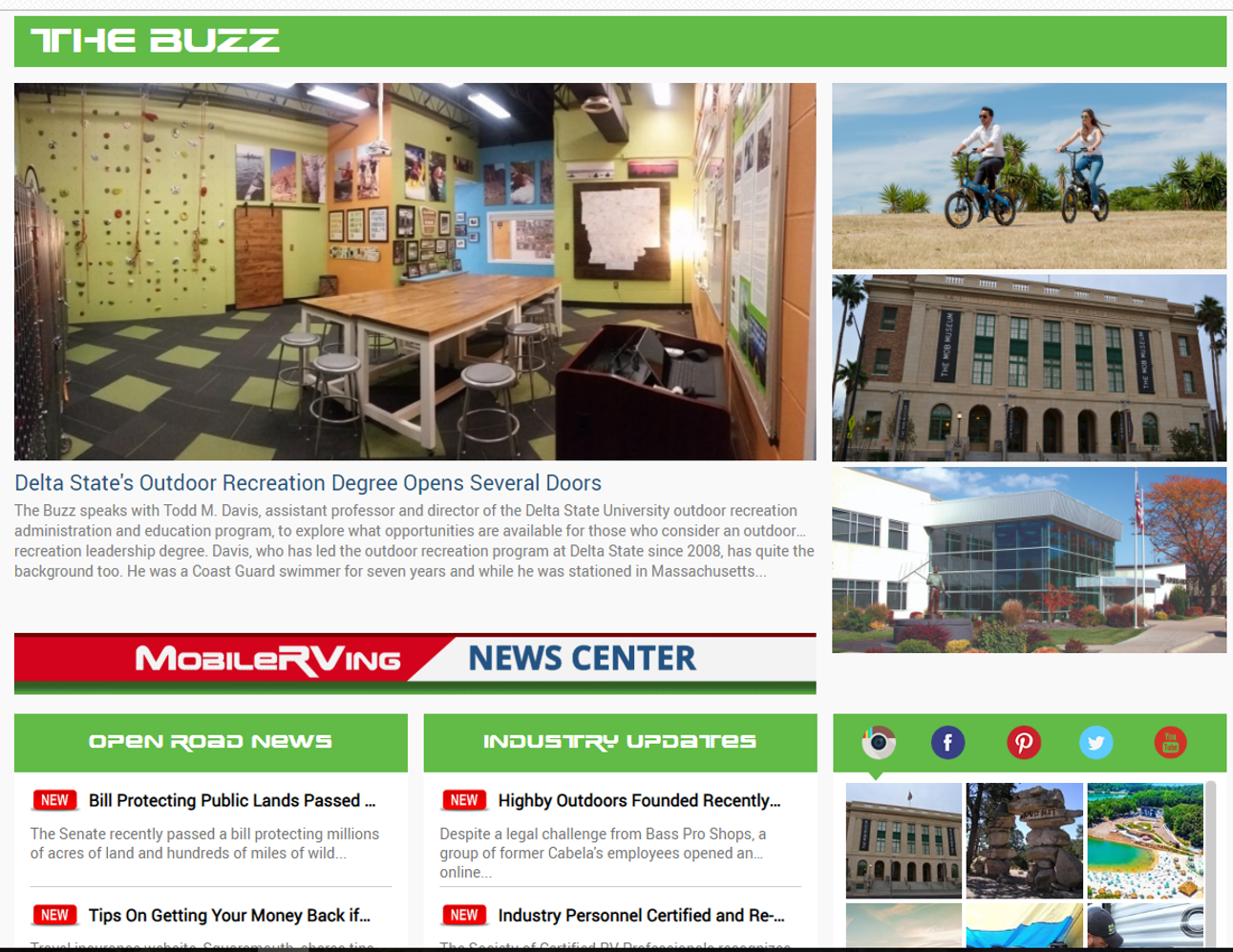 In addition to outdoor courses, the Outdoor Recreation Education Program offers a 2-week youth camp (OKRA Day Camp), a 1-mile mud/obstacle run, (Delta Down & Dirty), and weekly/monthly events and activities promoting outdoor recreation and education.  Use the 'TABS' below to navigate our page through the various programs.  Contact us with any questions regarding programs.
CLICK HERE or ARTICLE TO READ IN PDF

---
The Outdoor Recreation Education Program is a multifaceted and comprehensive education program offering outdoor adventure courses to all DSU students for credit.  The outdoor adventure courses are found in the DSU Catalog under PER 190-198.  Each semester, a variety of outdoor education courses are offered.
In 2008, the Heflin-Ockerbloom family provided the means to establish the 'Dave Heflin Professorship', with the intent of ensuring that there would always be someone at DSU to organize outdoor recreation courses such as rafting, canoeing, rock climbing, and kayaking. Dr. Todd Davis has fulfilled this vision through his role the past three years as Recreation Leadership Program Director. Nothing pays tribute to Dave Heflin more than to know that this professorship will continue to grow and provide the means for students to continue to partake in outdoor recreation course and take outdoor recreation education field trips.
In the spirit of growth, the professorship now has a new 'home.' The Dave Heflin Outdoor Recreation Laboratory was established in 2017 to house the Outdoor Recreation Education Program on the campus of Delta State University. This 1,600 square foot area will serve as the official education and outfitter facility for the program and allow students the opportunity to receive high-quality outdoor education, as well as train and experiment with outdoor gear and equipment. The laboratory is a repurposed locker room which was not used for some time in the Forest E. Wyatt Center for Health, Physical Education, and Recreation. The vision for the lab was developed by Todd Davis, Director of Recreation Leadership and Outdoor Education. The space is vivid and bright with numerous photos illustrating the past and present with room for packing and training, has movable lab tables, gear stowage, a wash/workroom, and a storage center.
For an article about the lab written in the Clarion Ledger by Mark Stowers: CLICK HERE
View a video with President LaForge about the lab' CLICK HERE
Visit the Dave Heflin Outdoor Recreation Education Lab page HERE
Outdoor Recreation Education Staff & Contacts
---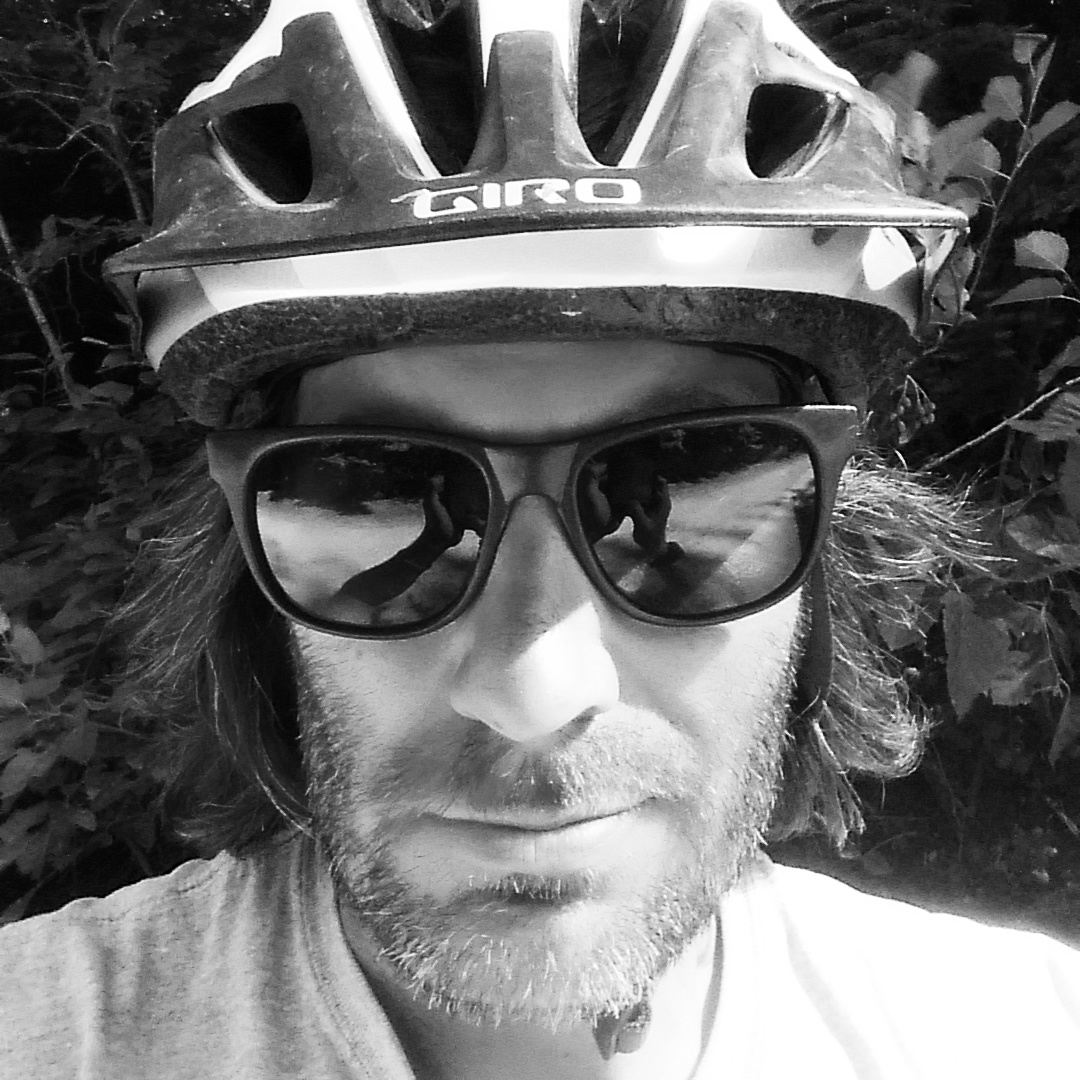 Dr. Todd M. Davis, CPRP
Dave Heflin Professorship
Asst. Professor & Director, Recreation Administration & Outdoor Recreation Education
662.856.4570 | tdavis@deltastate.edu
Campus Office Hours:
T & W 10-12 & 2-4 | Th 10-12 | WY113
Education:
BSEd Physical Education / Health | University of Idaho
MS Sport & Recreation Administration | University of Idaho
EdD Higher Education Administration | Delta State University
Links:
Spotlight Article HERE  |  Resume/CV HERE | Teaching Philosophy HERE
Taylor Byrum, Grad Assistant
Coordinator for Trips/Programs & Asst. Guide
662.856.4567 | getoutdoorsy@deltastate.edu
Campus Office Hours:
T & W 10-12 & 2-4 | Th 10-12 | WY119
Education:
BS Social Justice & Criminology  | Delta State University
MS Program: Social Justice & Criminology | Delta State University (May 2021)