Division of Counselor Education & Psychology
Division of Counselor Education & Psychology
Welcome to the Division of Counselor Education & Psychology! We offer one undergraduate program (Bachelor of Arts in Psychology) and two graduate programs (Master of Education in Counseling and Education Specialist in Counseling).
We also offer an Applied Psychology of Industry Certificate Program for undergraduate students regardless of major and a Sport Psychology minor.
Most undergraduates find psychology to be an interesting course. We like to believe that the lucky ones choose psychology as a major. The size of our program allows us to focus our resources almost entirely on undergraduates. We have three main goals: 1) preparing our students for further study at the graduate and professional levels; 2) preparing our students for post-baccalaureate careers; and 3) making the undergraduate experience as interesting and as engaging as possible.
The Delta State University Psychology Program consists of committed, knowledgeable, and engaging faculty who represent a diverse selection of the subfields of psychology. The program emphasizes excellence in instruction and signature learning experiences through small class sizes that promote close working relationships with faculty and vast opportunities for research and community engagement. The program provides students with a strong foundation for the understanding of behavior and mental processes, preparing them for a number of academic and professional fields, such as child development, experimental psychology, sport psychology, human factors engineering, counseling, and clinical psychology, among others, in an environment that promotes ethical behavior, intellectual diversity, critical thinking, scientific literacy, & development of research skills.
The Master of Education degree (M.Ed.)  in Counselor Education includes two specialties – Clinical Mental Health Counseling and School Counseling. Both specialties are accredited by the Council for the Accreditation of Counseling and Related Educational Programs. The Education Specialist in Counseling degree (Ed.S.) is for practicing school counselors who wish to enhance their school counseling programs and practices.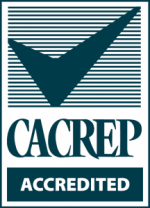 The American Counseling Association defines counseling as a professional relationship that empowers diverse individuals, families, and groups to accomplish mental health, wellness, education, and career goals. A degree in Counseling from Delta State University is a gateway into the world of personal and professional wellness development. Counselor Education faculty members help students develop the awareness, knowledge, and skills necessary to be a change agent in a diverse global community. Students in our program form lasting professional relationships with each other, the faculty, and professionals in the community and throughout Mississippi. When students finish our programs, they are qualified as school counselors or mental health counselors. School counselors work in primary, middle, and high schools. Mental health counselors find careers with people of all ages and may work with a wide variety of issues like addictions, serious mental illness, marriage and family problems, and everyday career and personal development.
Address and Mailing
Counselor Education & Psychology
College of Education & Human Sciences
DSU Box 3142 Ewing 335
Cleveland, MS 38733