Recreational Leadership Program
Minor in Outdoor Recreation Leadership

The Outdoor Recreation Leadership minor at Delta State University provides students professional preparation in outdoor recreation programming. Graduates find employment in a wide variety of recreation careers, including: Municipal parks and recreation departments, State agencies (State Parks, Conservation, Fish and Wildlife), Federal agencies (National Parks, U.S. Army Corps of Engineers), Military recreation departments (MWR), Organized camps, Youth service agencies (Scouts, Big Brothers/Big Sisters, 4-H, etc), YMCA, University recreation, and Sport organizations.
Candidates at Delta State are immersed in hands-on learning opportunities as well as in-class courses dealing with outdoor recreation and leisure history, leadership theory, and program development including marketing, management, and outdoor pursuit programming. Students can explore leadership and growth opportunities in youth programs such as the OKRA Kids Camp and the Delta Down & Dirty Mud/Obstacle Run for youth.  Delta State has the ONLY 4-yr Outdoor Recreation Education Program in the State of Mississippi where students from all areas of campus can learn and participate in adventure/wilderness recreation expeditions all over the South. With over $250,000.00 worth of gear and equipment, a one-of-kind outdoor education laboratory, 4 gear/canoe/kayak trailers, and the only mountain bike program in Mississippi – you can be assured your outdoor recreation leadership education will start here.
CLICK THE LOGOS BELOW TO VISIT ALL THE AREAS OF RECREATION WE COVER
Assist in keeping adventure and outdoor recreation available for students at Delta State University.
Print and fill out the form below: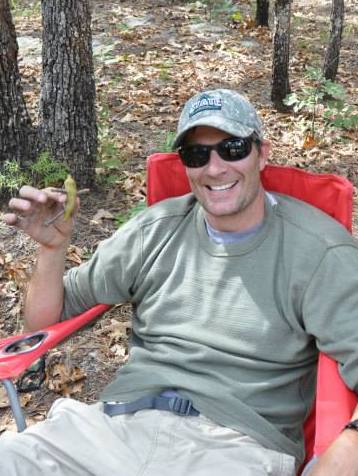 Program Director:
Dr. Todd M. Davis,  CPRP
Dave Heflin Professorship
Director Recreation Administration & Outdoor Education
662.856.4570 | tdavis@deltastate.edu
Campus Office Hours:
T & W 10-12 & 2-4 | Th 10-12
Education:
EdD Doctorate of Education  | Delta State University
MS Sport & Recreation Administration | University of Idaho
BS Ed Physical Education / Health | University of Idaho
Links:
Spotlight Article HERE  |  Resume/CV HERE | Teaching Philosophy HERE