---
Education
EdD Higher Education: Professional Studies

Delta State University – 2018
Dissertation Topic: College-Aged African American Students' Perceived Benefits of and Barriers to Participation in Outdoor Recreation as Leisure-Time Physical Activity at Select Universities in Mississippi: A Mixed Methods Study

MS Sport & Recreation Administration

University of Idaho – 2008

BSEd Physical Education – Cum Laude

University of Idaho – 2004
Courses Taught
undergraduate –
Community Recreation Leadership
History & Philosophy of Sport, Physical Education, and Recreation
Sport Management
Outdoor Recreation Education
Wilderness Recreation Activity:
Rock Climb, White Water Raft, Sea Kayak, Mountain Bike, Snow Skiing, Canoe, and Backpacking
graduate –
Advanced Sport Management
Administration & Supervision of Recreation Services
Administration & Supervision of Recreation and Leisure Services
Risk Management in Sport & Recreation
Academic Interests
Motivation to Adult Outdoor Adventure & Leisure Physical Activity – Specifically Gender-Centric Adventures & Leadership.
Gender-Centric Group Dynamic in Outdoor Adventure Programming.
Physical, Mental, and Emotional Wellness within Adventure Racers, Triathletes, and Obstacle Course Runners.
Perceptions of African American College-Age Students concerning Outdoor Adventure Pursuits within Campus Recreation Programs in the South.
Scholarly Activity
Song, Y. & Davis, T. M (2021) 5th Grade Students' Physical Activity Levels and Health, Nutrition, and Sports Knowledge: A comparison study of two Mississippi Delta schools. (manuscript in development)
Davis, T. M. (2019) Horn Island: Mississippi's Unspoiled and Unique Island Wilderness. o.k.r.a. Magazine, featured author. Word count 1150.  Reach 38,000. READ HERE
Davis, T. M. (2019) Delta State's First All-Female Backpacking Expedition, Delta State: The magazine for Delta State University Alumni and Friends, featured author and cover story.  READ HERE
Davis, T. M. (2020, May/June) Swampland Paddling in the Mississippi Delta. Delta Magazine. Word count 1135. Reach 56,000+. (online and print). READ HERE
Davis, T. M. (2020, August). Getting Down & Dirty in Mississippi. Park and Recreation Business. Word count 1475. Reach30,000. (online and print). READ HERE
Davis, T. M. (2018) College-Aged African American Students' Perceived Benefits of and Barriers to Participation in Outdoor Recreation as Leisure-Time Physical Activity at Select Universities in Mississippi: A Mixed Methods Study. A Dissertation printed for Delta State University.
Certifications
Diversity, Equity, and Inclusion (Greenfield Community College Certificate Program)
Certified Park & Recreation Professional (CPRP) (National Recreation & Parks Association)
Wilderness First Aid
Group Fitness Instructor
Teaching Philosophy & Vitae
Professional Awards
2022 Institutions of Higher Learning of Mississippi Diversity & Inclusion Diversity Educator of the Year
2021 Diversity Champion of the Year – Winning the Race International Conference, Delta State University
2021 Mississippi Association for Health, Physical Education, Recreation and Dance – State of Mississippi Pride in
Teaching Award: Recreation Education in Higher Education
2019 Mississippi Award of Excellence in Special Events Sports Programming of the Year – Delta Down & Dirty Youth
Mud/Obstacle Run
2019 Mississippi Recreation Programming Award of Merit of the Year – Program Series: OKRA Camp
2018 College of Education and Human Sciences Faculty of the Year
2016 Connected Educator Faculty of the Year: Delta State University: Award for Best Technology Use in Classroom.
2016 Joe Garrison Loyalty Award: Outstanding Faculty in the College of Education and Human Sciences
About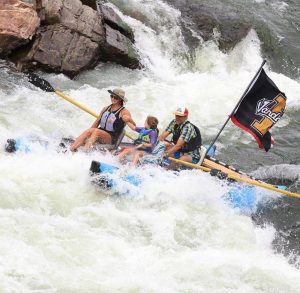 Creator and host of Turnrow Coaches, Dr. Todd M. Davis is an Assistant Professor at Delta State University in Mississippi.  An Idaho native, Dr. Davis has an extraordinary professional background including being the owner/operator of Onset Kayak and Canoe Company in Cape Cod, Massachusetts, a helicopter rescue swimmer in US Coast Guard, a K12 physical education teacher and athletics coach, and a community parks and recreation professional with the City of Moscow, Idaho.  In his eleven years at DSU, Dr. Davis has built a comprehensive outdoor education program encompassing dynamic youth activities to community engagement events.  Teaching graduate and undergraduate courses in sports management and recreation administration, Dr. Davis is the recipient of the College of Education and Human Science's 2018 Faculty of the Year Award, 2016 Dr. Joe Garrison Loyalty Award, and the university's 2016 Connected Educator of the Year Award.   Dr. Davis developed and has directed the Outdoors+Kids=Recreation & Activity (O.K.R.A.) Day camp for 9 years and Mississippi's largest youth obstacle run – the Delta Down & Dirty, which has raised over 100k in 6 years from sponsorships and race-day revenue for outdoor programs in the Delta.
My professional life has been interesting and filled with sharp turns.  I graduated from Kamiah (Cam-e-i), Idaho, the heart of the Nez Perce Indian Reservation, in 1992 among a class of 42 others.  Yes, small, to say the least, but also, close-knit, rewarding, fulfilling, and opportunistic.  In high school, I participated in football, basketball, track, drama, and French club.  I was a mediocre athlete at best, but still, it was great to have the chance to play varsity athletics.  In the summers, I farmed, participated in a recreational league swim club, and took advantage of the wilderness to ride horses, fish, and immerse myself in outdoor play.  My childhood and family upbringing was warm, positive, and nurturing. My father, now retired, was a wildlife biologist for the US Forest Service, and my mother, also retired, was a life-long educator and school psychologist.  Both were highly educated, dedicated, and admired contributors to their respected fields and community.  I have a sister, who lives in Arizona and is a real estate agent and helicopter industry entrepreneur.  She has lived and traveled all over the world, including stints in Afghanistan, Iraq, Canada, and Australia. She has a degree in business marketing, and is married.  My family is truly my backbone.
After high school. I attended the University of Idaho from 1992-1994, and failed out of my junior year studying civil engineering.  In 1995, I enlisted in the US Coast Guard and served honorably during the Gulf & Iraq War as a Helicopter Rescue Swimmer and Aviation Survivalman.  I was involved in numerous high-profile and risky cases, including being the first rescue swimmer on scene for John F. Kennedy, Jr's fatal plane crash search and Egypt Air 990.  You can read more about this here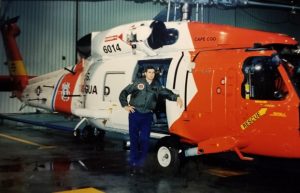 For 7 years, I was dedicated Coast Guardsman, until one night on a risky rescue, the engine in our helicopter blew and I was left behind in a life raft for 6 hours until another helicopter could assist me.  The rescue was unsuccessful and I learned a valuable lesson that night  – the difference between me and the pilots going home that night, was an education.  I vowed to get mine, and I have never regretted the decision.
In 2001 my ex-wife and I opened Onset Kayak and Canoe Co. – a comprehensive rental and outfitting operation in Cape Cod, Massachusetts.  Our business thrived, but our marriage did not, and in 2003 we sold the company and divorced.
From 2001 to 2003, I took night and day classes at Bridgewater State University in physical education teacher education, which renewed my interest in college and academics.  I was the oldest in most of my classes, and because I knew having a degree was important, I took coursework serious, earning a 4.0 for 4 straight semesters.
In 2004, I moved back to Idaho and finished my degree at the age of 30 in physical education.  I began teaching and coaching and all was great, until I quickly learned that teacher pay was bad, and physical education was horribly monotonous and required little effort.  I was bored, and felt I had more to offer.  In 2006, I began taking night classes towards my masters and met Dr. Mike Kinziger.  He steered me into parks, recreation, and outdoor education, claiming that this aspect of the field was exciting, would pay more, and challenge my mind more – being there were problems needing solved.  I was enamored with the field, and in in 2007, I left K12 education for a position in parks and recreation.  This job was great, but…..  I missed the interaction with education.  So…. I consulted Dr. Kinziger, who told me the only option was to earn my PhD and work in higher education in the recreation and outdoor field.  So, In 2008, I applied for numerous PhD programs and found Delta State.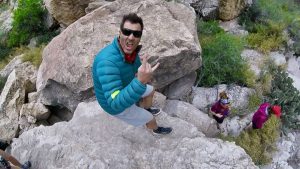 I moved with my wife here in 2008 and built the outdoor recreation education program as well as restructured and redesigned the recreation administration degree program.  I have worked extensively for years to bring high energy, attention to detail, and a comprehensive, diverse, and inclusive recreation and leisure program and education to DSU.