Bachelor of Arts in Psychology
Our B.A. Degree in Psychology Engages
The College of Education and Human Sciences houses DSU's psychology program – and our faculty have a long history of preparing students to excel in over 150 different career paths that are possible with training in psychology. Focusing on a cluster curriculum model, you'll get what you need whether your plan is to be a clinical psychologist or counselor, a small business owner, a researcher, a teacher, or anything in between.
Our program serves more than 100 undergraduate majors and minors and offers a B.A. in Psychology with a strong emphasis on the development of research, analytical, and communication skills. Faculty and students are involved in a wide range of both theoretical and applied research.
Certificate in Applied Psychology of Industry
Why Choose Psychology at DSU?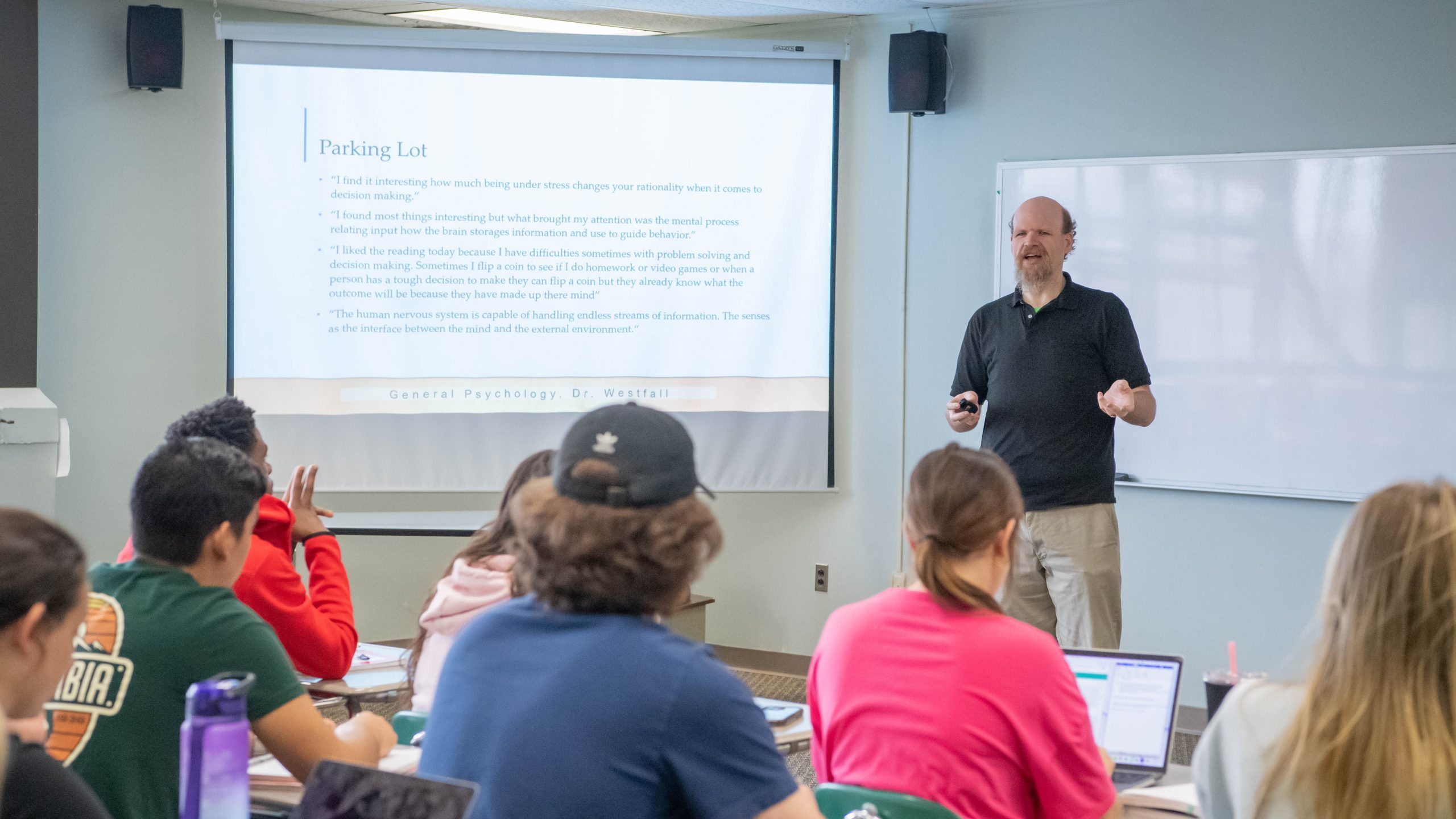 Our bachelor's program in psychology allows students to cultivate an elite level of expertise, giving them the tools to stand out in any field. Faculty and students are involved in a wide range of both theoretical and applied research covering topics such as cognition, social cognition, judgment and decision-making, teaching and learning, motivation, deep engagement, development, behavior analysis, and educational psychology.
Emphasizes excellence in instruction
Signature learning experiences
Strong foundation for understanding behavior and mental processes
Close working relationships with faculty
Opportunities for students to engage in research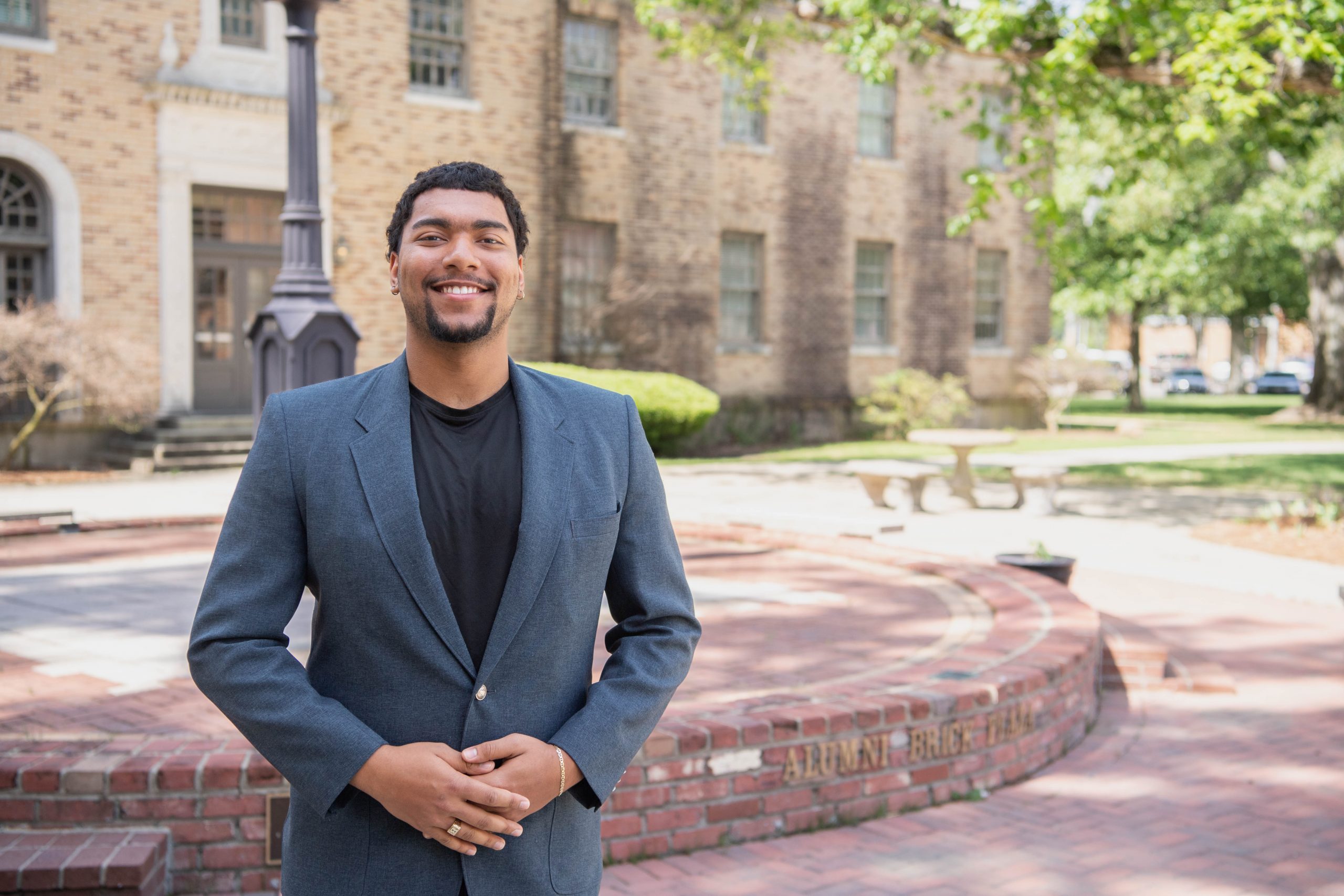 "I have gained knowledge and experience, as well as networking opportunities and the ability to work with teachers who care about students future academic and career goals.

Nicholas Bobo, Psychology major

Class of 2024
Areas of Study in Psychology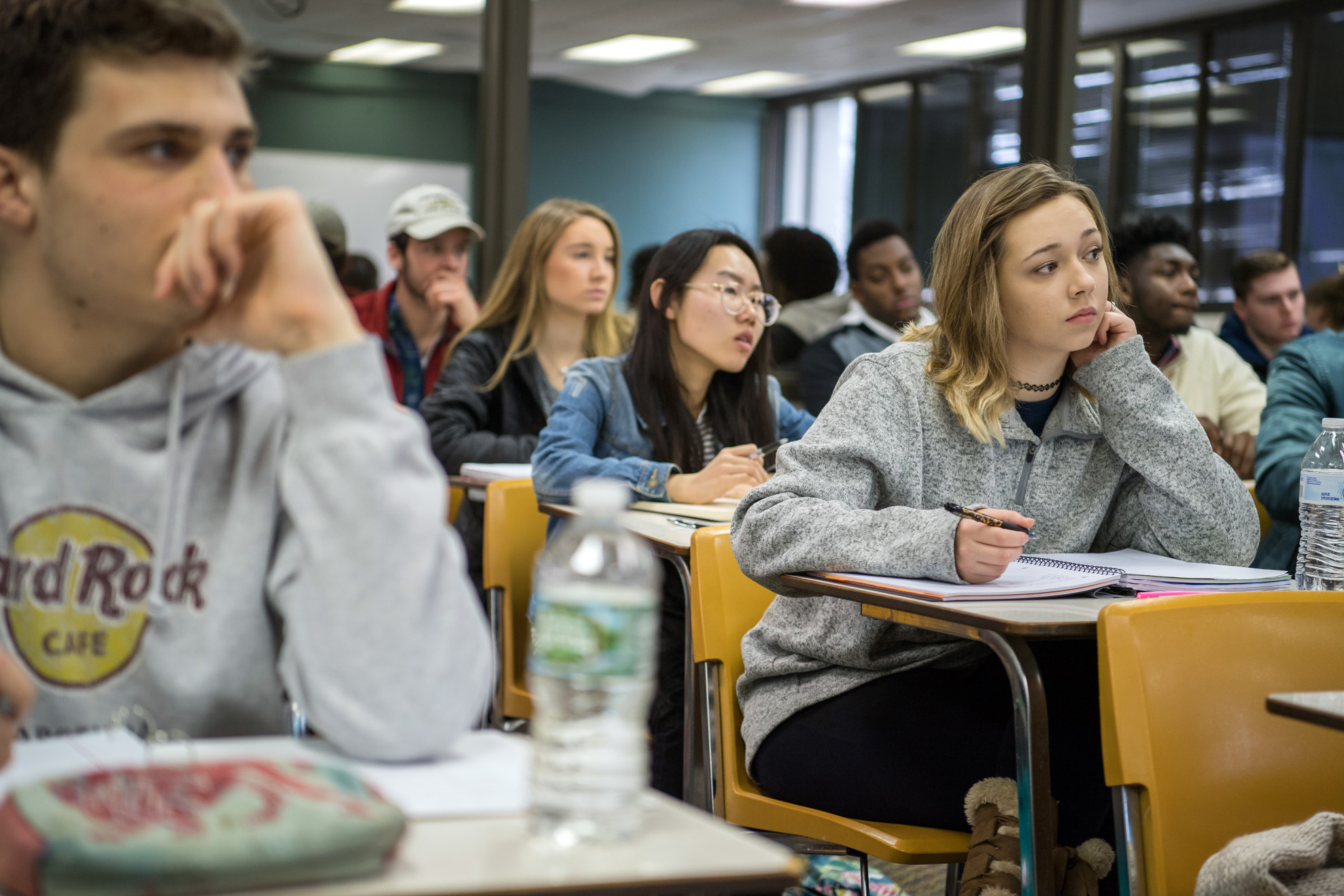 With information that speaks to over 150 different job pathways, the psychology major is for anyone who finds learning about how humans and animals both think and behave interesting. While traditionally the starting point for those interested in counseling, clinical mental health, or behavioral research, the major also offers students information vital to bridging the gaps inherent to narrower majors such as marketing, management, business administration, history, social work, and sociology. Majoring in psychology can take you into territory that requires thinking outside the box. What do counselors, researchers, lawyers, managers, secret service agents, and ministers all have in common? They can all start with a B.A. degree in psychology.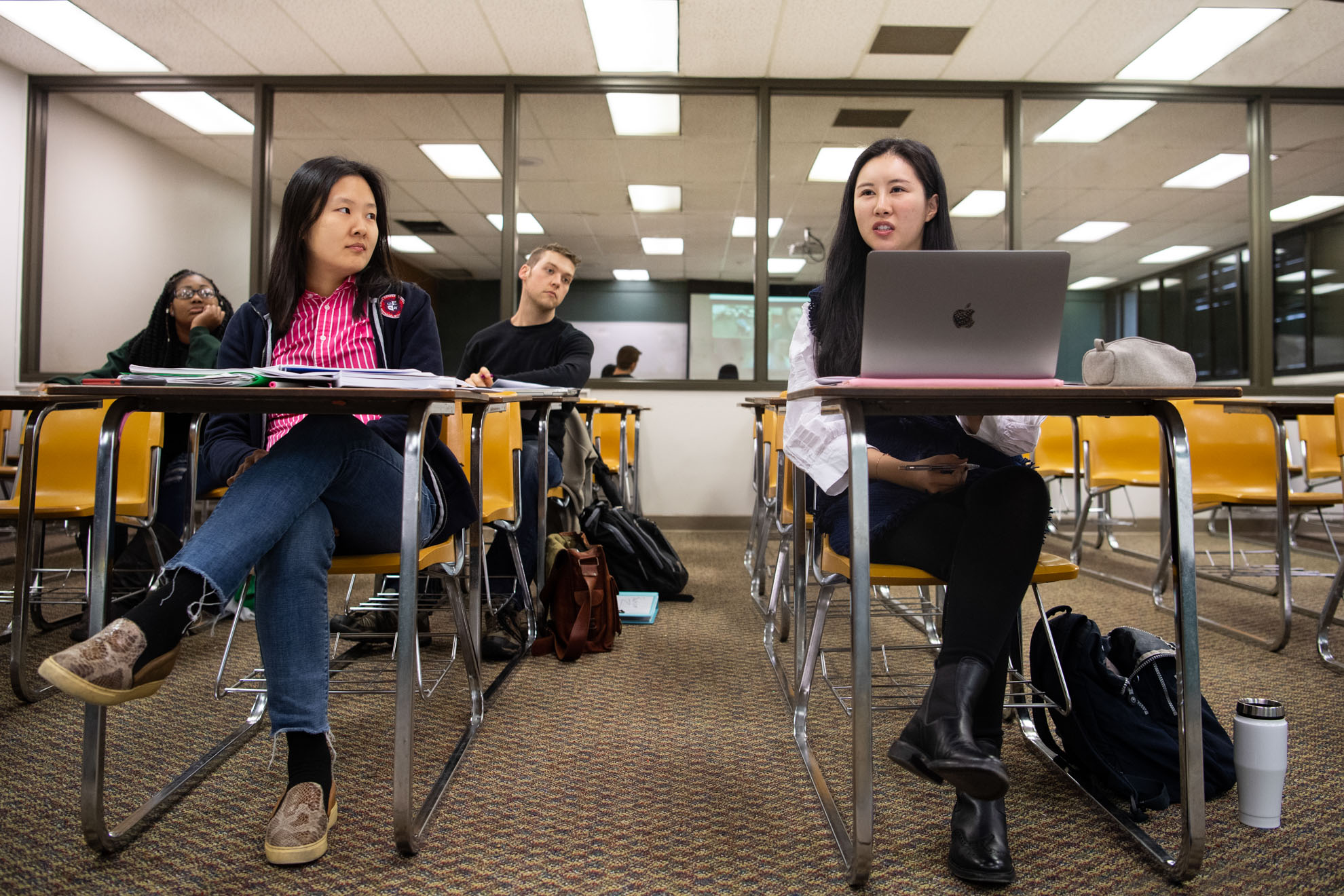 If you're looking to add a broad background of knowledge on human and animal behavior to your existing major, a psychology minor is an easy and flexible way to do it. Requiring just General Psychology and 5 more psychology courses, you can customize your minor to focus in on areas of brain and behavior that you will use as part of your career.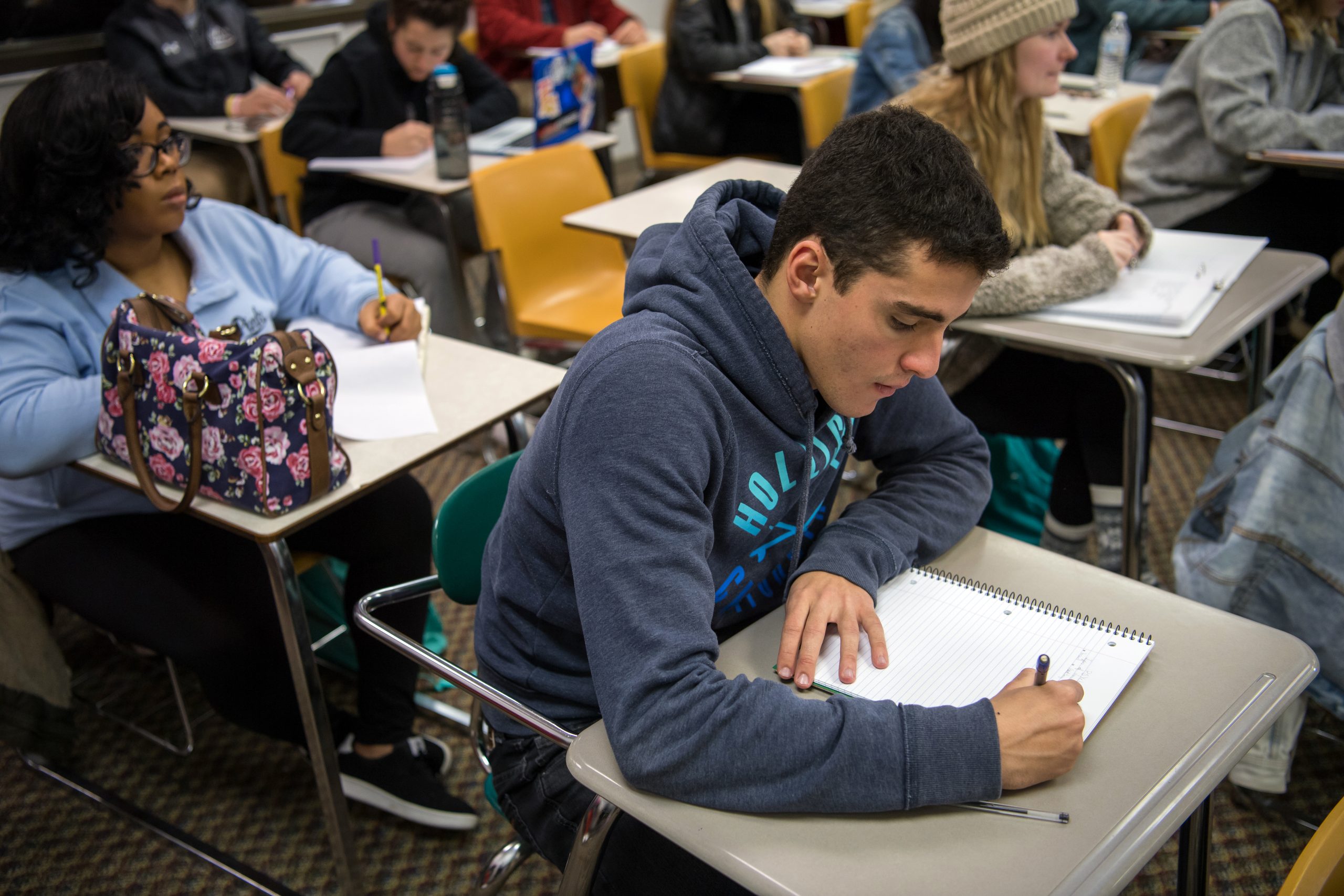 Sports Psychology (Minor)
And if you're interested in athletics or athletes, our sports psychology minor allows any major at DSU to add a unique interdisciplinary expertise to their degree. Featuring courses in psychology, physiology, family and consumer sciences, and more, the sports psych minor is perfect for anyone who thinks they may want to go into coaching, athletic management, sports therapy, physical therapy, or just for athletes looking to learn more about themselves and their peers.
What Can I Do With a B.A. in Psychology?
There are many career paths that someone with a B.A. degree in psychology can pursue. Some of the most common jobs for graduates with this degree include:
Counseling
Social Services
Education
Human Resources
Marketing and Advertising
User Experience (UX) Design
Criminal Justice
At Delta State University, we understand the importance of an affordable education. While we currently do not offer scholarships specifically for our Bachelor of Arts in Psychology program, students may be eligible for non-program specific scholarship opportunities. We also offer an affordable tuition rate with no additional fees for out-of-state students. In addition, we work closely with students to identify and apply for federal and state financial aid programs, as well as student loans and state scholarships. We are committed to providing our students with all of the tools necessary to succeed in the psychology field, including access to affordable education and financial support.
Simply put, our aim is to find out what our students want to do in their career and equip them with the skills to achieve that dream. Each student is an individual, and we tailor instruction specifically for your goals.
Applicants of this program must meet Delta State University's admission requirements.
There are no additional program admission requirements.
All students take core courses in the science of psychology, and at least 1 course in each of the following cluster areas: Biological, Learning, Applied, Socio-Cultural, & Developmental. Our major requirements and curriculum allow students the freedom to pursue a minor, electives within and outside of psychology, and conduct an independent research / honors project.
Psychology (Major)
Cluster
Course Number and Course Title
Credit
Fundamentals
PSY 342: Ethics and Professional Issues
3
PSY 490: Senior Seminar
3
Research
PSY 330: Research Methods
3
PSY 331: Statistics
3
Developmental
PSY 307: Developmental Psychology
3
PSY 313: Psychology of Adolescence
3
Cognitive
PSY 402: Learning and Cognition
3
Biological
PSY 308: Sensation and Perception, or
PSY 409: Biological Psychology
3
Sociocultural
PSY 305: Motivation, or
PSY 314: Psychology of Human Sexuality, or
PSY 315: Social Psychology, or
PSY 403: Theories of Personality
3
Applied
PSY 302: Abnormal Psychology
3
PSY 310: Health Psychology, or
PSY 320: Human Factors Engineering, or
PSY 415: Clinical Psychology, or
PSY 420: Applied Behavior Analysis, or
PSY 492: Special Topics in Psychology
3
PSY Electives
–
6
TOTAL
36
Psychology (Minor)
Course Number
Course Title
Credit
PSY 101
General Psychology
3
5 other psychology (PSY) courses
15
TOTAL
18
Sports Psychology (Minor)
Course Number
Course Title
Credit
PSY 393
Sport Psychology
3

5 Electives from the following:


FCS 343: Nutrition and Physical Fitness,
FCS 350: Nutrition Assessment,
PSY 302: Abnormal Psychology,
PSY 310: Health Psychology,
PSY 315: Social Psychology,
PSY 403: Theories of Personality,
PSY 415: Clinical Psychology,
PER 314: Techniques and Teaching of Team Sports,
PER 438: Kinesiology,
PER 442: Philosophy and Psychology of Coaching,
PER 484: Moto Development/Motor Learning,
HSE 460: Drug Use and Abuse
*The same course may not count for major and minor hours. Students may take no more than two classes from a specific department.
15
TOTAL
18
To earn this degree, you must successfully complete at least 120 credits, including your general education requirements and the major requirements below.
| | |
| --- | --- |
| General Education | 38-41 |
| University Requirement | 1 |
| Major | 36 |
| Minor | 15-24 |
| Electives | 18-30 |
| TOTAL DEGREE REQUIREMENTS | 120 |
For more information on degree requirements and specifics on courses needed to complete the degree, consult the Undergraduate Academic Catalog. For a semester-by-semester breakdown on how you can complete this degree in 4-years, visit academic maps.