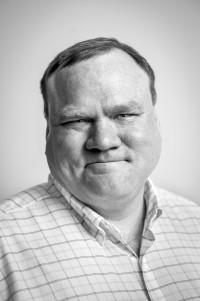 Delta State University recently announced Don Allan Mitchell, associate professor of English, as the chair of the Department of Languages & Literature.
Mitchell had served as chair on an interim basis since July of 2014.
"I am both humble and grateful, and I appreciate the vote of confidence from Dean David Breaux," said Mitchell. "We have some outstanding new faculty in the division, in addition to great people like Mike Smith, Clint Tibbs and Susan Allen Ford, who have been here for a while. We will have more new faculty in the fall. It's a lot of fun to watch new people like Judith Coleman, Lauren Coker-Durso and Julia Calderon get their 'Delta Sea Legs' under them."
"Invest in people, not programs," added Mitchell. "That was taught to me by the late, great Dr. R. Faser Triplett, and it is a constant reminder to me that if we hire good people, and give them the ways and means to succeed, greatness will occur."
Mitchell said quality courses are available throughout the division.
"If a prospective student wants small class size, and close, one-on-one mentoring relationships with professors, then the Division of Languages & Literature and the Delta State University family are here for you."
He received his bachelor's from the University of Virginia and his MFA from the University of Mississippi.
At Delta State, he has taught Modern American Drama, Expository Writing, Composition, Introduction to Literature, and History and Literature of the Blues. His research interests include blues literature and Mississippi literature.
"In 1928, the first diploma granted by Delta State Teachers College went to a graduate from the Division of Languages & Literature," said Mitchell. "Thus, we were there at the beginning. We are here now — we will be here, moving forward. We have a long tradition of excellence. As faculty, staff and students of the Division of Languages & Literature, we will continue to build on that long tradition, and continue to transform obstacles into opportunities."
Learn more about the department at http://www.deltastate.edu/college-of-arts-and-sciences/languages-literature/.