Delta State University's enrollment for Fall 2020 reflects a decline in enrollment attributed in part to a drop in dual credit students.
According to data released Monday by the Mississippi Institutions of Higher Learning (IHL), Delta State has a total enrollment of 2,999 — a decrease of 762 students, or 20.3%, when compared to reported Fall 2019 enrollment number.
"While these numbers are correct, it is important to note for clarity and context that they may seem unusually high because of a decrease in the number of dual credit students," said President William LaForge.
The dual credit student category is comprised of high school students enrolled in college courses. Of the 762 fewer enrolled students, 407 or 53.1% fall into the dual credit student category at DSU. The decrease in total enrollment without dual credit students is 355 or 11.9%.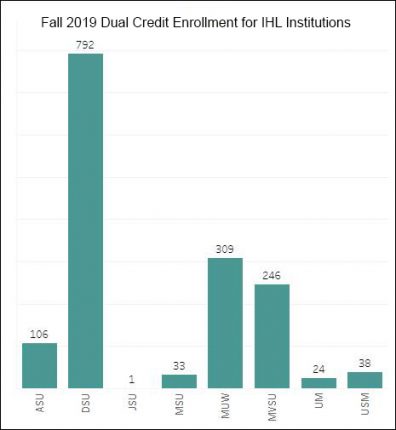 "Delta State has typically enrolled a larger number of dual credit students than our sister institutions. We will continue to provide dual credit opportunities for high school students based on demand and our ability to serve the needs of those programs," said LaForge.
LaForge also noted that tuition from dual credit students provides considerably less revenue for the university than full-time students, and they are not included in the counting of the institution's first-time, full-time freshmen cohort.
"Fortunately, the decrease has had very little financial impact on our university," he said. "The university's budgeting process has taken the decrease in student enrollment into account, and contingencies are in place to make up for the resulting lost revenue."
Despite challenges presented by the COVID-19 pandemic, which—like many universities across the state and country—includes a significant loss of students and tuition revenue, LaForge is optimistic that the decline is only temporary.
"Delta State's recruiting efforts are continuing at a very high level, and they include innovative strategies to engage and admit prospective students earlier," he said. "I sincerely appreciate the efforts of all the Delta State family in doubling down on student recruitment in the months ahead."