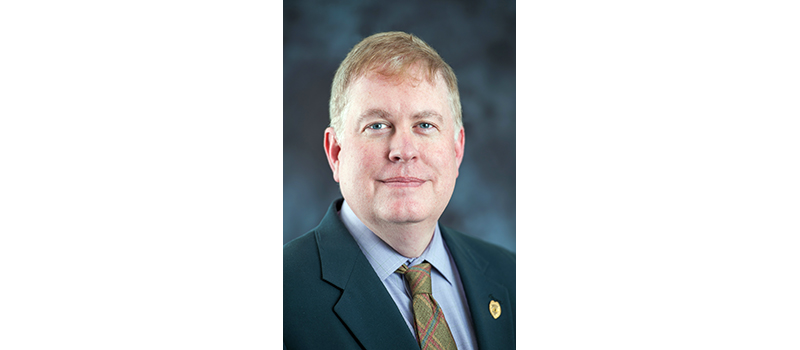 Delta State University Chief of Police Jeffrey Johns
The Division of Student Affairs officially announced Jeffrey Johns as the Chief of Police for Delta State University.
Johns has served on an interim basis since November 2016 after Chief Lynn Buford, who served in the position nearly 25 years, announced his retirement.
"I am truly humbled to be chosen as Chief of Police for Delta State University," said Johns. "I have enjoyed my time as interim and have learned so much about this unique institution. I've been exposed to the state's only aviation program, the Delta Music Institute and our first-class athletics program. Additionally, each and every department I have visited exemplifies the high values of this institution and its mission to educate."
Johns formerly served as the Chief of Police for Holmes Community College and has over 25 years of experience in law enforcement, security, and managing law enforcement in educational and government environments.
Johns said he was honored to take over after Buford's successful career.
"Delta State has been fortunate to have only two police chiefs serve from 1969 until Chief Buford's retirement," said Johns. "I knew Chief Benton, and he was a widely respected lawman. Chief Buford not only served Delta State, but also on the board of the Mississippi Chiefs' Association. He retires with a distinguished 23 years of service to this community. Those legacies are hard to surpass."
Dr. Vernell Bennett, vice president of Student Affairs, was thrilled to announce Johns' official hiring.
"Chief Johns comes with decades of executive level law enforcement experience and has spent almost a decade leading a college campus's police department," said Bennett. "His networking contacts within the state and region will serve the DSU Police Department and institution well as we continue to work towards DSU Police Department state accreditation."
Bennett added her praise for Buford.
"Chief Buford's love and dedication for Delta State, especially its students, is unparalleled," she said. "I am most grateful for his service. Although we did not work together long, his commitment to student success was immediately evident upon my arrival. We wish him the best in his well-deserved retirement."
Follow all Delta State news at http://www.deltastate.edu/.