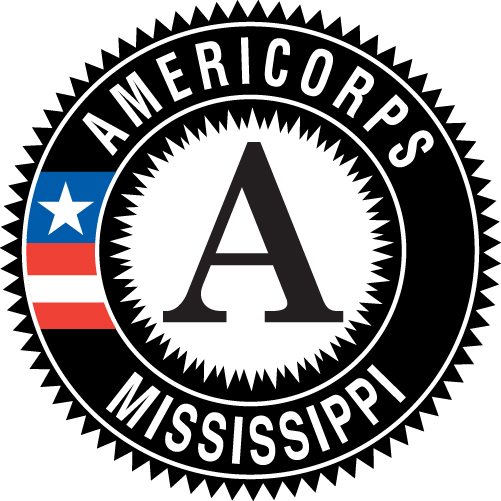 Delta State University's Center for Community and Economic Development (CCED) will be one of 11 Mississippi organizations receiving grant funding from a $3.12 million AmeriCorps campaign to support nonprofit and educational organizations across the state.
The grant will continue to support the Delta Reads Plus (DRP) program, which is housed at the CCED on campus. DRP will receive $293,616 thanks to the grant.
Through DRP, 50 AmeriCorps members will provide one-one-one and small group tutoring to students in kindergarten through sixth grade five days a week for the 2017-18 academic term in school districts in Bolivar, Coahoma, Leflore, Sunflower, and Washington counties.
The program will help reach 400 economically disadvantaged students. Focus areas include literacy and math. The AmeriCorps tutors will guide the students to program completion by participating in at least 50 tutoring sessions and helping these students increase their literacy and/or math skills by at least one grade level according to STAR assessment data.
"Public schools in the Mississippi Delta face significant challenges to provide students with a high quality education, such as insufficient resources," said David Tanner Jr., program director. "Parents, schools, and communities have an exceptional role in the academic success of students. Our goal is to bridge the achievement gap by involving these stakeholders from educationally and economically distressed communities in effective tutorial programs and community improvement projects".
According to Heather Miller, director of Institutional Grants at Delta State University, "The CCED, MCVS, and the Corporation for National and Community Service (CNCS) have a long history of successful partnerships. Through Delta Reads Plus, we will further strengthen that partnership and our commitment to provide successful student outcomes."
DRP is currently seeking school districts and potential members interested in receiving and providing tutoring services within the five target counties for the upcoming school term. Interested districts should contact Tanner at  662-846-4808 or dtanner@deltastate.edu. Interested individuals should contact Bria Beal, program assistant, at 662-846-4807 or bbeal@deltastate.edu. Those interested in serving can also learn more by visiting www.americorps.gov/joinor http://volunteermississippi.org/americorps/americorps-state-programs/.
AmeriCorps members typically receive a modest living stipend and a Segal AmeriCorps Education Award, or scholarship, upon completion of their service. The award can be used to pay for future education costs or to pay back student loans.
The federal investment includes 11 AmeriCorps grants to Mississippi nonprofits, Institutions of Higher Learning, and state and local agencies, totaling $3.12 million dollars. The federal investment is projected to generate an additional $2.14 million dollars in local support to increase community impact and return on federal investment. This funding will support 535 AmeriCorps members who will tackle some of the toughest problems in Mississippi including tutoring and mentoring pre-k through 12 students, conservation/environmental services, and providing health education and physical activities to address obesity.
CNCS will also provide up to $1.6 million dollars in education scholarships for the AmeriCorps members funded by these grants to help pay for college, vocational training, or pay back student loans.
Learn more about Delta State's CCED at www.deltastate.edu/cced.