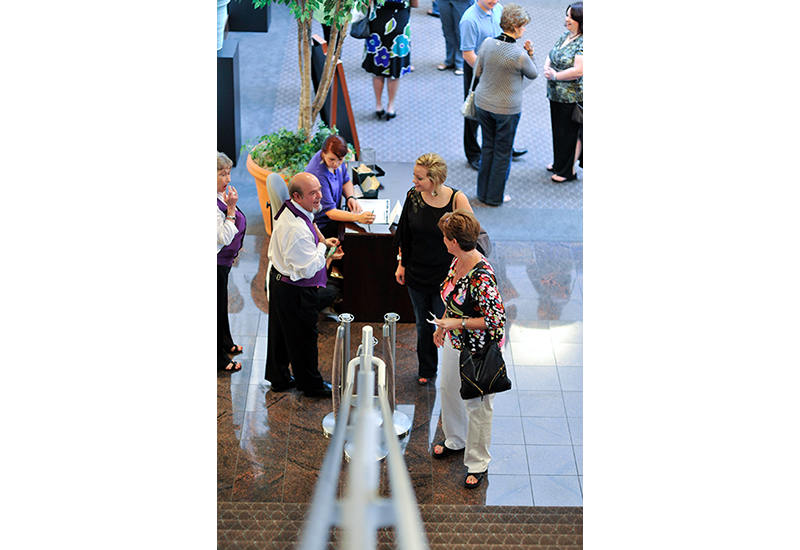 Over 50 volunteers in Cleveland and across the Delta gathered at the Bologna Performing Arts Center August 8-10 for annual volunteer trainings.
Each volunteer received training for the various positions in the theater, as well as emergency procedures for the center.
"Volunteerism at the Bologna Performing Arts Center is a great opportunity to get involved with the community, meet new people, and work in a fun, entertaining environment," said Amber Foster with the BPAC.
Each season, the dedicated volunteers provide services at performances. These volunteers are known as "Ambassadors," and they serve as greeters, ticket-takers, door captains and ushers.
"Our Ambassadors help ensure that every patron attending has a wonderful, enriching experience from beginning to end," added Foster. "From community members to DSU students, the Bologna Ambassadors make the show go on."
Positions are always open to join the Ambassador Program for this season's performances. Upcoming trainings will be held at the following times:
-Aug. 23 from 10-11:30 a.m.
-Aug. 31 from 5-6:30 p.m.
To register for one of the training times, contact Foster at 662-846-4625 or email afoster@deltastate.edu.
The Bologna Performing Arts Center on the campus of Delta State University is a multidisciplinary facility that presents an annual performing arts season featuring top touring productions and concerts. Learn more at http://bolognapac.com/.