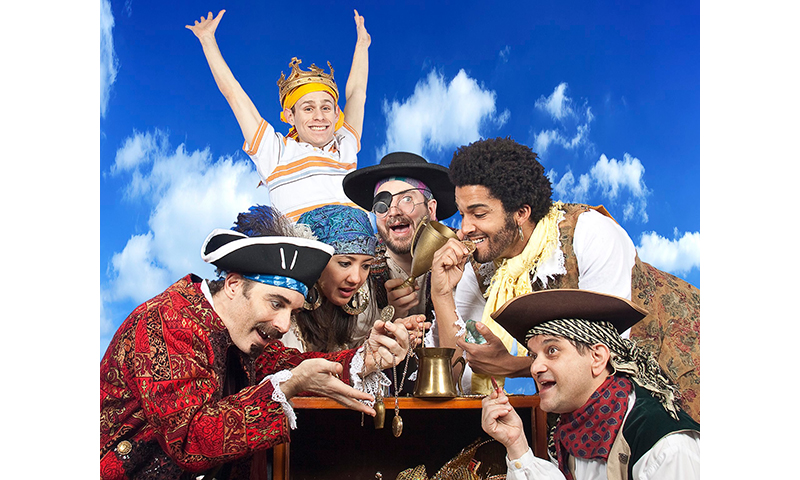 Tickets for the 2017-18 School-Time Matinee Series at the Bologna Performing Arts Center are now on sale for schools throughout the Delta. This year's performance slate includes offerings for every grade level, from pre-kindergarten to high school audiences, as well as educational partnerships with the Delta Arts Alliance and Delta State University.
Students at public schools in 12 Delta and northwest Mississippi counties are eligible for $1 scholarship tickets provided by Double Quick, Inc. and the Community Foundation of Northwest Mississippi.
2017 shows include:
"Moon Mouse: A Space Odyssey on Wednesday," is set for Sep. 27 (kindergarten-fourth grade).
In October, the BPAC will partner with the Delta Arts Alliance for an Arts Beyond the Stage workshop in conjunction with the production of Dallas Children's Theatre's "How I Became a Pirate" on Oct. 16 (pre-kindergarten through fifth grade). Call the BPAC at 662-846-4844 to register your class for the workshop.
Modern dance "Ailey II" on Nov. 2 (upper elementary, middle and high school) is funded in part by a grant from South Arts in partnership with the National Endowment for the Arts and the Mississippi Arts Commission. All tickets for this special education initiative are only $1 each.
Audiences will greet the holiday season with everyone's favorite lasagna-loving feline as GARFIELD© presents "A Garfield Christmas" (pre-kindergarten through fourth grade) on Dec. 6.
2018 shows include:
"Go, Dog. Go!" is set for Jan. 19 (pre-kindergarten through second grade).
Arguably Shakespeare's most celebrated play "Hamlet" comes to the BPAC stage with a performance by Aquilla Theatre on Feb. 7 (middle and high school).
Based on Prokofiev's famed symphony for children, "Petra and the Wolf" takes place Feb. 20 (first-eighth grade).
The season concluded April 5 with Enchantment Theatre's production of "My Father's Dragon" (pre-kindergarten through fifth grade).
For more information about tickets, pricing, study guides, and scholarship tickets, contact the Arts Education office at 662-846-4844 or email cholder@deltastate.edu.