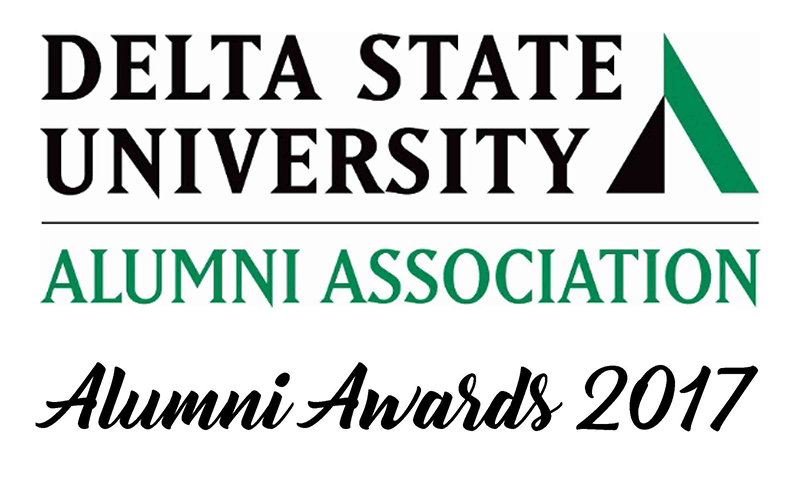 Each year the Delta State National Alumni Association announces their alumni award recipients.
These men and women will be honored during special events during the 85th Delta State Homecoming weekend – Nov. 10-11. The Alumni Association will recognize the Outstanding Alumnus of the Year, the Hall of Fame Inductees and the Alumni Service Awards.
The Outstanding Alumnus of the Year is retired Arkansas Senator Percy Malone.
This award is presented to a graduate who had made significant contributions to human or institutional programs in which a situation, an institution or a movement has been materially changed for the better due to that individual's personal participation. Malone, originally from Rosedale, makes his home in Arkansas but began his academic career at Delta State before moving on to Ole Miss where he earned his pharmacy degree. He then began his journey into the pharmacy business world by way of Mississippi, Texas, and eventually Arkansas, where he became an owner of multiple stores. He then joined the Arkansas legislature as a representative before becoming a state senator. Along the way he helped a young Bill Clinton in his political endeavors as well.
Being inducted into the Delta State University Alumni Hall of Fame is the highest honor to be bestowed on an individual by the Delta State University Alumni Association. The Alumni Hall of Fame was established in 2007 and is extended to alumni and friends who have achieved professional distinction and made significant community service contributions at the local, national, and/or international level and who have brought honor and distinction to Delta State. This year's class is comprised of Percy Malone, Becky Nowell ('81), Dr. William Morehead ('84) and Richard Fulwood ('72).
The Hugh Ellis Walker Alumni Service Award is given to an individual in recognition of their outstanding service and contributions to Delta State by an alumnus. This year's winners are Kelly Hunter ('00) and Katherine Keller Batenhorst ('96).
Hunter, an Austin, Texas resident, works for the Lowe Colorado River Authority as an internal auditor. She also serves as a board member of Delta State's Alumni Board, representing the Black Alumni Constituents Group. She engages black alumni constituents with on and off campus events and works to increase the group's presence during Homecoming. As the daughter of two Delta State alumni – Derek Hunter (Delta State Coaches Hall of Fame) and Anita Hunter (first black Most Beautiful Pageant runner up), she championed an initiative – the first ever Black Alumni Homecoming Gala during the 2016 Homecoming. During that event, three prestigious black alums of Delta State were honored for their outstanding achievements.
Batenhorst currently resides in Florida and has been promoting Delta State at the St. Johns County Florida College Night for the past six years. She began her teaching career after getting her Bachelor's of Elementary Education from Delta State and a Masters of Speech-Language Pathology from the University of Alabama. She first worked with special needs students at the Florida School for the Deaf and Blind. Batenhorst then completed a Gerontology Residency Training to work with adults. She has served as chair of the Community Hospice and Palliative Care Advisory Council for nine years and has served as president of the Rotary Club of St. Augustine and the Junior League of St. Augustine. The Delta State Hall of Fame swimmer and student Hall of Fame member was selected as the St. Johns County School District Learning Legacy Lifetime Achievement Award winner in 2014 and shared the Angel of ARC of the St. Johns Award with her husband that same year. She currently works as a speech-language pathologist for an elementary school and is married to Todd Batenhorst.
For graduates who are 36-years old and younger, The Kent Wyatt Young Alumnus Service Award is given to recognize outstanding service and contributions to Delta State. This years' winner is William Crump ('05).
He earned his biology degree from Delta State and was active on campus as a member of the Kappa Alpha Order and served as government affairs director for the Student Government Association. He also interned in the office of U.S. Sen. Trent Lott in Washington D.C. before his senior year.
Upon graduation, he served five years as a legislative assistant to U.S. Sen. Thad Cochran and covered policy areas of health, labor, housing and urban development and veteran's affairs. He also aided in drafting legislation that funded several capital improvement projects on the Delta State campus, including the soon-to-be-finished Statesmen Boulevard. In 2010, Crump completed his master's of public health degree at the University of Southern Mississippi. He then worked at the Delta Regional Authority until 2012 when he was hired to be the executive administrator for the Mississippi Division of Medicaid. As a key advisor to the executive director, he directed the agency's legislative affairs efforts and oversaw the Medicaid managed care program.
In 2016, Crump joined Ochsner Health System as director of public health policy for Mississippi and worked closely with the Mississippi's Washington D.C. congressional delegation. He also completed his doctoral degree in health administration at the University of Mississippi Medical Center. Crump has been active in the Delta State Alumni Association in Cleveland and Jackson, serving on the planning committee for Jackson alumni events and heading fundraising efforts. He is a regular competitor at Pig Pickin' with his BBQ team, Deliverance Smokers. He and his wife Katy ('06), are both life alumni members and  reside in Brandon.
The Gladys Castle "Friend" of Delta State Service Award recognizes outstanding service and contributions to Delta State by a non-alumnus or institution. This year's winner is Neal Anderson.
As the owner of the Cleveland area Domino's franchise, he began his career as a delivery driver in Grenada, moved into the general manager position and then put his focus on becoming a franchise owner. He opened the Cleveland franchise in 2007 and was awarded the Rookie Franchise of the Year Award from Domino's. He has spoken at many Domino's corporate meetings sharing best practices and has become a staple in Cleveland, serving on the board with the Chamber of Commerce, Bell Academy Booster Club and often speaks in area schools on entrepreneurship. He has also enjoyed working with many Delta State organizations and has served as the official pizza of Delta State Athletics for the past seven years.
The Legacy Award – presented to an alumnus or Delta State affiliated organization that has made an institutional changing impact at the university – goes to Anne Wynn Weissinger ('15). The Greenville, Mississippi native and eighth generation Mississippian obtained her master's of education in guidance and counseling from Delta State. In addition to her undergraduate degree from Tulane, she completed additional hours in school psychology to obtain her AA License in school psychometry and completed a bachelor's degree in Spanish.
As a member of the Delta State Foundation Board, she was the first woman president of the Delta State Foundation Board.
Established in 2014, the Dr. Henry Outlaw Faculty/Staff Service Award honors and recognizes former Delta State faculty or staff members who have had a significant influence in the life of the university and/or the National Alumni Association. The award was established by the National Alumni Association Board of Directors and inspired by the Dedicated Statesmen Association. Nominees for the award may be anyone who was employed by Delta State and do not have to be a Delta State alumni. The award may also be given posthumously.
This year's recipient is Dr. Everett Eugene Caston ('66).
Caston has been called upon multiple times to "un-retire" and help Delta State by serving interim roles. He first served the university as dean of the College of Education from 1989 to 2002. He returned to the university in 2013 at the request of President William N. LaForge to serve as interim provost and vice president for the Office of Academic Affairs. His return in 2015 followed the retirement of Dr. Wayne Blansett, who served the university for 40 years. Caston's "temporary interim job" list also includes serving as interim provost and vice president for academic affairs at Mississippi University for Women from 2011 to 2012.
The 2017 Distinguished Black Alumnus of the Year is presented annually to an alumnus or alumna distinguished in his or her chosen field. This year's recipient is Tara Dunn ('10).
The former Homecoming queen now works at Northwest Community College as the dean of students after working at Hinds Community College. The Picayune, Mississippi native is a 2010 graduate of Delta State University and a Hall of Fame inductee. She holds a master's degree in higher education administration from Mississippi College and is currently a doctoral candidate at Jackson State University, pursuing a degree in urban higher education.
Dunn is a member of St. Matthew Missionary Baptist Church and the Upsilon Iota Omega Chapter of Alpha Kappa Alpha Sorority Inc. She has been involved with state and regional housing organizations, as well as serving as a former member of the National Orientation Directors Association. She recently became a life member of the Delta State University Alumni Association, and looks forward to continuing her efforts of encouraging students to attend Delta State.
The Alumni Association has a variety of activities planned during Homecoming weekend, and this year's featured reunion is the Class of 1967 – celebrating 50 years since graduating from Delta State College. The 1967 class will be inducted into the prestigious Golden Circle – a constituency group of the association which honors alumni who graduated at least 50 years ago.
The official hashtag for the 2017 Homecoming is #DSUHC17. For more information, contact the Alumni Association at 662-846-4660. To purchase tickets to the Alumni Awards Gala, contact the association at 662-846-4660 or http://www.deltastategiving.org/alumniassociation/homecoming2017.
To stay up to date on the Alumni Association's activities, follow these social media sites: Facebook (Statesmen Graduates), Twitter (@DSU_Alumni), Tumblr (http://www.dsualumni.tumblr.com), LinkedIn (DSU alumni), Instagram (dsualumni) and You Tube (dsualumni1).
SaveSave
SaveSaveSaveSave
SaveSave