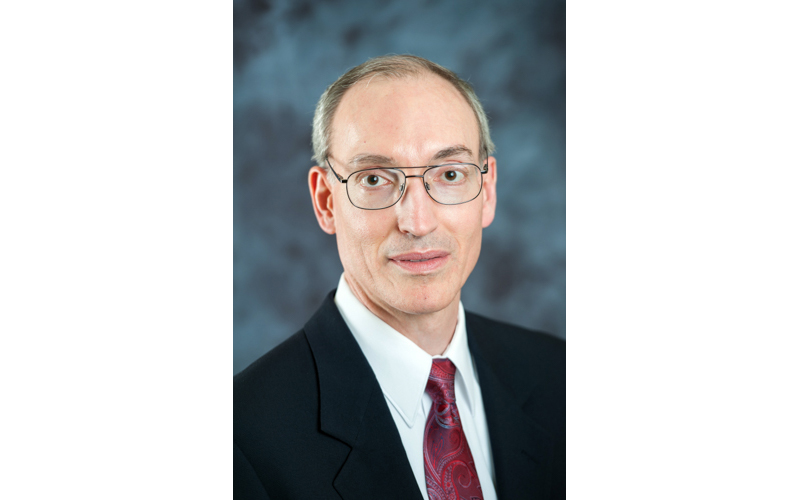 Dr. Clifton Wingard, chair of the Department of Mathematics at Delta State, was recently named Teacher of the Year at the college level by the Mississippi Council of Teachers of Mathematics (MCTM).
MCTM is the professional organization for all persons responsible for the teaching of mathematics in Mississippi. Its membership includes teachers and other professionals who work with the teaching of mathematics, from kindergarten through senior college.
"It is a great honor to be named college Teacher of the Year," said Wingard. "To have been nominated for this award is very special. I am grateful for the teachers that I have had. Not only did they teach me the course content, but they also provided motivation to learn and do more. I hope that I do the same for my students."
Wingard said mathematics is an important piece in the education system because it is an integral part of almost every discipline.
"People use mathematics in their daily lives," he said. "It is imperative that we train people to teach mathematics to the coming generation and also to educate the people who will be applying it in their careers."
Wingard's areas of expertise include algebra, trigonometry, calculus and discrete mathematics.
"Dr. Wingard cares deeply about his students but also the elementary and secondary students in the state of Mississippi and across the nation," said Kathleen Lott, project director of the Delta Math Science Partnership Institute housed at Delta State. "He continually assesses how the teacher education programs at Delta State can be improved and enhanced to produce quality teachers. He works hard to assist his students in not only knowing the 'whats' but also the 'whys' He teaches from a standpoint of conceptual understanding and challenges his students to problem solve."
Learn more about MCTM at https://www.mctmonline.com.
Explore opportunities available in the Department of Mathematics at http://www.deltastate.edu/artsandsciences/mathematics.