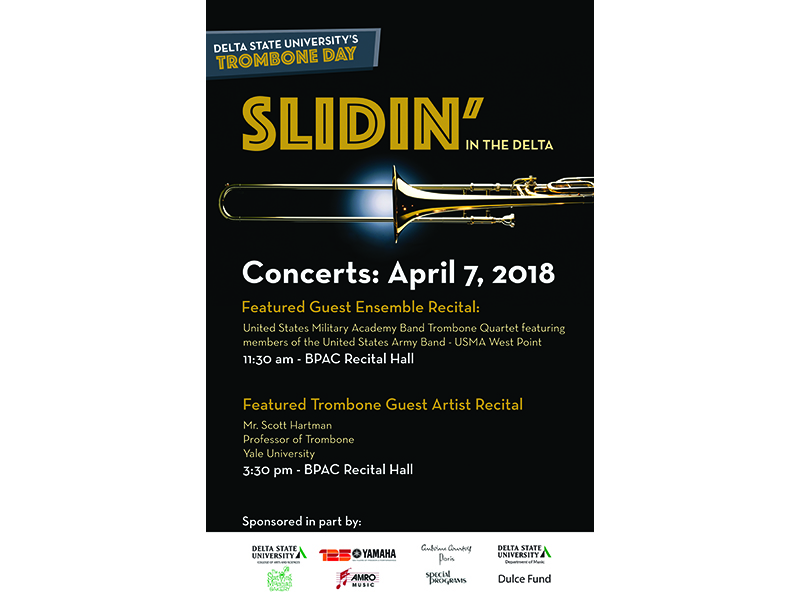 The Department of Music is proud to announce Slidin' in the Delta 2018! — Delta State's Trombone Day. The event will be held on campus April 7 beginning at 11:30 a.m., and includes two free concert performances by world-renowned guest artists.
The featured guests for the day-long event will be Scott Hartman, professor of trombone at Yale University, and the United States Military Academy Trombone Quartet, featuring members of the United States Army Band – West Point.
As part of the festival, both guest artists will be performing solo recitals. The trombone quartet will be performing a recital at 11:30 a.m. and Hartman will perform a trombone recital at 3:30 pm. Both performances will take place in the Recital Hall of the Bologna Performing Arts Center.
The quartet will perform works by Hornoff, Bach, Reifenberg, Rossini and Wilder, among others.
Hartman's performance will feature selections by Hahn, Quilter, Jongen, Shewan, Piazzolla, Da Silva and Nestico.
The recitals are free and open to the public. For more information, contact 662-846-4615.