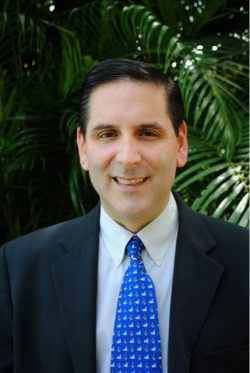 The Delta State University Colloquia Distinguished Speakers Lecture Series kicks off the fall semester featuring United States District Judge Gustavo A. Gelpi.
Gelpi's speech, titled "Police Reform Though the Eyes of a United States District Judge," will begin at 6 p.m. on Sept. 20 in the Jobe Auditorium on campus. The presentation is free and open to the public.
Those unable to attend the event can view the live stream speech online through the university's official LiveStream channel: https://livestream.com/DeltaStateUniversity.
Delta State President William N. LaForge established the colloquia program when taking office in 2013. The platform is an ongoing series of top-flight lectures and addresses featuring prominent speakers. William F. Winter, former Mississippi governor, was honored as the first speaker in 2013.
Gelpi was appointed to the federal court bench in 2006 by former U.S. President George W. Bush, following his unanimous Senate confirmation. He holds life tenure and sits in the District of Puerto Rico.
Currently, he presides over the nation's largest police department reform case, which was filed by the United States Attorney General in 2012 as a result of systemic police practices violative of civil rights, such as excessive use of force, racial and ethnic profiling, as well as sexual and political discrimination in the hiring and promotion of officers.
During his judicial tenure, Judge Gelpi has presided over hundreds of prosecutions for narcotics, firearms, child exploitation, immigration, white collar, government corruption and other federal crimes. He has also presided over a large number of civil cases in the areas of civil rights, environmental litigation, medical malpractice, bank shareholder class actions, corporate litigation and personal injury.
Gelpi has had an illustrious career spanning 25 years of public service, previously serving on the federal bench as a United States Magistrate Judge, as Solicitor General of Puerto Rico, and as Assistant Federal Public Defender and judicial law clerk.
He is a graduate of Brandeis University and Suffolk University School of Law in Boston, from which he also holds an honorary doctorate.
LaForge and Gelpi have known each other for about 12 years, and they first met when LaForge was serving as president of the national board of the Federal Bar Association. LaForge's son Clayton also spent two years as a law clerk for Gelpi in Puerto Rico.
"Judge Gelpi is an outstanding jurist who has had an amazing career on the bench," said LaForge. "He brings an outstanding amount of expertise on the issues related to police reform. We are looking forward to hosting him on campus."
In addition to his speech, Gelpi will spend time visiting classes and with student organizations at Delta State.
LaForge said the Distinguished Speakers Lecture Series is another commitment to bringing excellence to Delta State.
"The university colloquia program gives our institution a chance to hear from and engage with experts from a wide array of professions and interests," said LaForge. "It especially allows our students and faculty to rub elbows with professionals and resources we sometimes have the rare opportunity to engage. Great universities have great programs, and this is one."
U.S. Congressman Bennie Thompson will follow Gelpi with the next colloquia address on Nov. 9 for a unique and timely look back at the 2016 national election.
Learn more about the series at www.deltastate.edu/president/colloquia.